December is here already. The December month always goes by so fast. It seems like all I have to do is blink and it is over. Luckily, I finished my Christmas shopping a few weeks ago because my schedule is quickly filling up fast with holiday festivities! If your calendar is looking like mine, you might want to put this Cheesy Sun-Dried Tomato Pesto Panini on your dinner menu. It takes very little time to prepare and it is so flavorful that your family will be begging for more.
When making this, I like to use the butter spray " I can't believe it's not butter" because it has the butter flavor without all the fat. I found the jars of sun-dried tomato with Italian herbs in Olive oil (cut Julienne style) in the produce section. I like to buy the ciabatta buns at Costco in their bakery section.
If you don't have a Panini press, don't worry. You can use a skillet or a flat electric grill. Set your stove top or grill on a medium low setting. Spray the pan with cooking spray and then place the Panini in the pan. Place another heavier saucepan on top of the Panini to help press it down. Watch the Panini carefully so that it doesn't burn. When the Panini is golden brown, flip it over to cook on the other side. Once the Panini is golden brown on both sides and the cheese has melted, remove it from the pan and serve immediately. For those of you who like meat on your Panini's, a few slices of roasted turkey would be fabulous!
Until next time,
From my kitchen to yours!
Carrie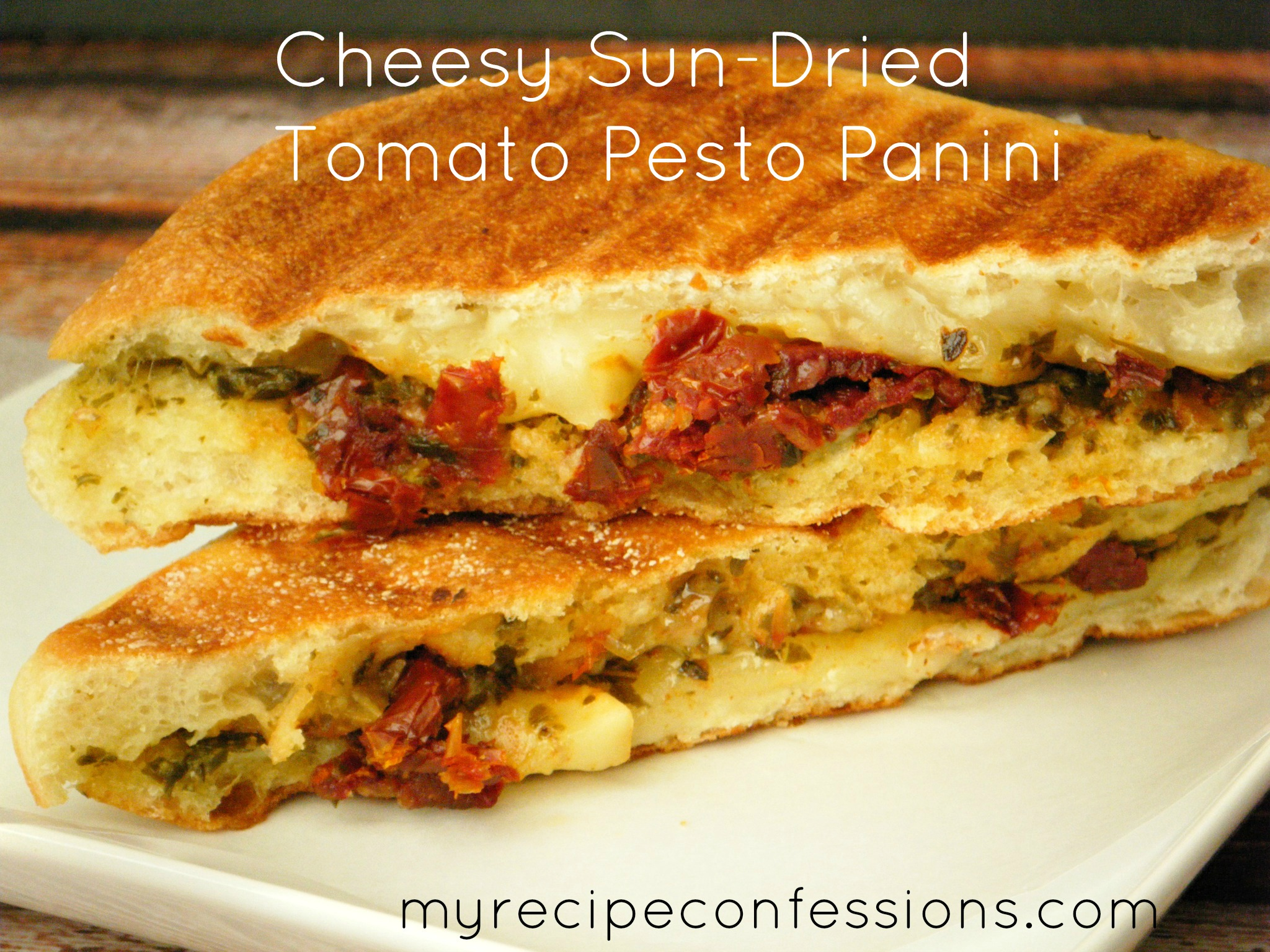 Cheesy Sun-Dried Tomato Pesto Panini
6 ciabatta buns
6 tbsp. pesto
1  1/2 cups of Sun-dried tomatoes with Italian herbs in olive oil (cut Julienne style)
12 slices of mozzarella cheese
"I can't believe it's not butter" spray
Instructions:
1. Preheat the Panini press to medium high heat.
2. For each sandwich: cut the ciabatta bun down the middle. On the top half of the bun spread 1 tbsp. of pesto. On the bottom half of the bun, lay 2 slices of mozzarella cheese and 1/4 cup of sun-dried tomatoes.
3.  Place the top bun over the bottom bun. Spray the butter spray liberally on both sides of the bun.
4. Place on the Panini press and grill until the cheese is melted and the bun is toasted (about 4 minutes). Serve immediately.
This recipe is linked to: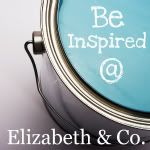 This recipe was featured on: