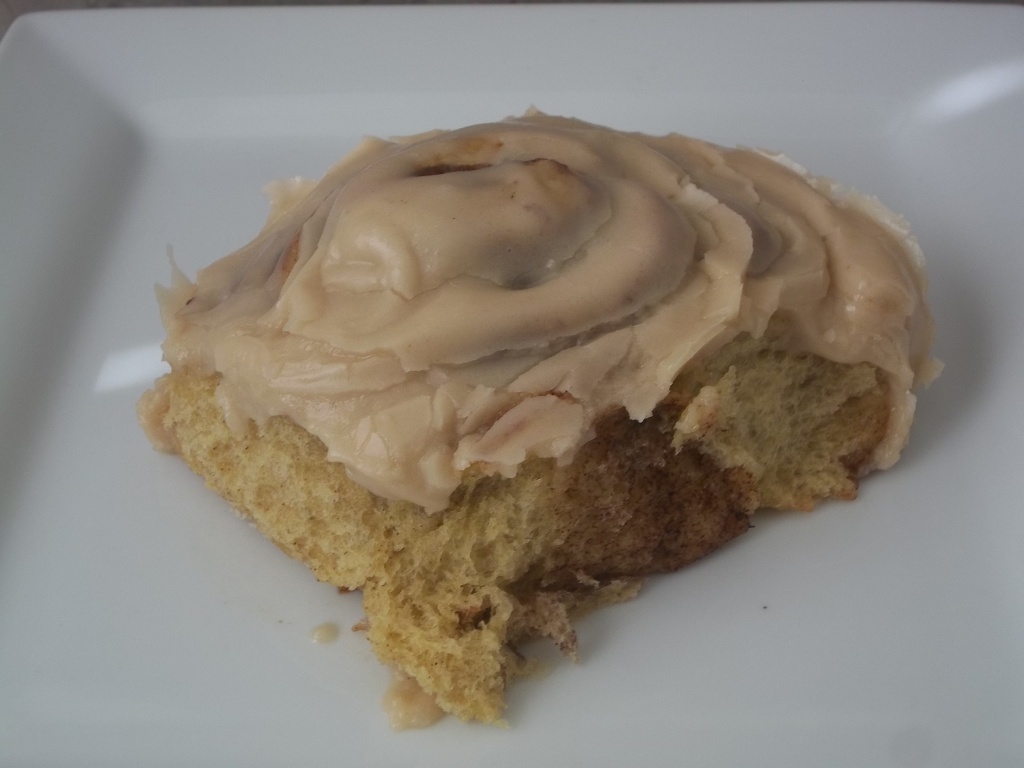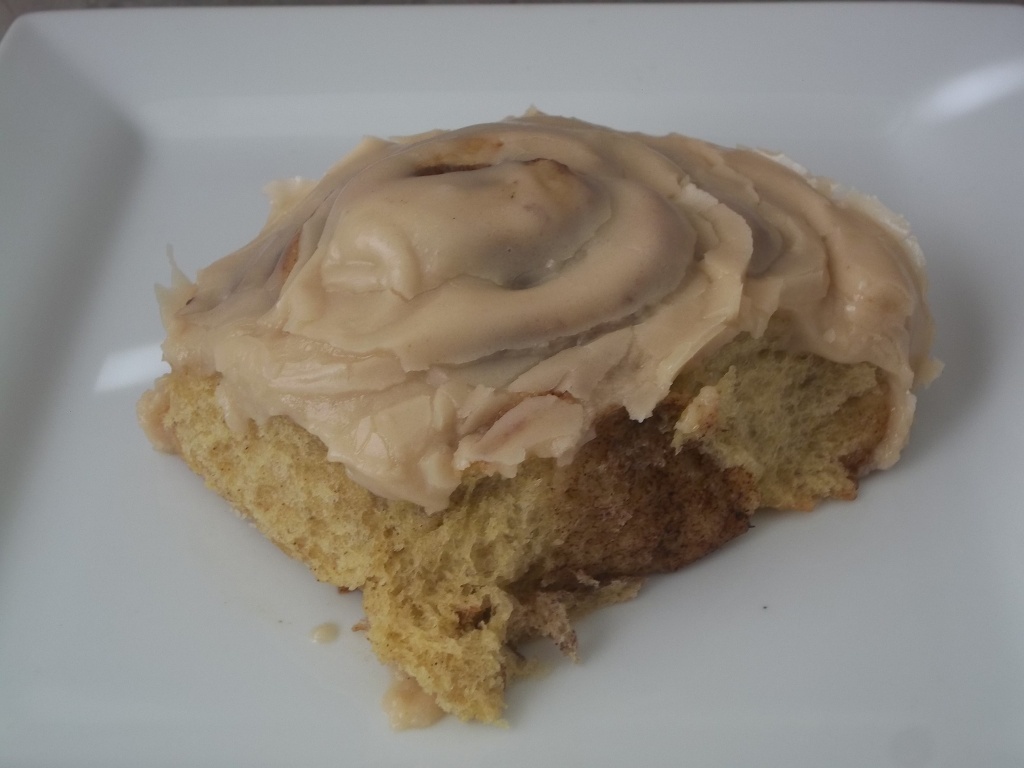 Many years ago I started feeling like there was something missing in my life. You see it was Fall and like most of you when this time of year comes around I start craving Fallish foods. I'm sure you know what I am talking about. Fallish foods are anything with apples, pumpkins, caramel, cinnamon etc. Basically anything that has the potential to add inches  to your waistline.
Cinnamon rolls were sounding pretty good. However, I wanted to add a little Fall time twist to them. And that is when the light bulb over my head turned on. The thing that was missing in my life was a recipe for Pumpkin Cinnamon rolls.
After searching through all my recipe books, I came up empty handed and I was growing increasingly hungry! So I turned to my dear old friend the internet. I found an Amish recipe for Pumpkin Cinnamon rolls with Caramel frosting. As you can imagine I was beside myself with excitement and I quickly got to work.
Sadly, when I tasted the finish product, I wasn't too thrilled. It was lacking in flavor and in texture (no offense to the Amish of course). I had a specific idea in my head of how I wanted these babies to taste and they were falling short. So after many fails and do overs, I finally came up with a recipe that I was satisfied with. A few years later I was asked to demo this recipe on a local TV talk show. So some of my local friends might already have that recipe. But I have tweeked it since then.  I don't know about you, but I tend to tweek my recipes from time to time. This of course is a habit that annoys my sisters to no end. Don't you worry, I will keep you all updated on my latest tweekings.  I hope you enjoy these babies as much as my family and I have. Until next time.
Happy Eating!
Carrie
Pumpkin Cinnamon Rolls with Brown Butter frosting
2 T. yeast
1 c. warm water
1/2 c. canned pumpkin
2/3 c. sugar
½ t. salt
1 egg, beaten
1/2 c. softened, butter
1/4 t. ground cloves
1 t. cinnamon
4-5 c. bread flour
½ c. brown sugar, packed
2 T. cinnamon
½ tsp. cloves
2 T. melted butter
Dissolve yeast and sugar in warm water. Wait 5 minutes. Add pumpkin, egg, butter, salt, cinnamon and cloves and mix well. Add two cups of flour and mix well. Slowly add the rest of the flour one cup at a time.  Scrape down sides of bowl after each addition of flour. Turn into lightly greased bowl, cover and set in warm place until double in bulk. Punch down dough and let rest for 5 more minutes. Roll dough out into a rectangle.
Brush dough with melted butter. Sprinkle the dough with sugar and cinnamon mixture. Starting with long side of dough, roll up jellyroll style. Pinch seams to seal.  With sharp serrated knife cut roll into 12 1 in. pieces. Place rolls, cut side up in greased 9×13 pan. Cover and let rise until double, 30 to 45 minutes.
Bake rolls at 350 degrees about 20 minutes or until golden brown. Drizzle with frosting as soon as they come out of the oven. Let cool until warm, add the rest of the frosting. Enjoy!
Brown butter  frosting
¼ c. butter
½ c. brown sugar, packed
¼ c.  milk
¼ t. vanilla
Pinch of salt
3 c. sifted powder sugar
In a small saucepan, heat butter until melted. Once butter is melted leave on heat and continue to stir until it starts to turn a brown color and it has a nutty aroma to it.
Stir in brown sugar and 2 Tbsp. of milk. Cook over medium- low heat 1 to 2 minutes or until the sugar granuals are completely dissolved.
Transfer to small bowl and cool mixture. Stir in vanilla, salt, powder sugar, 2 Tbsp. of milk .
Beat with electric mixer until well blended.