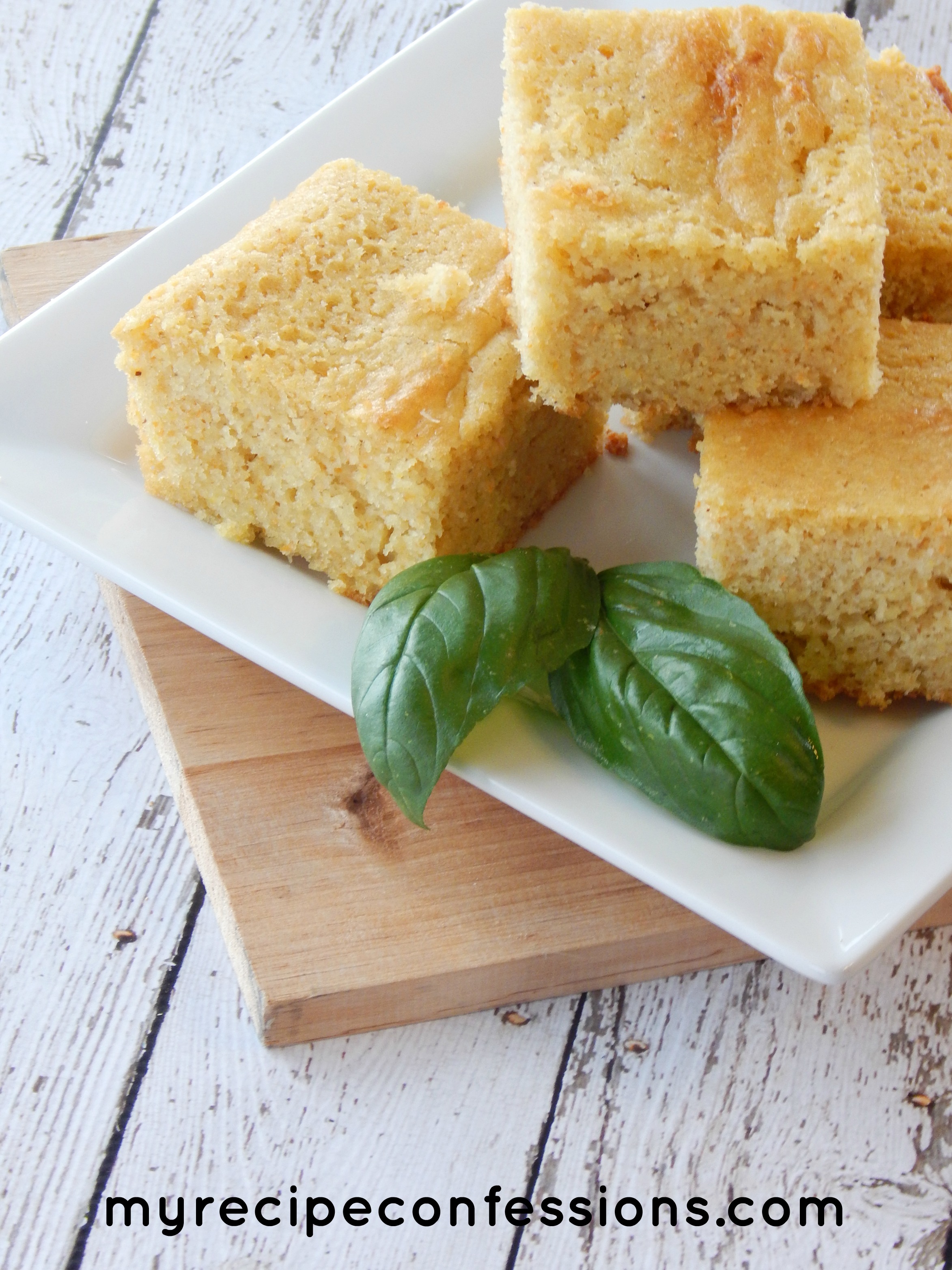 If you enjoyed the cornbread recipe I posted last week, wait until you try it with this to die for Fluffy Cinnamon Honey Butter.
With out looking at the ingredient list, can you guess what makes it so fluffy? You can whip (literally) this heavenly fluff up in under 10 minutes.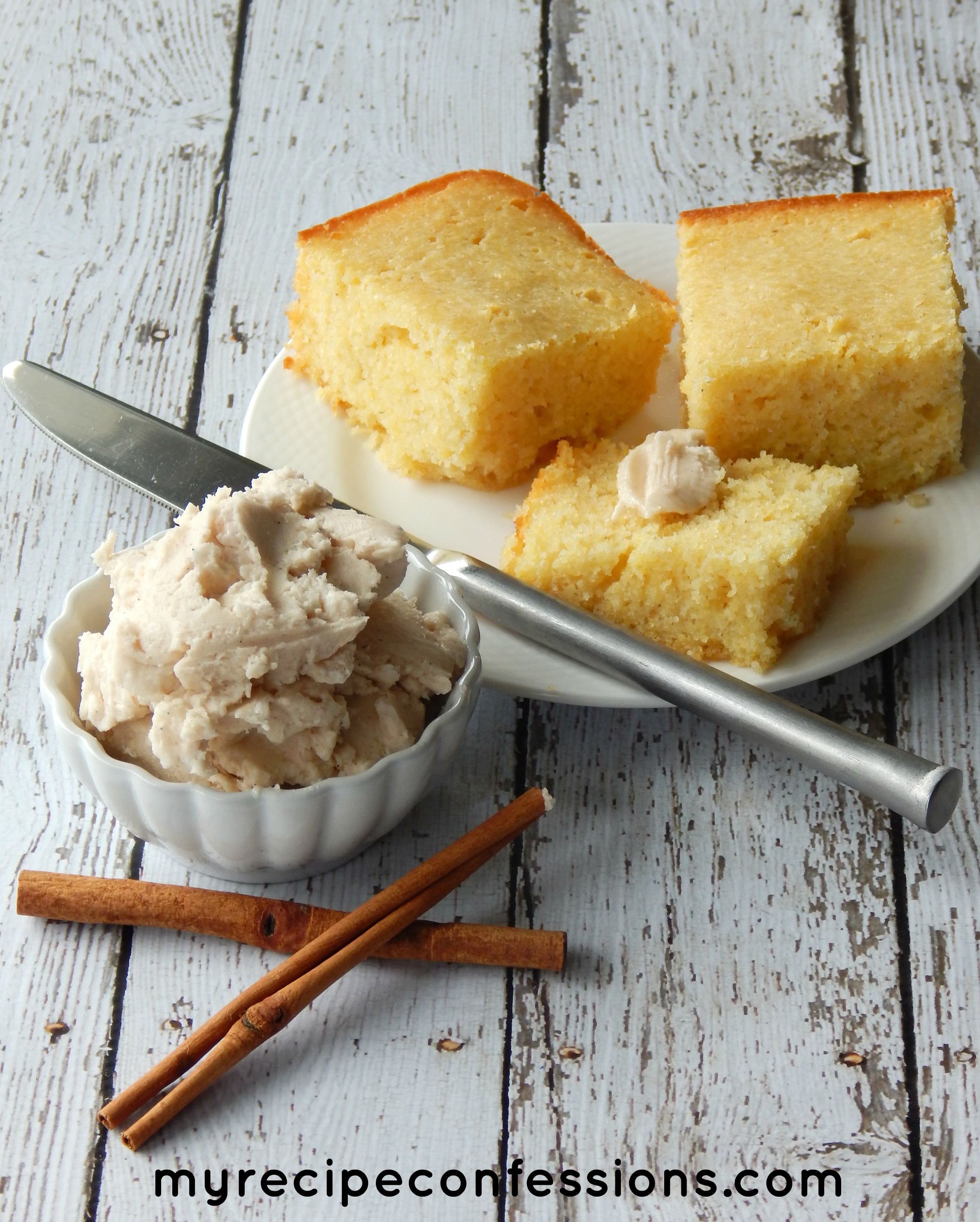 After you try this on a piece of hot cornbread, you are going to be so grateful that you took the time to make it!
With love from my kitchen to yours,
Carrie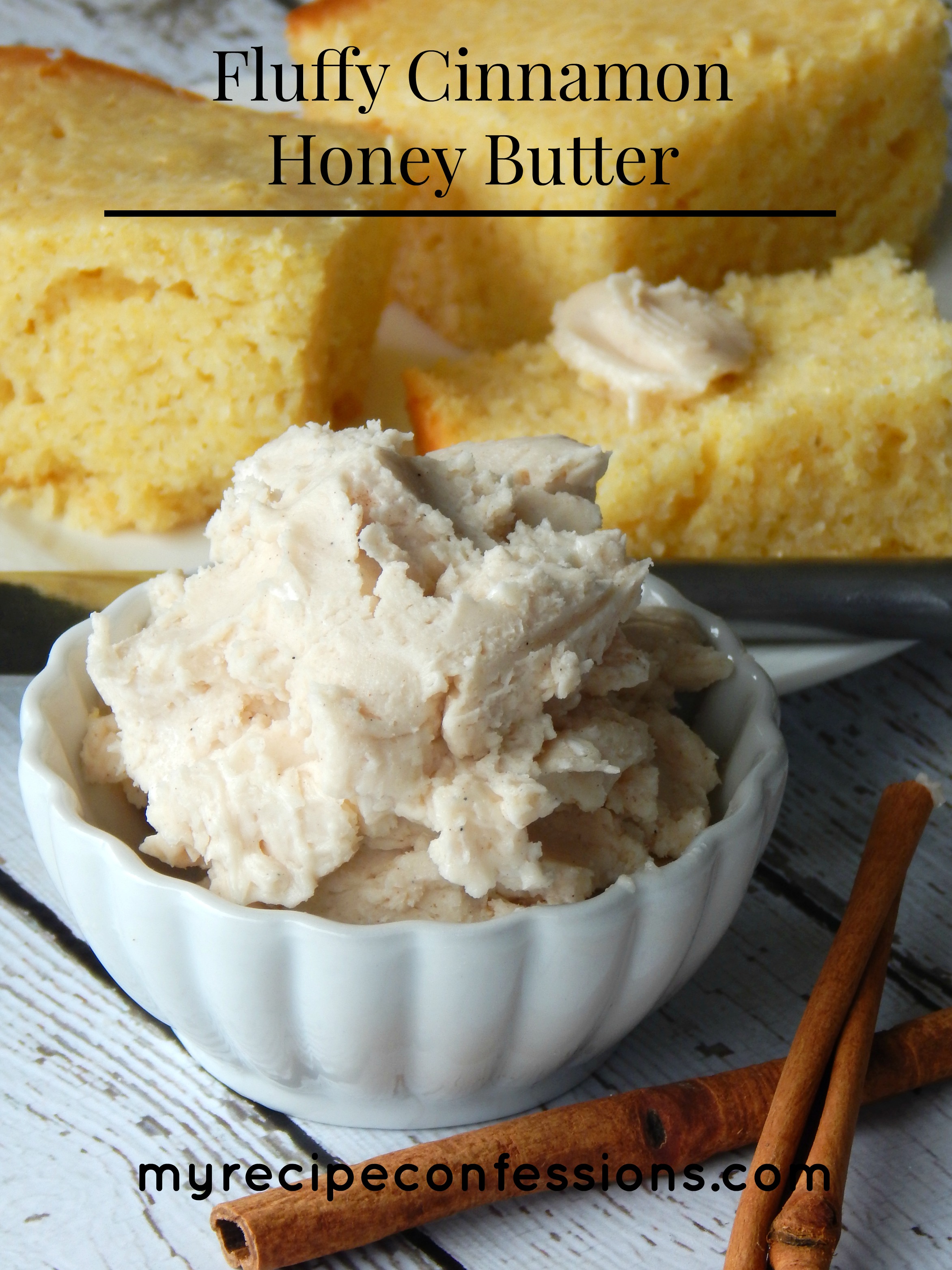 Fluffy Cinnamon Honey Butter
makes 2 cups
1 cup of butter, softened
3/4 cup of  honey
1 cup of marshmallow fluff
1 tsp. brown sugar
1/2 tsp. cinnmamon
1/2 tsp. vanilla extract
Instructions
1. Add all the ingredients in a medium sized bowl. With an electric mixer, whip until well combined. Refrigerate until ready to serve.