20 Minute Buttermilk Biscuits are super easy and only take 20 minutes to make from start to finish. They are tall, buttery, and flaky. Serve these soft and fluffy biscuits with jam or smoother them with gravy for a quick and mouthwatering breakfast.
20 Minute Buttermilk Biscuits are the best biscuits you will ever taste. The rich buttery flavor and flaky texture makes my mouth water just thinking about them. I am a sucker for any kind of homemade bread, so I love that I can make these biscuits so quickly. It's a good thing that I can make them in 20 minutes, because my kids gobble them up within minutes.
These biscuits are amazing smothered with a creamy sausage gravy or smeared with jam or honey butter. Before you make the biscuits there are a few things you need to know.
1. Biscuits are like a pie crust, the less you work the dough the better it will be.
2. The dough will be sticky, so don't add more flour or the biscuits will be tough.
3. Don't over work the dough when you are rolling it out. When you are cutting the dough with the cutter, push it straight down through the dough. This will insure a tall and fluffy biscuit.
4. The second round of biscuits that you cut will not be as light and fluffy as the first. It doesn't mean you did something wrong, that is just how it is.
5. When placing the biscuits on the pan, place them so that they are just touching. This way the tops will be golden brown and a little crispy but the inside will be feathery soft and amazing!
These 20 Minute Buttermilk Biscuits really are super quick and easy to make! If you follow these simple rules, you will be more than happy with the outcome!
With love from my kitchen to yours!
Carrie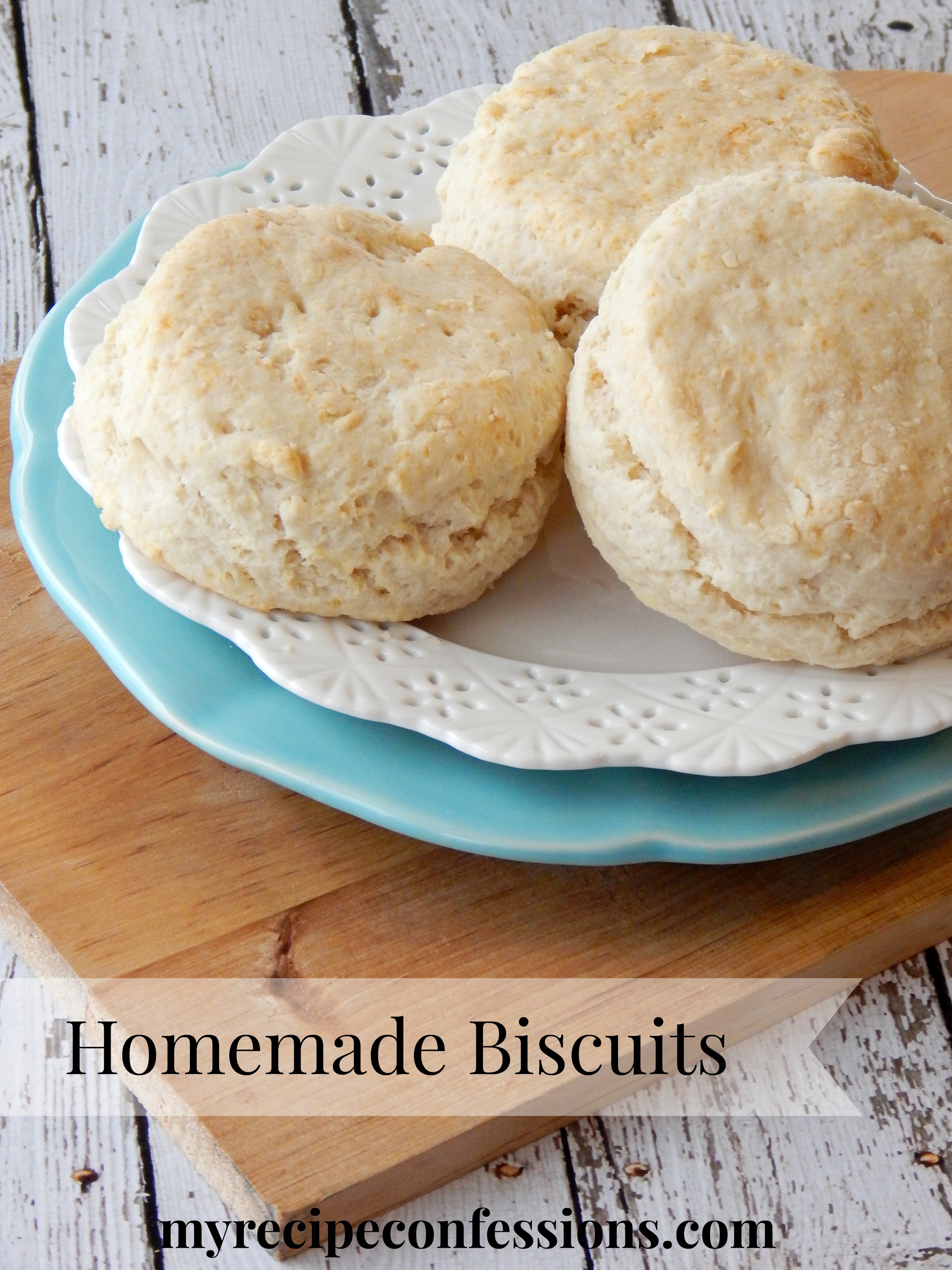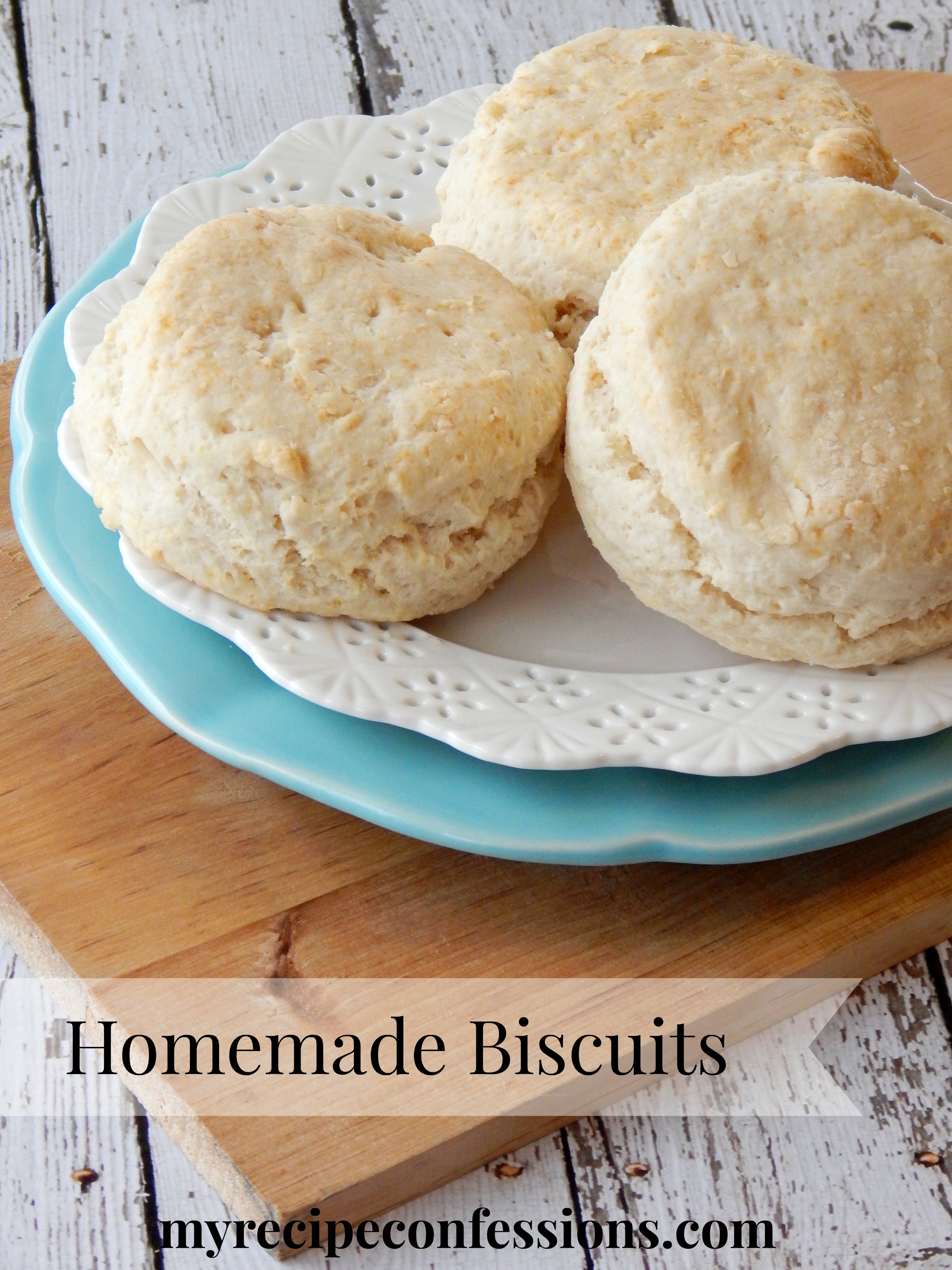 20 Minute Buttermilk Biscuits
makes 10 to 12 biscuits
4 cups of all-purpose flour
2 tsp. salt
2 tbsp. baking powder
2 cups of whipping cream, chilled
1 cup of buttermilk, chilled
Instructions
Preheat oven to 375 degrees
1. In a medium sized bowl, mix the dry ingredients together. Make a well in the center of the flour and pour the whipping cream and buttermilk into the well.
2. Mix until the dough starts to come together.  The dough will be sticky. On a lightly floured surface, roll the dough out into a 1 inch thick circle. Cut the dough with a 2 inch biscuit cutter pressing straight down through the dough.
3. Place the biscuits on an ungreased baking sheet until they just barely touch.  Reform the scrap dough into a 1 inch thick circle, working it as little as possible. (The second batch of biscuits will not be as light and fluffy as the first, but they will still taste good!)
4. Bake the biscuits until they are tall and a light golden brown for about  10 to 15 minutes. Enjoy them hot with some Fluffy Cinnamon Honey Butter smeared on top.
This recipe was originally posted on September 16, 2014.
This recipe is adapted from Velvety Smooth Biscuits from Among The Young.com
Here are a few other recipes you should try.