With peach season in full swing, it is a must to make peach cobbler! What better way to spend a cool fall evening than sitting out on the porch with a serving of hot peach cobbler and a scoop of vanilla bean ice cream. Oh my mouth is watering!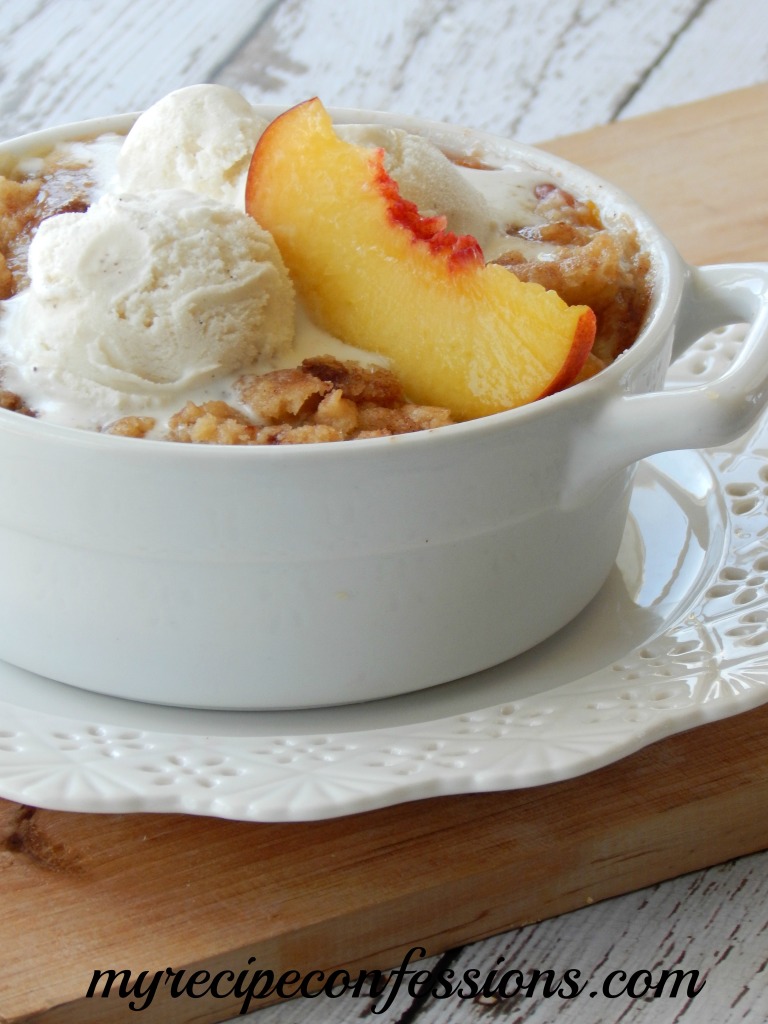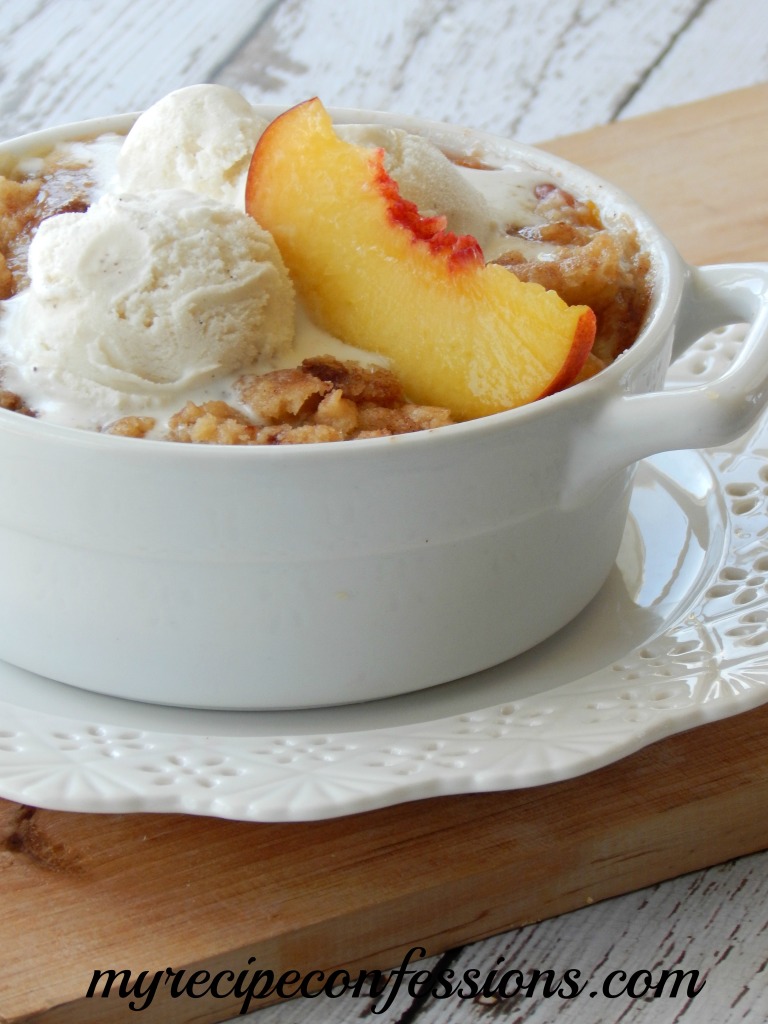 I made this peach cobbler last night and words cannot describe how amazing it is!  My kids thanked me over and over for making it. I think I might just have to make some more tonight.
With love from my kitchen to yours,
Carrie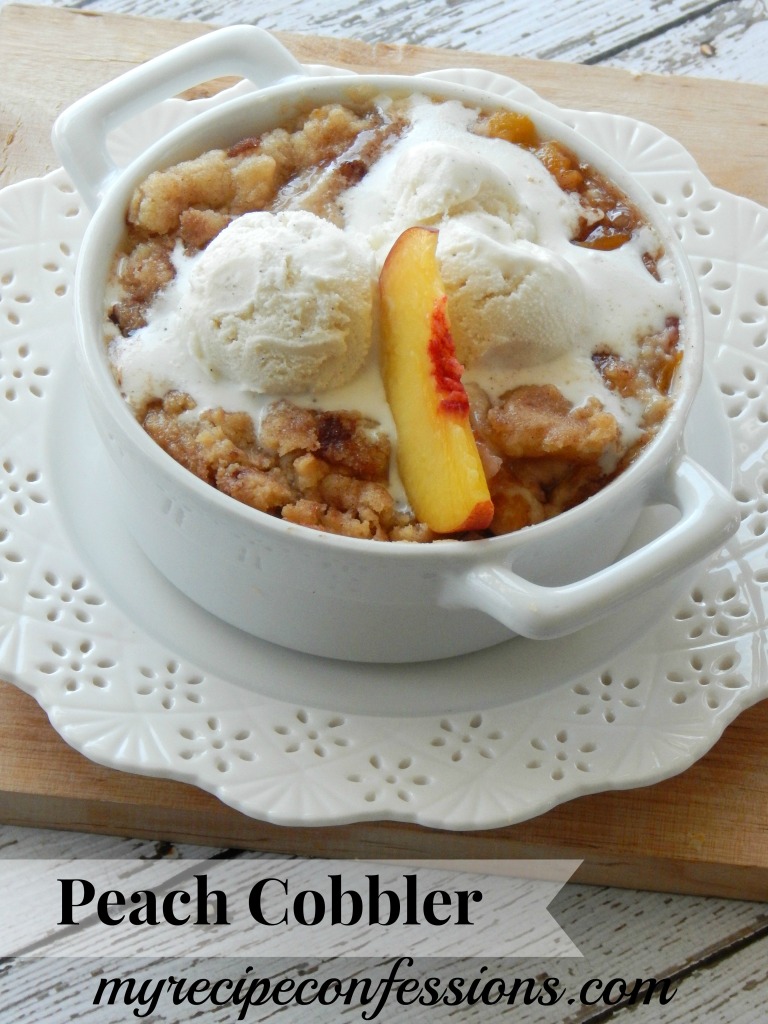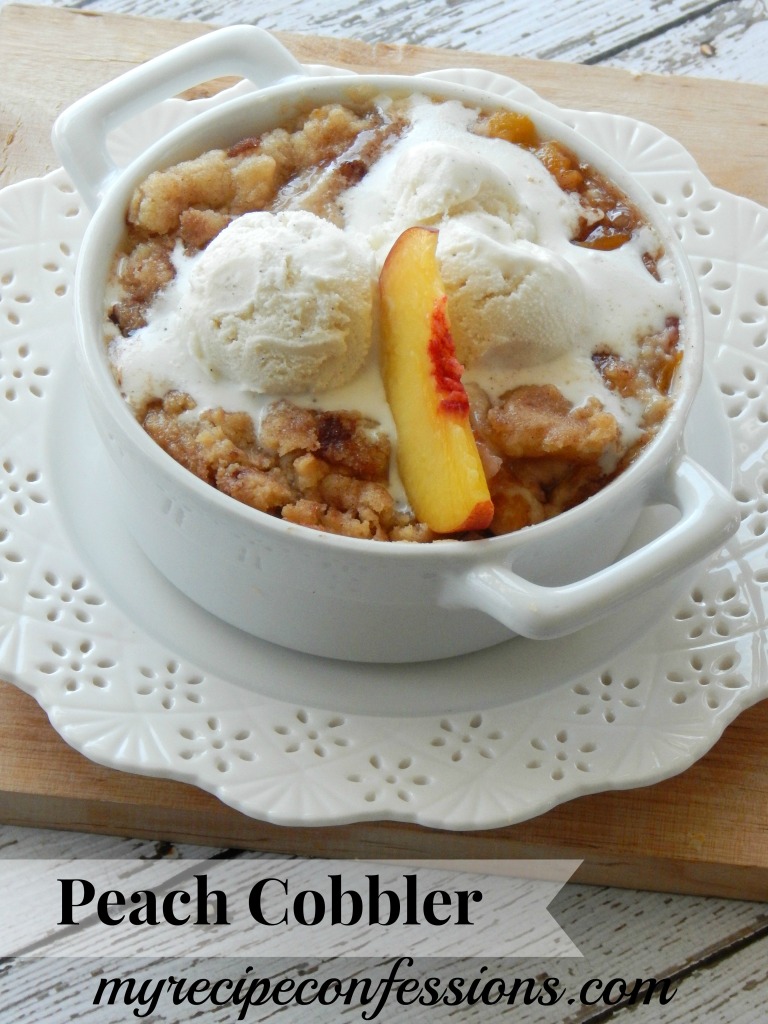 Peach Cobbler
10 fresh peaches, peeled and sliced
1/3 cup of sugar
1/3 cup of brown sugar
1 tsp. cinnamon
1/4 tsp. allspice
2 tsp. lemon juice
2 tbsp. cornstarch
Topping:
2 cups of all-purpose flour
1/2 cup of granulated sugar
1/2 cup of brown sugar
2 tsp. baking powder
1 tsp. salt
3/4 cup of  butter, chilled and cut into slices
1/2 cup of boiling water
Cinnamon Sugar:
3 tbsp. sugar
1 tsp. cinnamon
Instructions
Preheat oven to 425 degrees
1. In a 9×13 pan gently toss the peaches and lemon juice.  Combine the granulated sugar, brown sugar, cinnamon, all spice, and cornstarch together. Toss the peaches and sugar mixture to evenly coat. Bake the 9×13 pan in the oven and bake for 10 minutes.
2. To make the topping, in a food processor pulse the flour, sugars, baking powder, salt, and butter until it resembles a course cornmeal. Add water and pulse until it is combined.
3 To make the cinnamon sugar, mix the cinnamon and sugar together in a bowl.
4. Remove the peaches from the oven and evenly drop spoonfuls of the topping over the peaches until it is completely covered. Sprinkle the cinnamon sugar mixture over the top of the cobbler. Bake the cobbler for 30 minutes or until it is lightly golden.