My family loves these breadsticks! I got the recipe a few years ago from my husband's cousin, Michelle. Over time I have tweaked it a bit (because I always do). I love to make these bread sticks to serve along side pasta or homemade pizza but don't plan on having any left over because I guarantee you there won't be any.
Until next time,
Carrie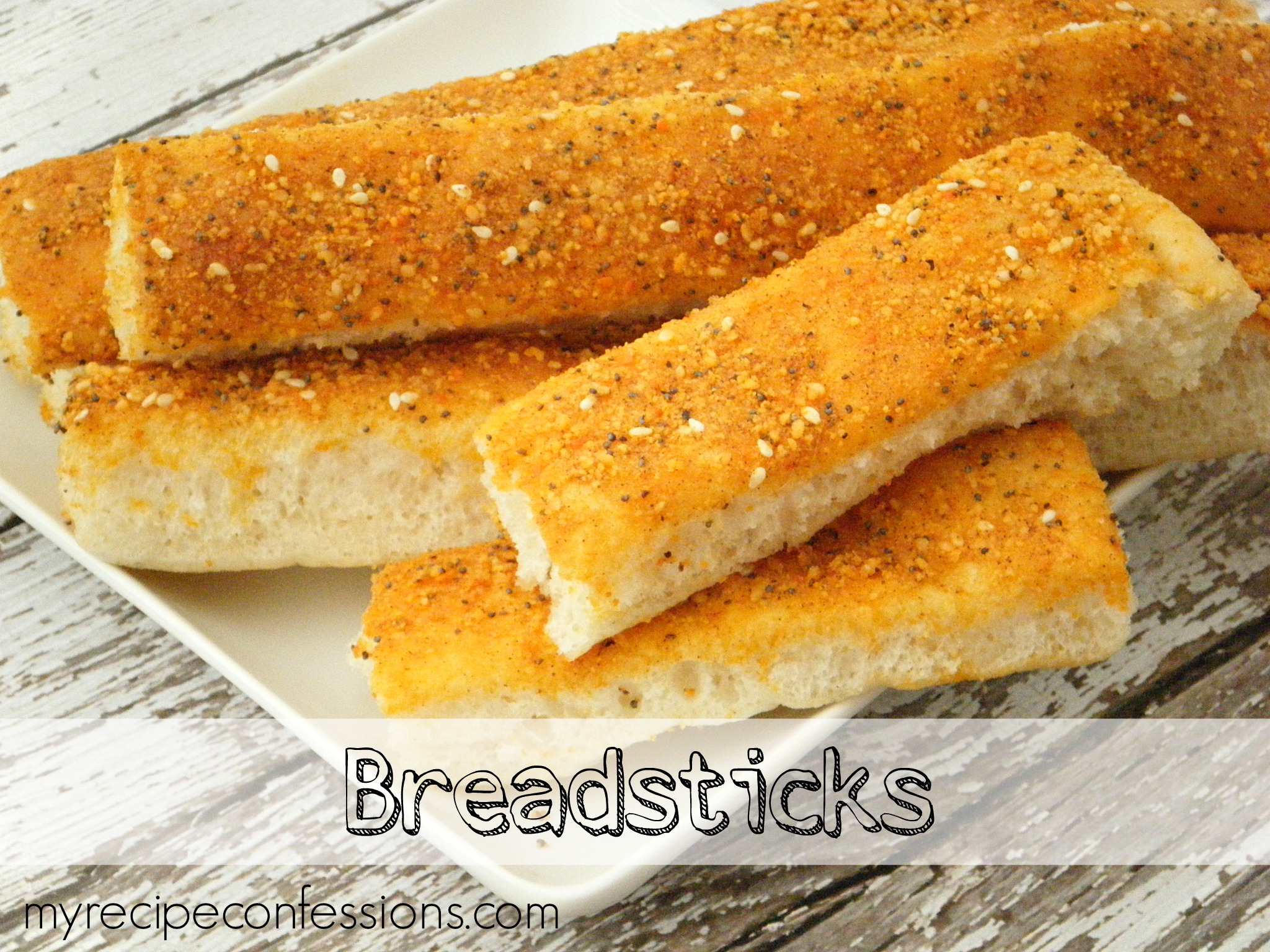 Breadstick
1  1/2 tbsp. yeast
2 tbsp. sugar
1  1/2 cup of hot water
1/2 cup of non- fat dry milk
1 tsp. salt
3  1/2 cups bread flour
1/2 cup grated parmesan cheese
2 tbsp. McCormick salad supreme
1/2 tbsp. garlic powder
1/3 cup butter, melted
Directions:
Preheat oven to 350 degrees
1. Dissolve yeast and sugar in hot water. Once the yeast starts to bubble add the salt, non-fat milk powder, and 2 cups of flour. Mix well.
2. Add the remaining flour and knead well until the dough is soft and elastically. Coat a baking sheet with some of the melted butter. Roll out the dough and place it in the baking sheet.
3. Pour the remaining melted butter evenly over the dough. Cut the dough into sixteen strips.
4. Mix the parmesan cheese, salad supreme, and garlic powder together and sprinkle over the buttered dough.
5. Let it rise until doubled in bulk. Place in preheated oven and bake for 20 to 25 minutes.