These babies are perfect for any party! They are small, yet loaded with flavor and oh so satisfying! My mouth is watering just thinking about then. For the Fajita meat just the follow this recipe. I use garden vegetable cream cheese in the recipe. I found that the cream cheese helps hold the Fajita mixture in the tortilla better than anything else.  I like to serve these with a side of guacamole and fresh salsa for dipping.
Until next time,
Carrie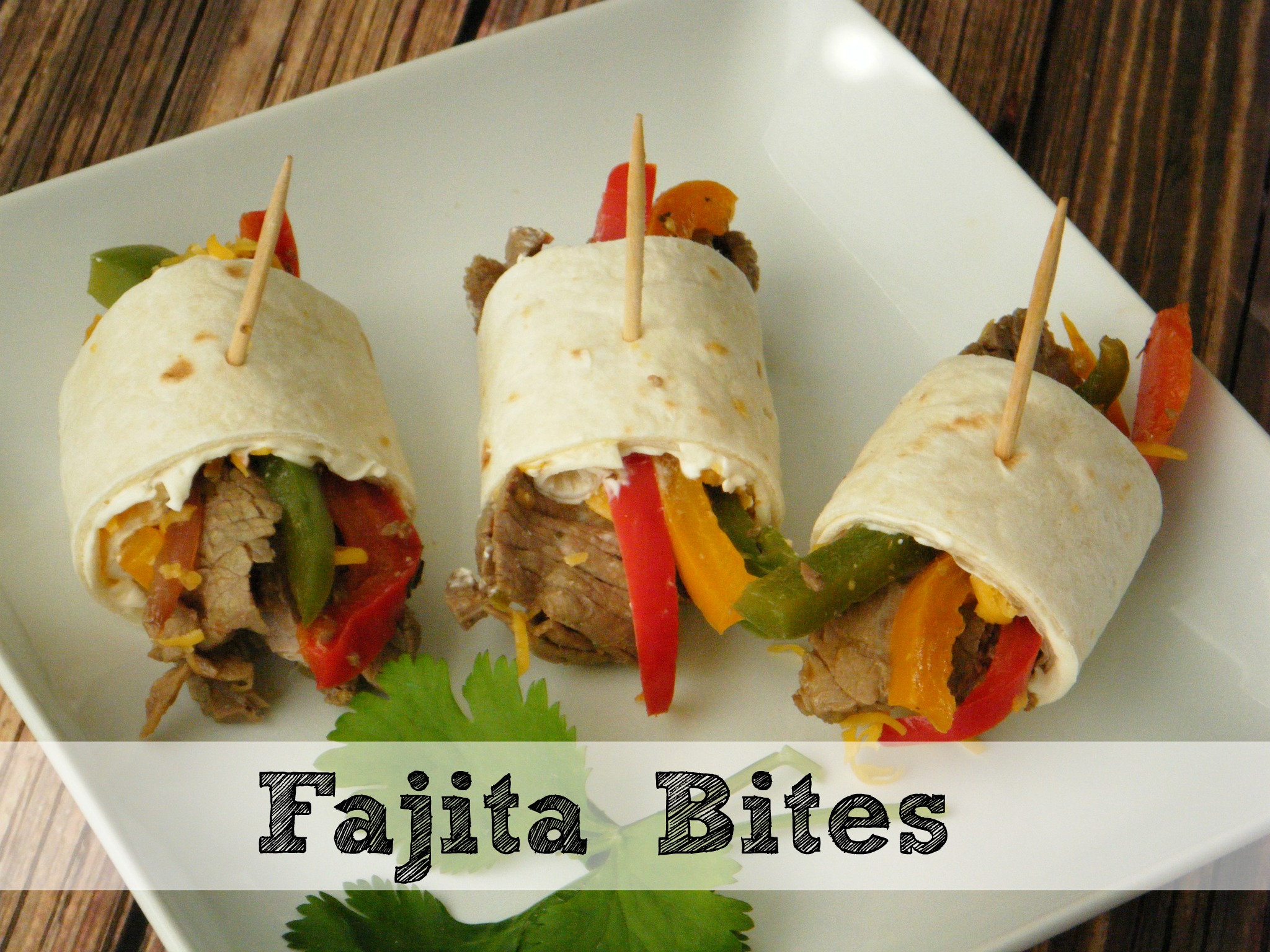 Fajita Bites
Makes about  30 Fajita bites
2 lbs. of cooked Fajita mixture (you want it to be hot)
10 burrito size soft flour tortillas
1 8 oz. container of garden vegetable cream cheese
2 cups of shredded pepper jack cheese
36 toothpicks
Instructions
1. Trim all the rounded corners off the tortillas, making a square shaped tortilla. Cut the tortillas into 2 inch strips. You should be able to get 3 strips per tortilla.
2. Spread 1 tsp. of garden vegetable cream cheese on each tortilla strip. Sprinkle 1 tsp. of pepper jack cheese over the cream cheese.
3. Making sure that all the meat and vegetable strips face the same direction, lay the hot Fajita mixture width wise on the tortilla. Starting at the end closest to you, gently roll up the Fajita and secure it with a toothpick. Place the Fajita bites on a tray and serve them hot with guacamole and salsa for dipping.