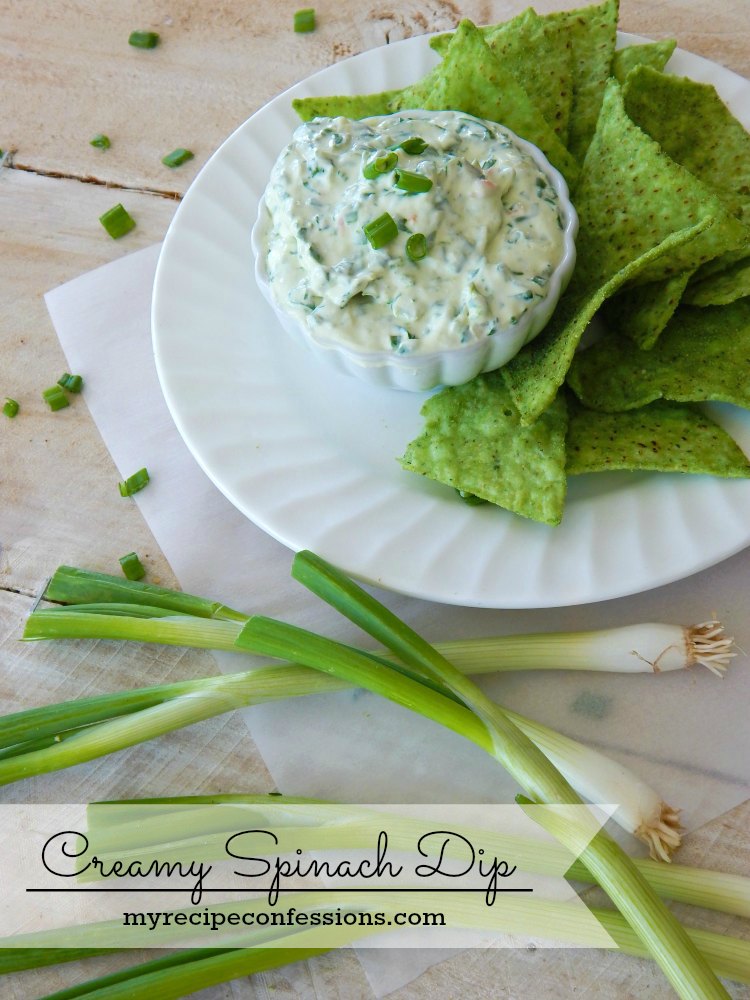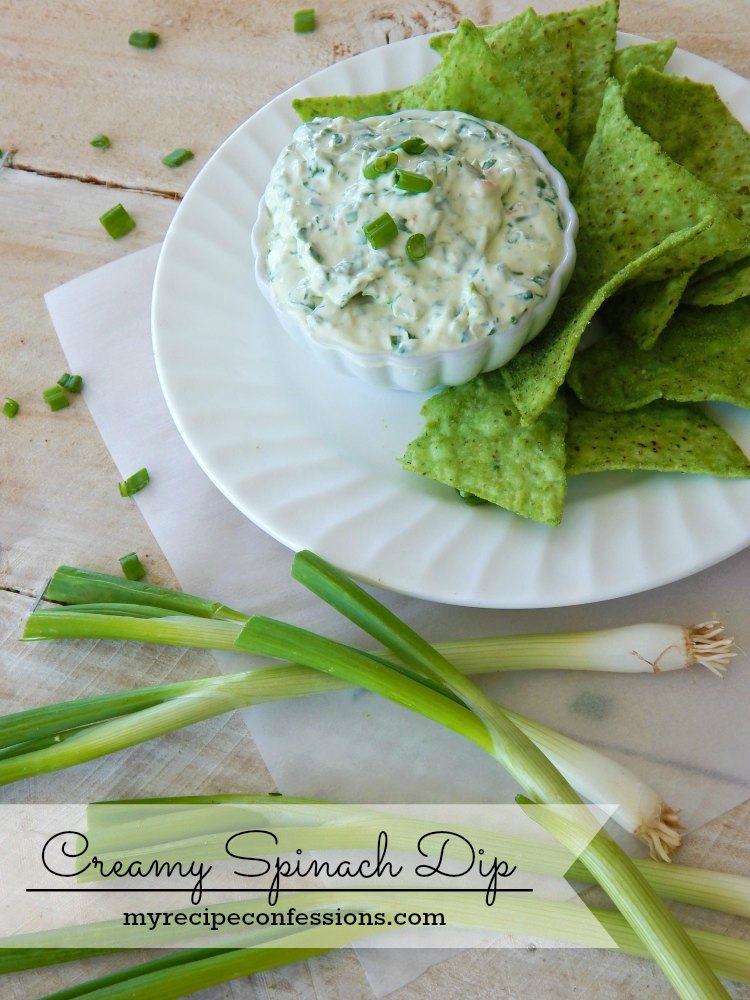 I am a sucker for spinach dip, but man it can be so expensive to buy at the store. So I figured why not just make my own for so much less.
I am serving this Creamy Spinach Dip with green avocado chips for Saint Patrick's Day. You can also serve it with tortilla chips or fresh veggies.  I recommend chilling the dip for at least 2 hours because the flavors need time to marinade. I will definitely be taking this dip to my next party.
With love from my kitchen to yours,
Carrie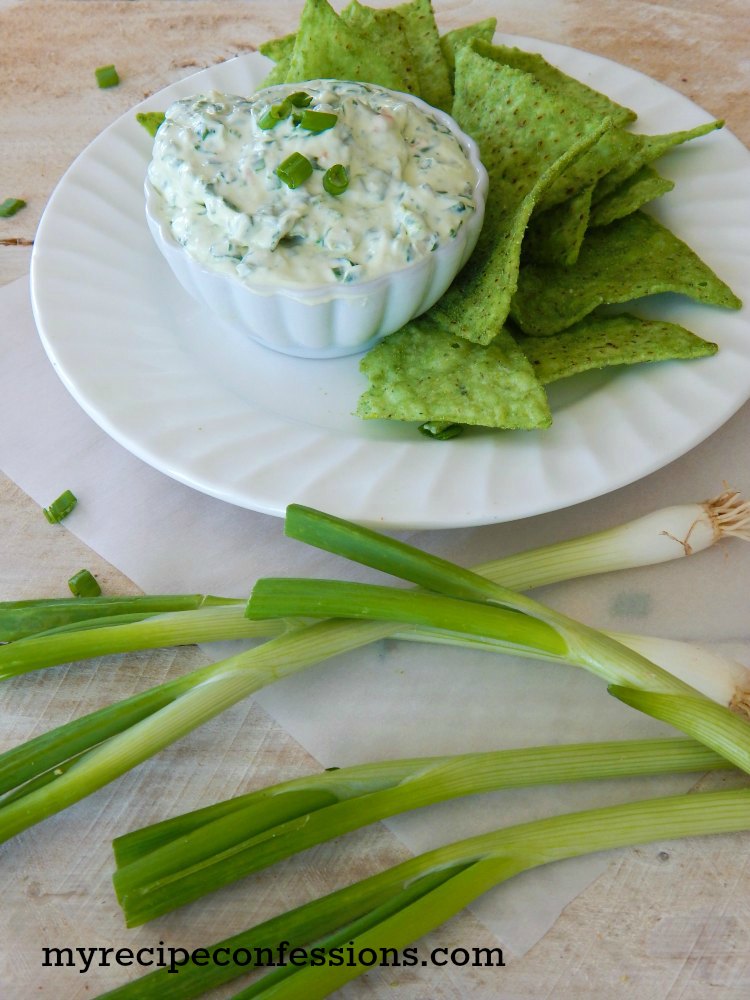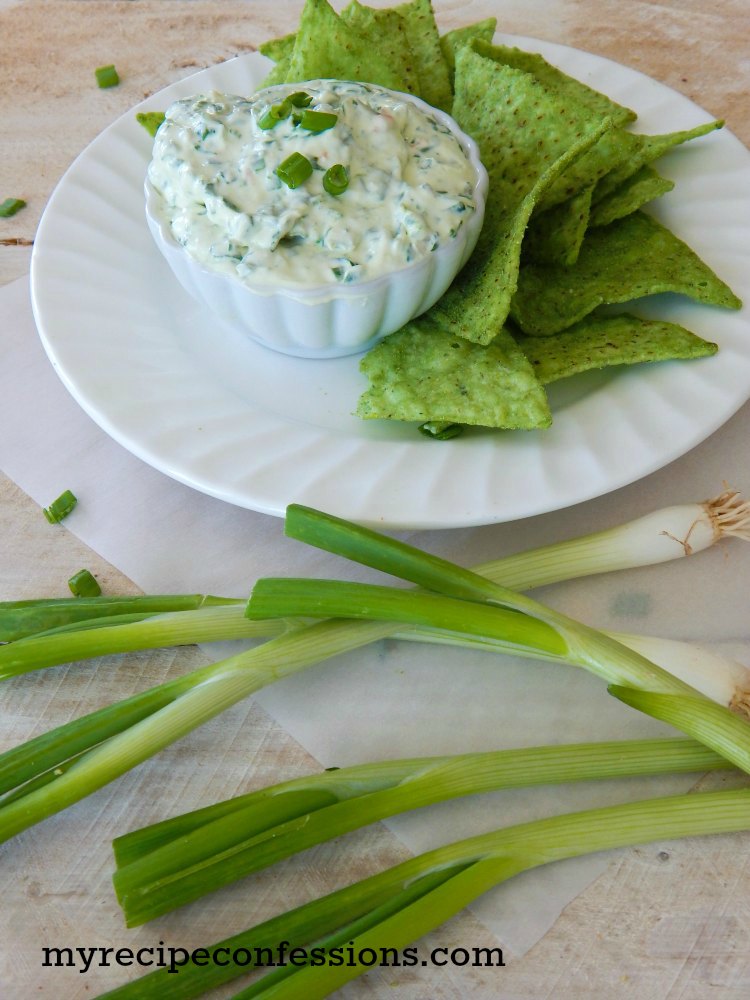 Creamy Spinach Dip
1 cup of fresh spinach, finely chopped
2/3 cup of sour cream
1/3 cup of garden vegetable cream cheese at room temperature.
2 tbsp. of green onions, chopped
1 tsp. of cilantro, finely chopped
1/4 tsp. of garlic powder
Instructions
1. Cream the sour cream and cream cheese together. Add the remaining ingredients to the cream cheese mixture and mix well. Cover the dip and chill in the refridgerator for up to 2 hours. Serve with avocado chips, tortilla chips, or fresh veggies.
Here are a few other recipes you might enjoy.