I have five kids and the older they get the more I am realizing that our schedules are getting busier and busier. Between school, dance, scouts, sports, and church activities, we generally have a couple things going each night. This of course takes a toll on dinner time. I am a strong believer in having dinner together as a family. Some nights our time is stretched so thin that I don't always have a lot of time to prepare dinner before we have to leave.
If you have ever found yourself in this same situation, let me recommend the Poor Man's Steak Sandwich. With only 7 ingredients (okay 8 if you count the bun) and less than 30 minutes, you can have this meal on the table. My kids downed it in no time and I felt better knowing they had a full stomach as they scurried off to their next event. Don't waste your time in a fast food line, make the Poor Man's Steak Sandwich and spend your time with your family eating around your dinner table.
What are some of your family favorite meals?
Until next time,
Carrie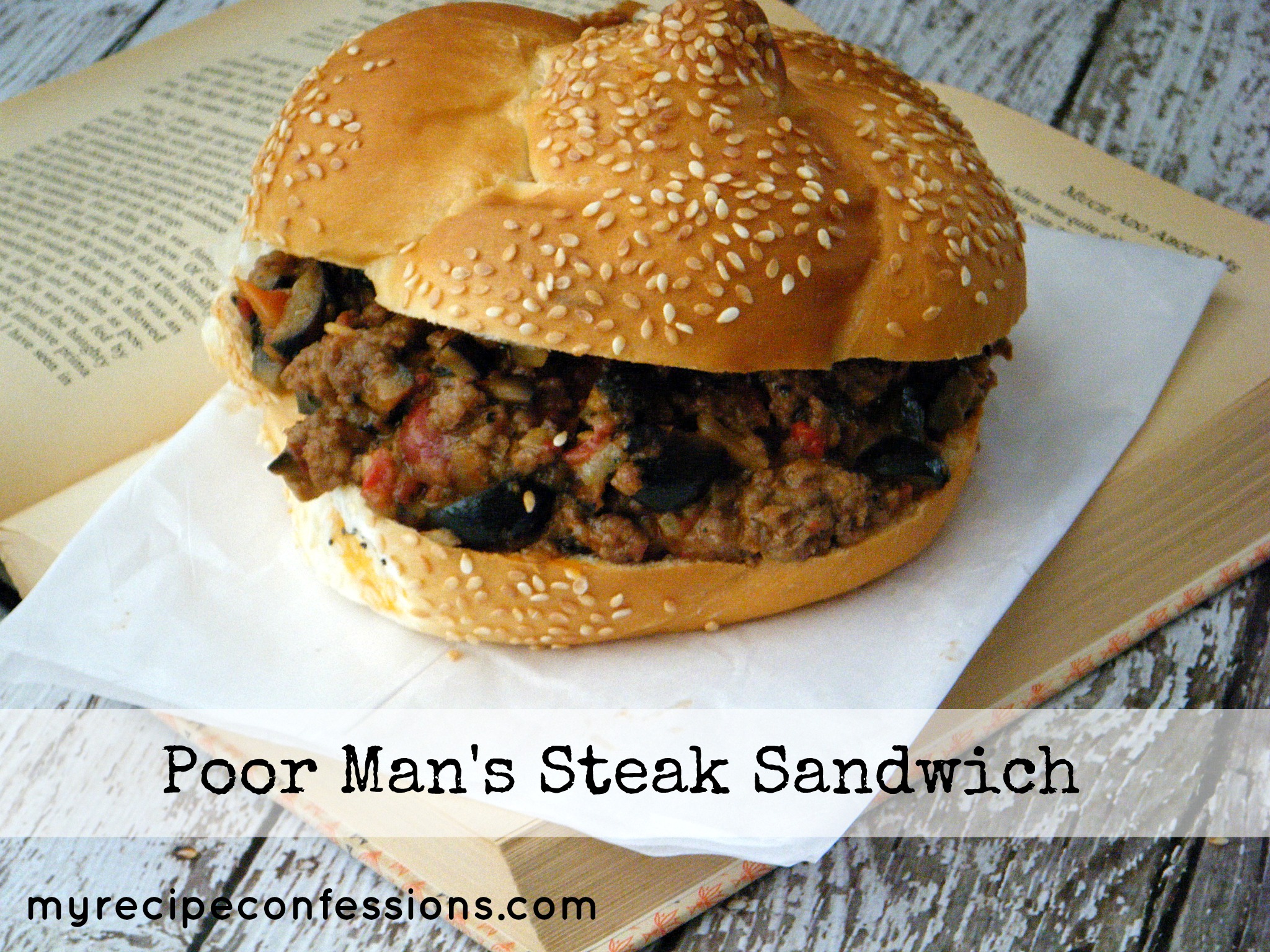 Poor Man's Steak Sandwich
yields about 6 servings
1 lb. ground beef
1 pkg. Lipton's onion soup mix
1 (14.5 oz.) diced fire roasted tomatoes (with juice from the can)
1/2 c. deli fire roasted red bell pepper strips, diced
1 can olives, sliced
1 tsp. salt
1  1/2 cup Swiss cheese, shredded
Instructions
1. In a sauté pan with a lid, brown the  ground beef. Add diced fire roasted tomatoes with the juice, red bell peppers, sliced olives, salt, and Lipton's onion soup mix.
2.  Let the meat mixture simmer for 5 minutes. Remove the from heat and add the Swiss cheese. Cover and let rest for about 2 to 3 minutes.
3.  Remove the lid and stir until the cheese is well combined. The cheese will be a little stringy at first. Serve hot on a hamburger bun. Enjoy!