A few years ago, my good friend Laura made this hot fudge for a youth church activity. Before I even had a chance to taste it, I saw some of the young men drinking it straight from a cup. I knew that it had to be amazing and that I better hurry and get some before all the youth devoured it. I wasn't disappointed. In fact, I was half tempted to pour my self a cup as well.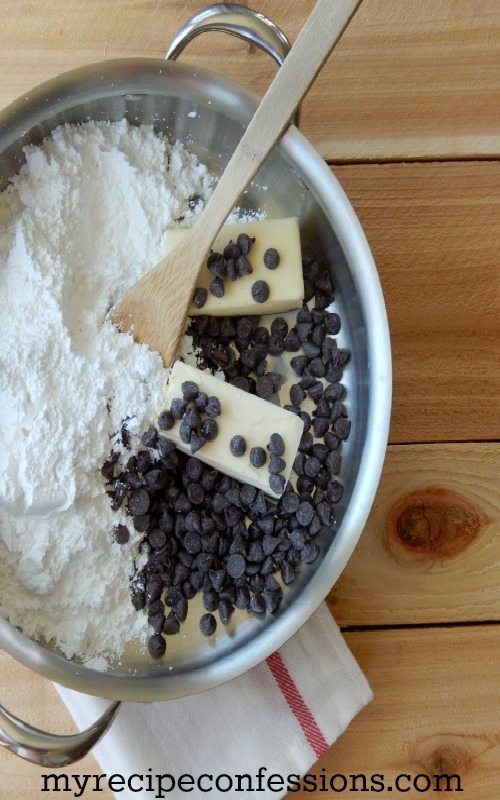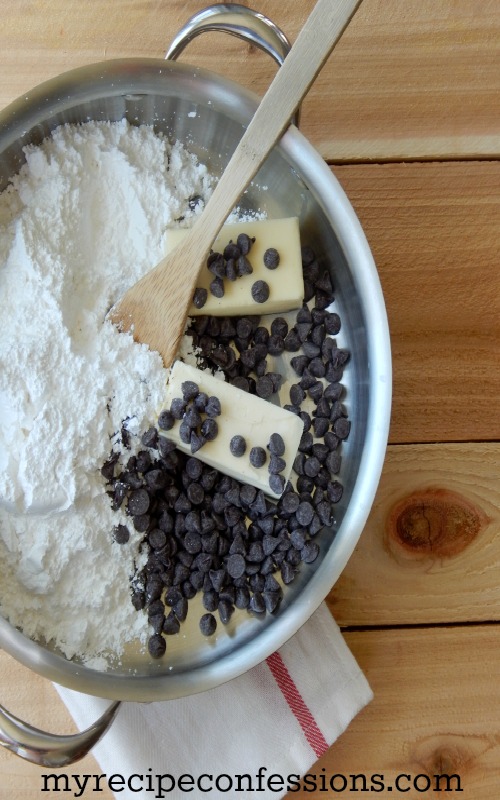 This hot fudge is super easy to whip up and you can make it in less than 10 minutes. I will give you a fair warning. If you ever make this for others, you need to secretly set some aside for yourself. Every time I serve this hot fudge at a party, it quickly disappears!
My favorite way to eat this hot fudge is over a bowl of cookies and cream ice cream. Honestly, it doesn't matter what you serve it over. Anything with this hot fudge over the top will instantly be amazing!
Until next time,
Carrie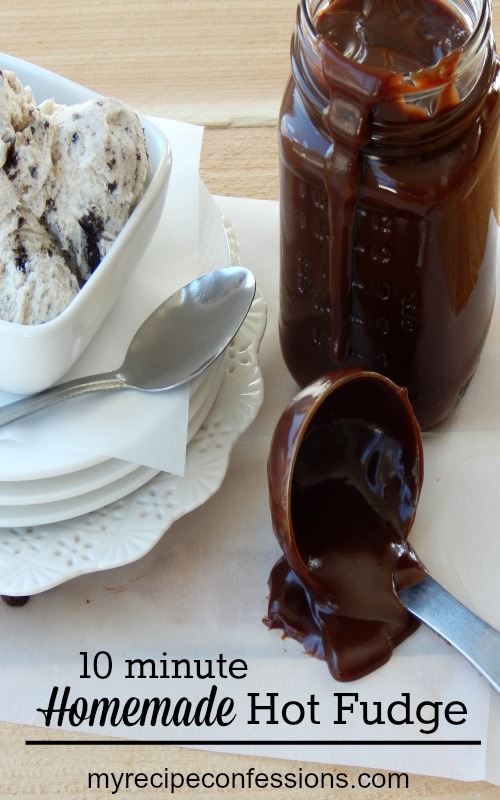 10 Minute Homemade Hot Fudge
1 cup of butter
1 can of evaporated milk
1 cup of semi-sweet chocolate chips (don't use milk chocolate)
2 1/2 cups of powder sugar
1 tsp. vanilla
Instructions
1. Place the butter, evaporated milk, semi-sweet chocolate chips, and powder sugar in a medium-sized sauce pan over medium-high heat. Stirring constantly, bring the mixture to a boil and continue to boil for 6 minutes.
2. Remove from heat and whisk the vanilla into the hot fudge.
Serve immediately. Store any leftover hot fudge in the refrigerator.
You can keep up with Carrie on Facebook, Pinterest, and Instagram.