I love this recipe especially on cold hectic days. It's quick to whip up so on crazy days you can have dinner in no time. To make life even easier, I've included the crock pot version. This recipe is really easy to double when you are feeding a larger crowd. I always get compliments when I take this soup to parties. One added bonus about this recipe is that all my kids will eat it too. I always use the O'Brien hash browns because it has the onions and peppers in it but if your family doesn't like onions and peppers, just use the regular hash browns. I also use freshly grated cheese. I don't recommend using the pre-shredded cheese in a bag because it doesn't seem to melt very well.  An immersion blender is the best tool to use when you are making soups or sauces! If you don't know what and immersion blender is you can look here. You will thank me!
Until next time my friends.
Happy Eating!
Carrie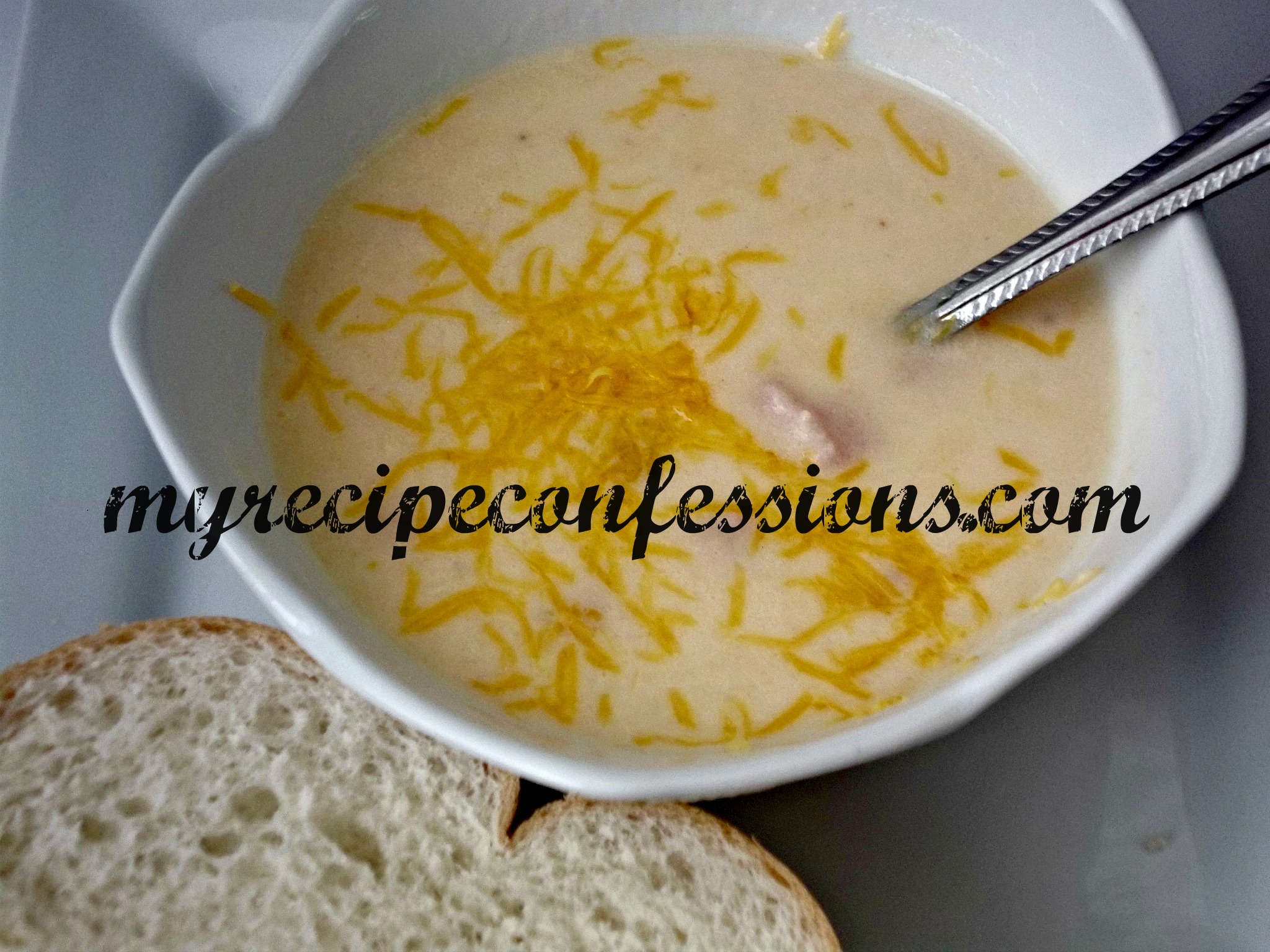 Cheesy Ham and Potato Soup
6 cups chicken broth
2 cups half and half
24 oz. bag of frozen O'Brien hash browns
1 ½ cups  freshly shredded cheddar cheese
3 cups cubed ham
In a large sauce pan bring chicken broth to a boil.
Turn down heat and simmer broth.
Add frozen hash browns to simmering chicken broth.
Continue to simmer hash browns and broth for about 15 minutes or until hash browns are tender.
Use immersion blender to puree soup. If you do not have an immersion blender puree soup in blender until smooth.
Turn heat down to low. Return soup to pan and add half and half, ham, and cheese. Stir until cheese is melted and soup is heated all the way through.
Sprinkle a little cheese on top and salt and pepper to taste.
Crock pot version:
Add chicken broth and hash browns to crock-pot. Cook on high for 1 hour or on low for 2 hours. Using your immersion blender (or blender) puree soup. Add soup back to crock pot and add half and half, ham, and cheese. Turn crock pot to low setting and cook for 1 ½ to 2 hours. Salt and pepper to taste.