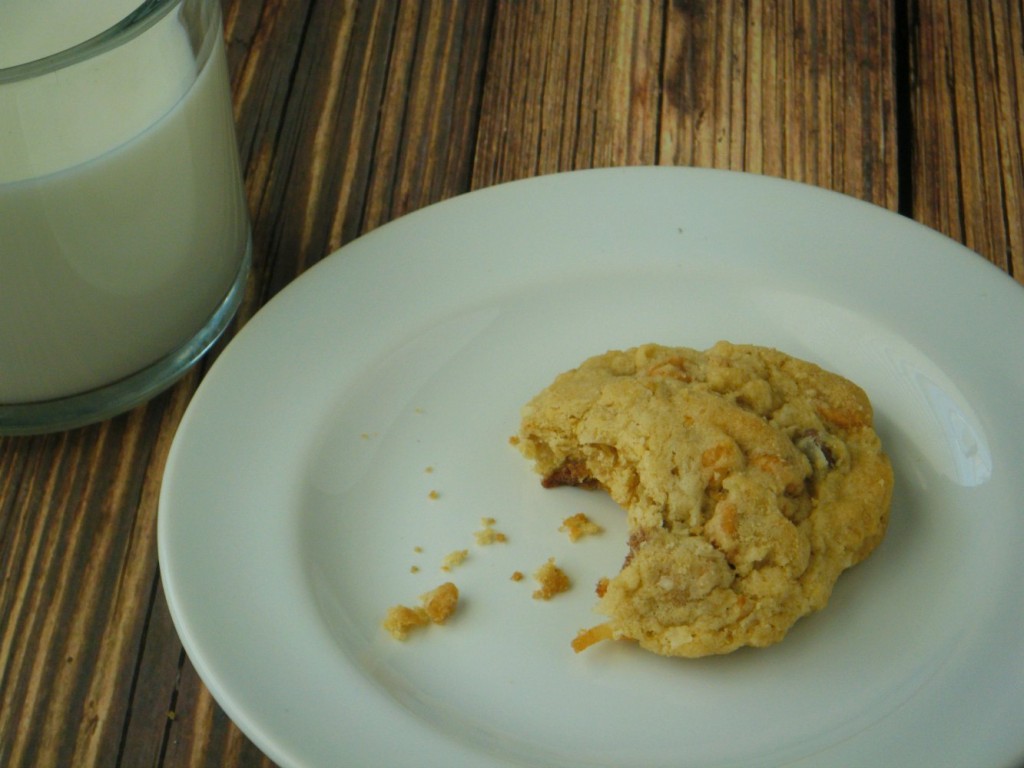 Are you sick of the same old chocolate chip cookie? Do you feel like you have gotten into a chocolate chip cookie rut? Are you looking for a way to add some excitement to your cookie recipe?
Well, look no further because I have the perfect recipe for you!
This recipe has all the bells and whistles. It is a chocolate chip cookie with a make over.
These cookies have coconut, oatmeal, milk chocolate chips, butterscotch chips, and peanuts. Seriously, what more could you want?
So, if you are ready to step out of your comfort zone and try something new, this recipe is for you!
Wow, I totally feel like a used car salesman. Seriously though, these cookies are totally worth the 30 minutes or so that it takes to make them!
Okay, I am shutting up now.
Until next time,
Carrie
The ULTIMATE Chocolate Chip Cookie
makes about 3 dozen
1 cup of butter, softened
1/2 cup of granulated sugar
3/4 cup of brown sugar
2 eggs
2  1/4 cups of all purpose flour
1/2 tsp. salt
1 tsp. baking soda
1/2 tsp. baking powder
1 cup of coconut
1 cup of oatmeal
1 cup of milk chocolate chips
1 cup of butterscotch chips
1 /2 cup of unsalted peanuts, coarsely chopped
Instructions
Preheat the oven to 375 degrees
1. Cream the butter and sugars together. Add the eggs and continue to cream the mixture.
2. Mix the vanilla extract into the mixture.
3. Sift the flour, salt, baking soda, and baking powder together. Gradually add it to the mixture and mix until well combined.
4. Mix the remaining ingredients into the cookie dough. Using a tablespoon, scoop the batter and form it into a ball. Place the balls onto a ungreased cookie sheet and bake them for 8 to 10 minutes.