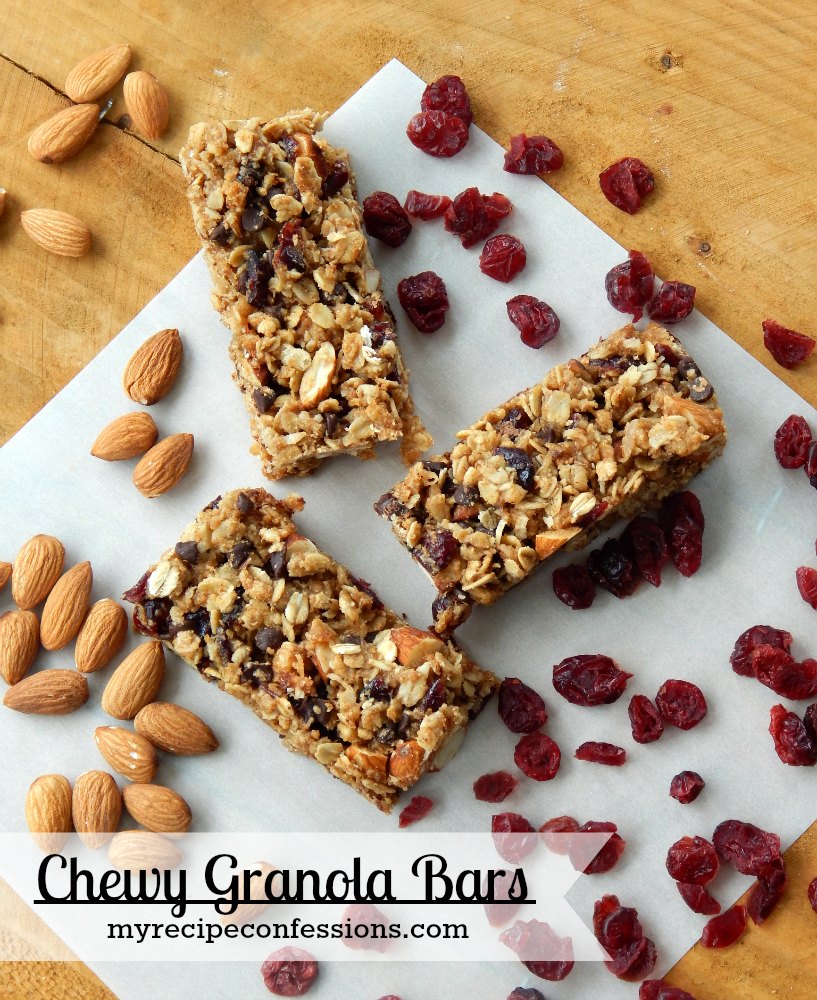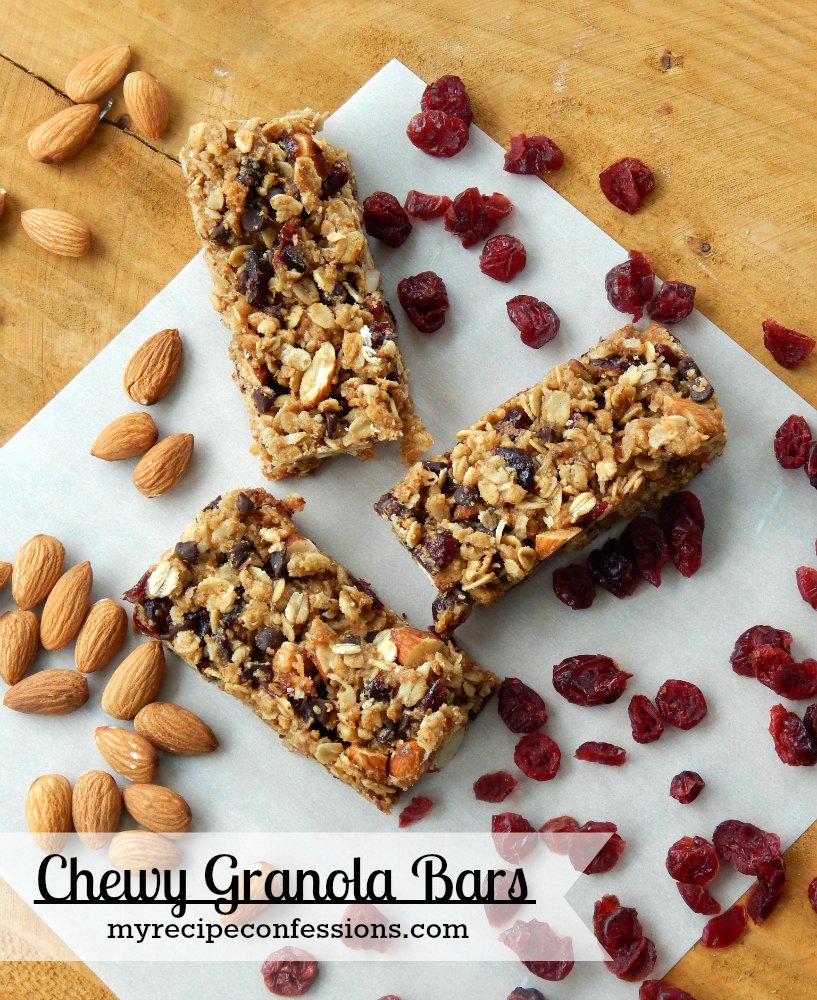 I have always loved granola bars. I like to have them on hand for my kids to put in their schools lunches or for when they want a snack. My kids like the chewy granola bars but not the crunchy ones. With five kids, I'm sure you can imagine that a box of ten granola bars can disappear pretty quick!
What I like about making my own granola bars is that I can sneak in healthy ingredients and my kids don't notice. They couldn't get enough of these granola bars.
You can change this recipe up to better fit your taste.  I think that they would be really good with raisins instead of the strawberry flavored craisins. I also want to try making them with cashew or pistachios. Really the sky is the limit. I did try swaping out the oil for applesauce but I felt like the texture and the flavor was off.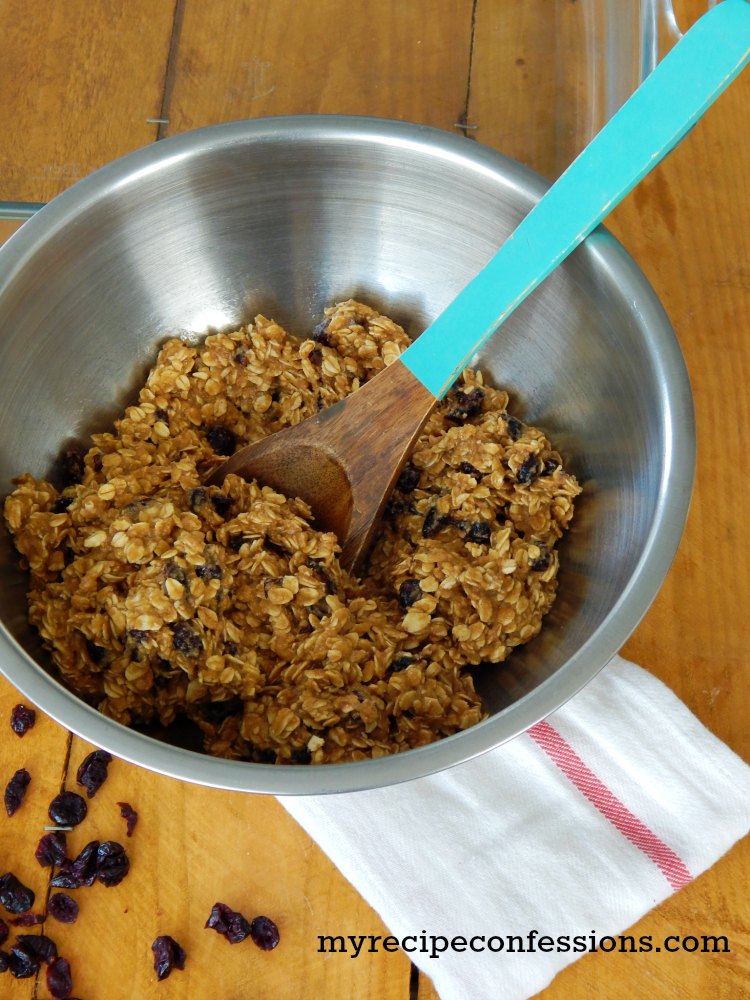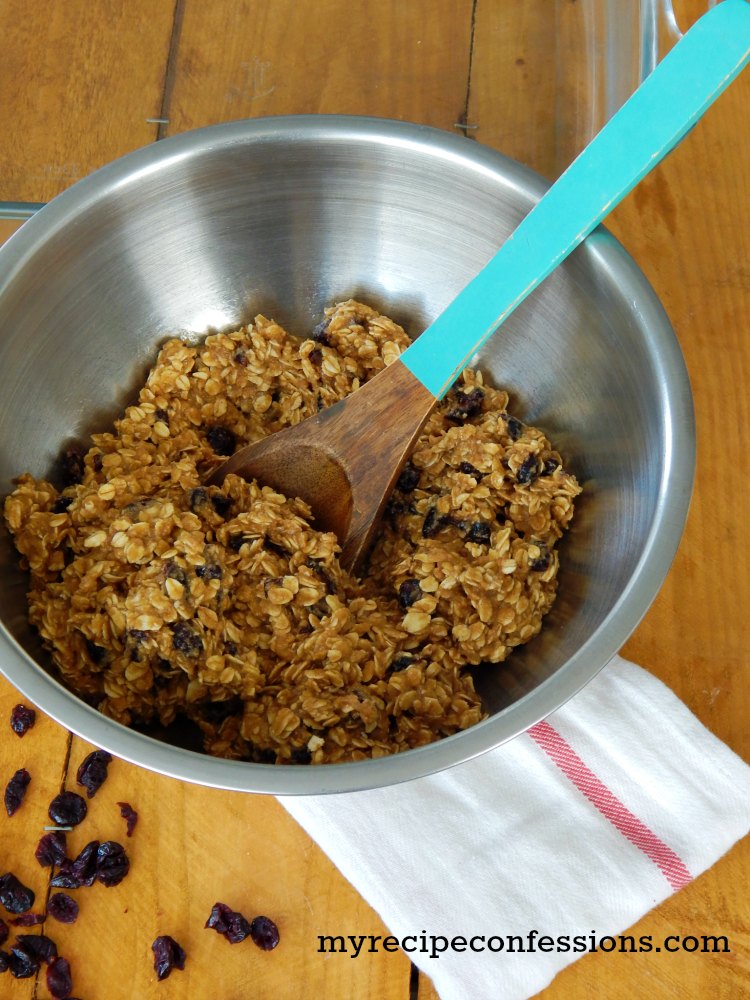 It is so much cheaper to make my own granola bars instead of buying them in the store. And like everything else, they taste so much better from scratch! I had so much fun making these granola bars.
With love from my kitchen to yours,
Carrie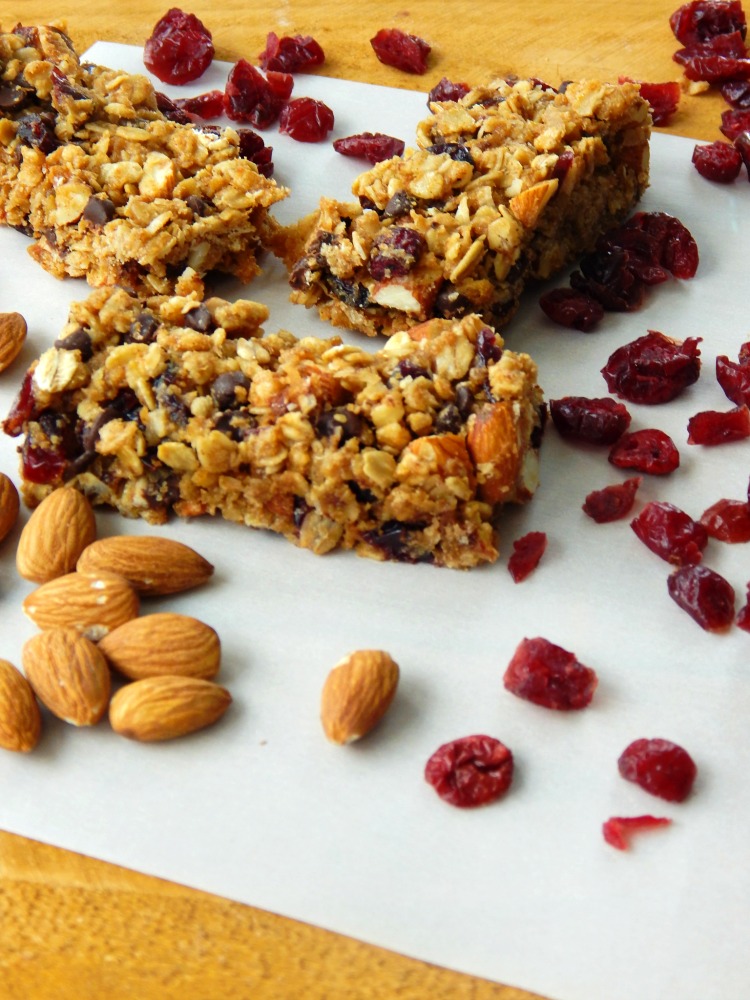 Chewy Granola Bars
makes about 18 granola bars
2 cups of thick cut steel oats
1/2 cup of wheat germ
1 cup of whole wheat flour
1 cup of rice krispies
1/2 cup of dark brown sugar, packed
1 tsp. of cinnamon
1/2 tsp. of salt
1 cup of Ocean Spray Strawberry flavored Craisins
1/2 cup of coconut flakes
1 cup of mini chocolate chips
1 cup of raw almonds, chopped
1/2 cup of honey
1/2 cup of canola oil
1 egg
2 tsp. of vanilla extract
Instructions
Pre-heat the oven to 350 degrees
1. Spray a 9×13 pan with baking spray and set aside. In a large bowl mix the oats, wheat germ, whole wheat flour, brown sugar, cinnamon, salt, coconut, almonds, rice krispies, chocolate chips, and the strawberry flavored craisins together until well combined.
2. In another bowl beat the egg, oil, honey and vanilla extract. Whisk the liquid ingredients until well combined.
3. Mix the dry and wet ingredients together and pour the granola mixture into the prepared 9×13 pan and spread out evenly. Place the pan in the oven and bake for 30 minutes or until the edges start to turn golden brown.
4. Remove the pan from the oven and it let cool for 2 to 3 minutes. Cut into 18 bars. If you wait too long to cut the bars, they will be harder to cut. Let the granola bars cool completely before removing them from the pan. Store any left over bars in an air tight container.