My Mom and Dad have six girls and two boys. As you can imagine, we did a lot of shopping when we were younger. One of my favorite memories of shopping with my Mom and Sisters is that when we were done shopping, we would always stop at See's Candy and buy some chocolate. One of our favorites was milk chocolate almond clusters. Oh baby those things are good!
Every year for Christmas, we would get a small box of See's Candy in our stocking and inside of course was my beloved almond clusters.
This bark is a combination of two of my favorite candies. Almond clusters and mini Cadbury eggs. This candy truly is a little piece of heaven! FYI, You might want to keep an extra close eye on this candy. It seems to disappear when ever I turn my head.
Until next time,
Carrie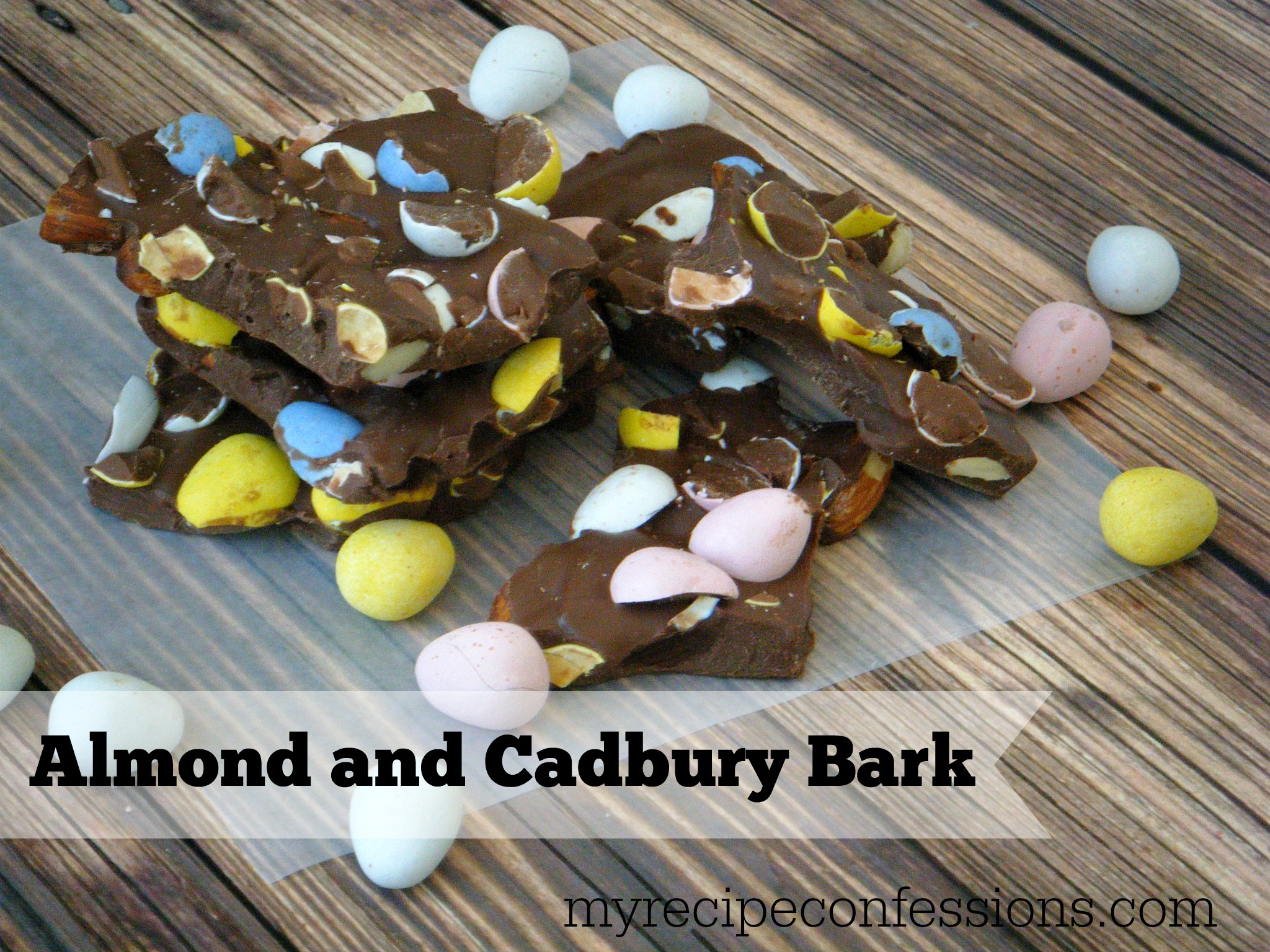 Almond and Cadbury Bark
1 lb. of milk chocolate
1  1/2 cup whole almonds
1 bag of mini Cadbury eggs
Instructions
1. Line a 9″ x 12  1/2″ baking sheet with wax paper. Cut 1 cup of the mini Cadbury eggs in half.
2. Melt the chocolate in a double boiler. Once the chocolate is completely melted, stir in the almonds.
3. Pour the melted chocolate into the baking sheet. Spread out the chocolate evenly.
4. Sprinkle the cut up eggs evenly over the bark. Press the remaining Cadbury eggs into the bark. Set the bark aside until the chocolate sets up for about 1 to 2 hours.
5. Lift the bark out of the pan with the wax paper and break it into pieces.