Pumpkin Cookies with Cream Cheese Frosting are my new favorite cookie. These cookies are what pumpkin is all about! The super soft Pumpkin cookies is the perfect match for the silky smooth cream cheese frosting. Autumn just isn't the same without these cookies!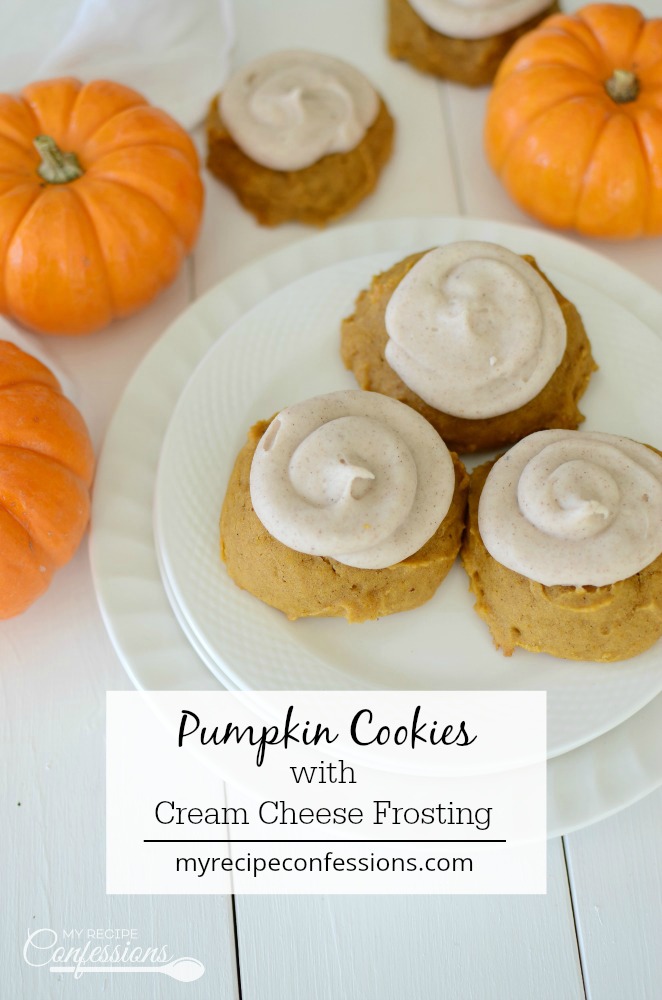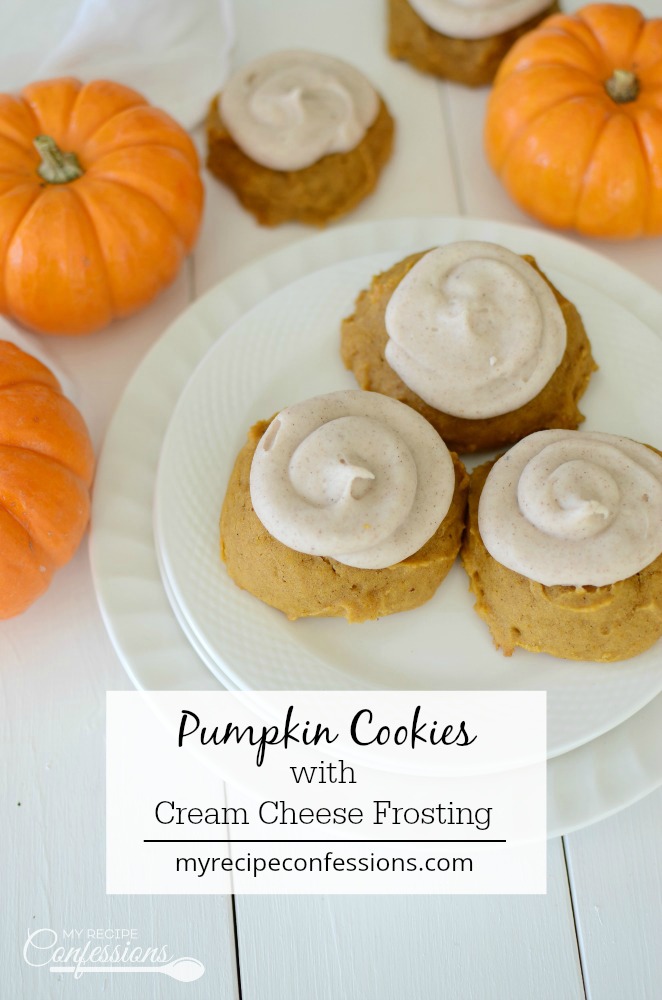 Honestly, you won't be able to say no to these Pumpkin Cookies with Cream Cheese Frosting! You simply can't beat the soft cake like texture and rich pumpkin spice flavor of these cookies. The smooth cream cheese frosting is "icing on the cookie."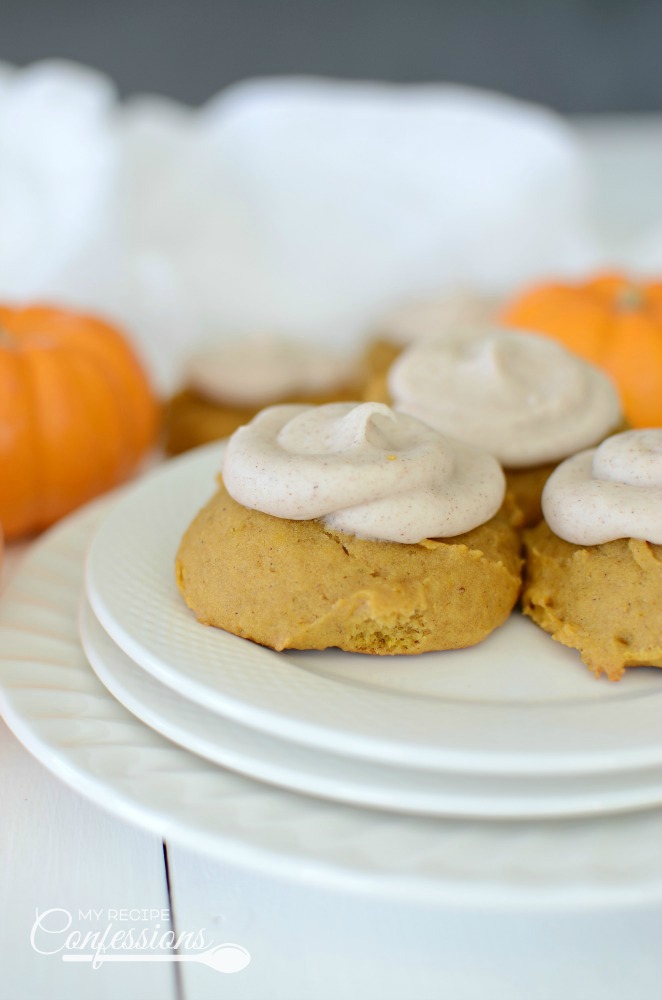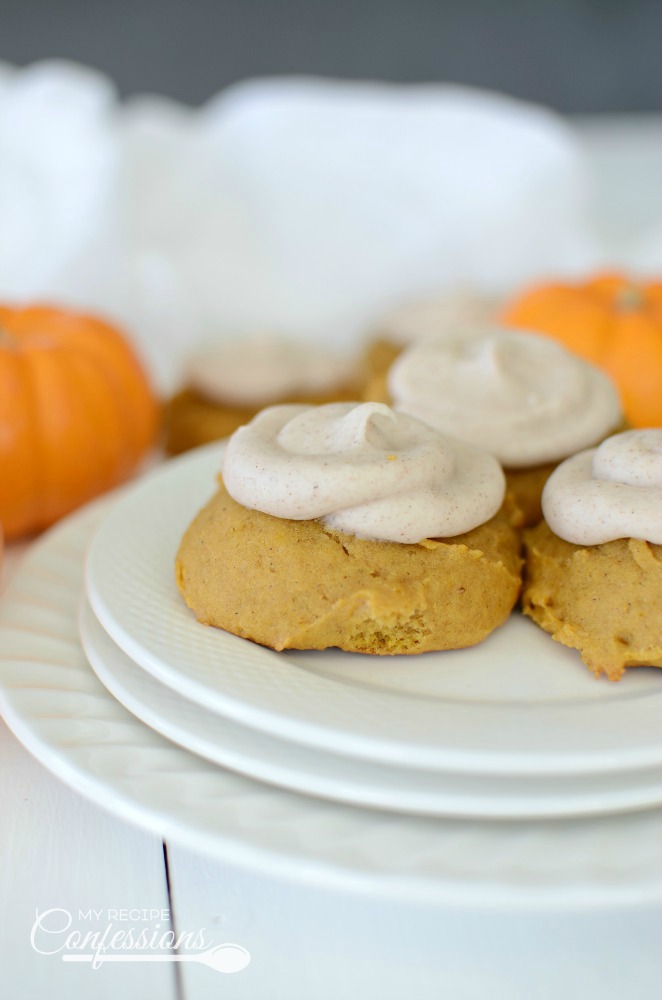 The hardest part about of this recipe is waiting for the cookies to cool down enough so you can frost them. Trust me, it is pure torture but it is so worth it!
Like most pumpkin cookie recipes the cookie dough is very soft, so if you want a nice round cookie, I would recommend using a cookie scoop.
With love from my kitchen to yours,
Carrie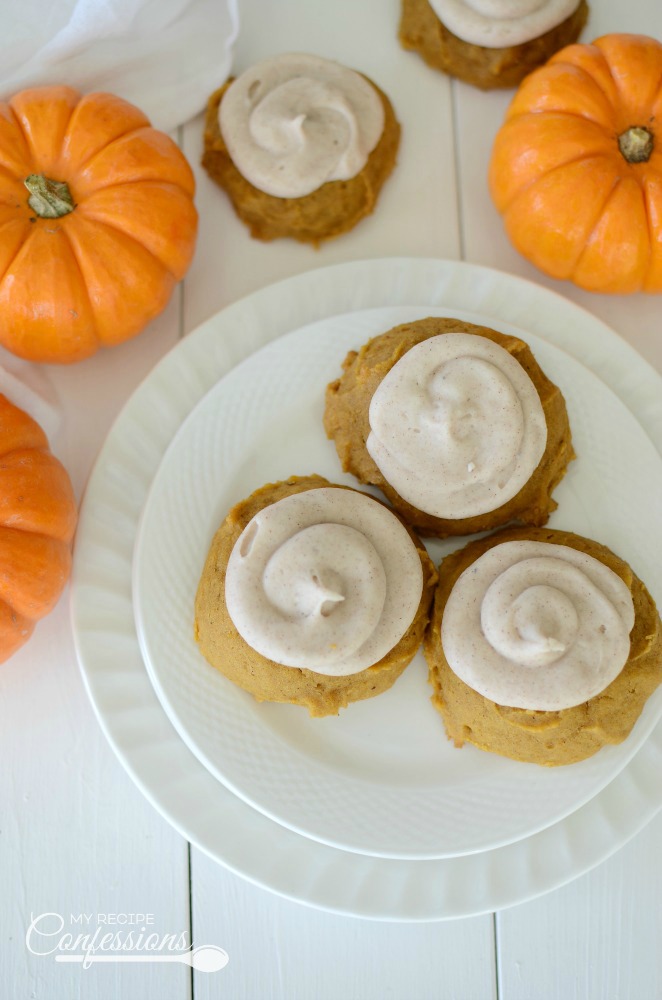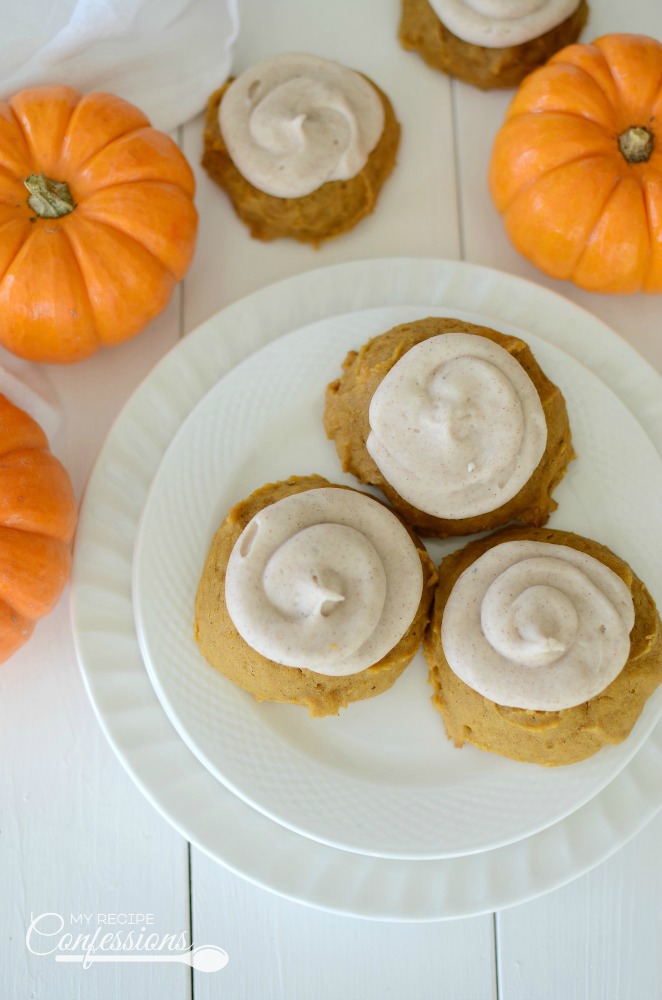 Here are a few products I used to make today's recipe.
The links above are affiliate links that pay me a small commission on my referral at no cost to you. Thank you for your support!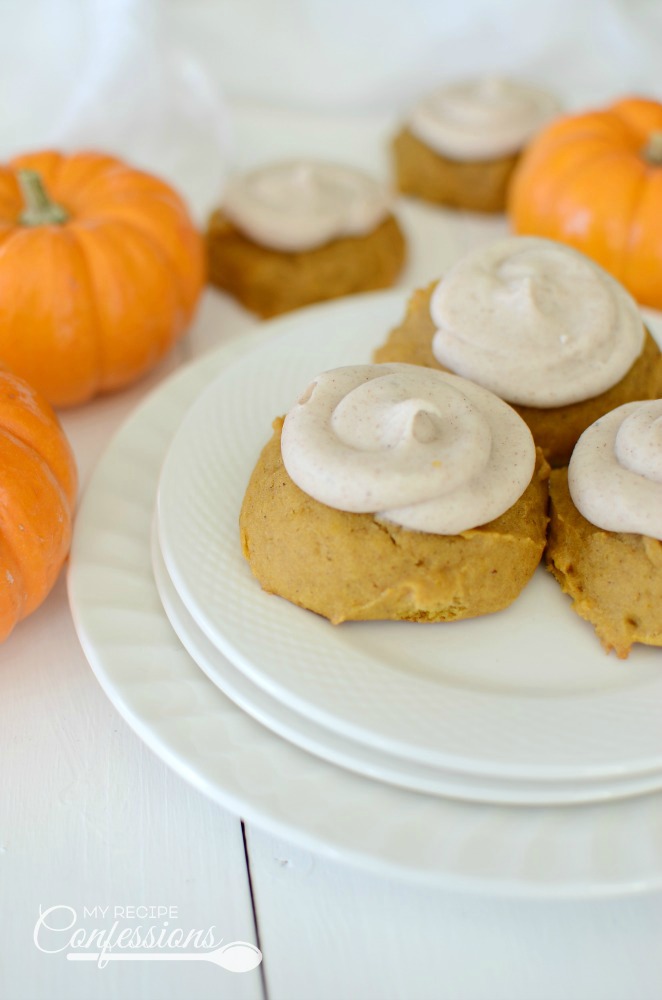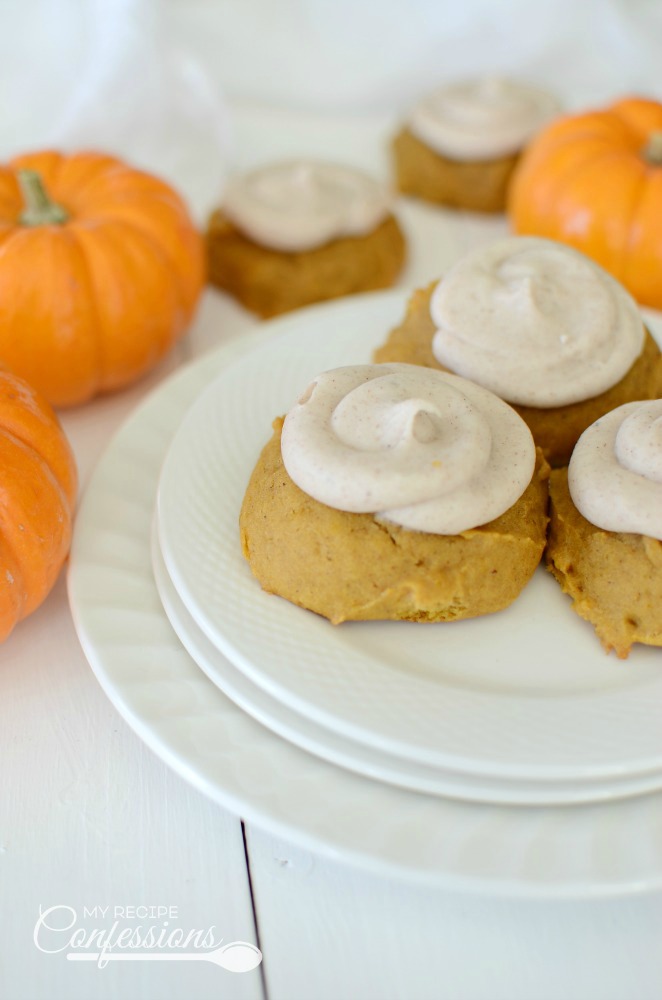 Pumpkin Cookies with Cream Cheese Frosting
yields about 2 dozen cookies
1/2 cup of oil
1/2 cup of granulated sugar
3/4 cup of brown sugar
1 cup of pumpkin puree
1 egg
2 tsp. of vanilla
1/2 tsp. of ginger
1 tsp. of cinnamon
1/8 tsp. of cloves
1 tsp. of nutmeg
1 tsp .of baking powder
1/2 tsp. of salt
1 tsp. of baking soda
2 1/2 cups of flour
Pre-heat oven to 350 degree F.
Instructions
Whisk the ginger, cinnamon, cloves, nutmeg, baking powder, salt, baking soda, and flour in a bowl and set aside.
Mix the oil, brown sugar, and granulated sugar together in a large bowl. Add the egg and mix until combined. Next stir in the pumpkin puree and vanilla.
Add the dry ingredients to the pumpkin mixture and mix just until the flour disappears.
Scoop cookie dough with cookie scoop or tablespoon and place them onto a greased cookie sheet. Bake for 12- 13 minutes, being careful not to over bake.
Allow cookies to cool completely before frosting.
Cream Cheese Frosting
1/4 cup of butter
4 oz. of cream cheese
4 cups of powder sugar
1 tsp. of vanilla
1 tsp. of cinnamon
1/4 tsp. of nutmeg
1/4 cup of heavy cream
Instructions
Cream the butter and cream cheese until it is smooth.
Mix in the powder sugar, vanilla, cinnamon, nutmeg until it is smooth.
Add the whipping cream and mix. If the frosting is still too thick add, 1 tablespoon of whipping cream at a time until it reaches the desired consistency.