At our house, we count down the days until peach season. There is nothing better than biting into a juicy peach! For as long as I can remember, my mom has made Peaches and Cream in the Fall time. She is kinda famous around here for her Peaches and Cream. Every time she is asked for the recipe, she laughs when they say "that's it"? There really isn't much to it, but boy is it amazing!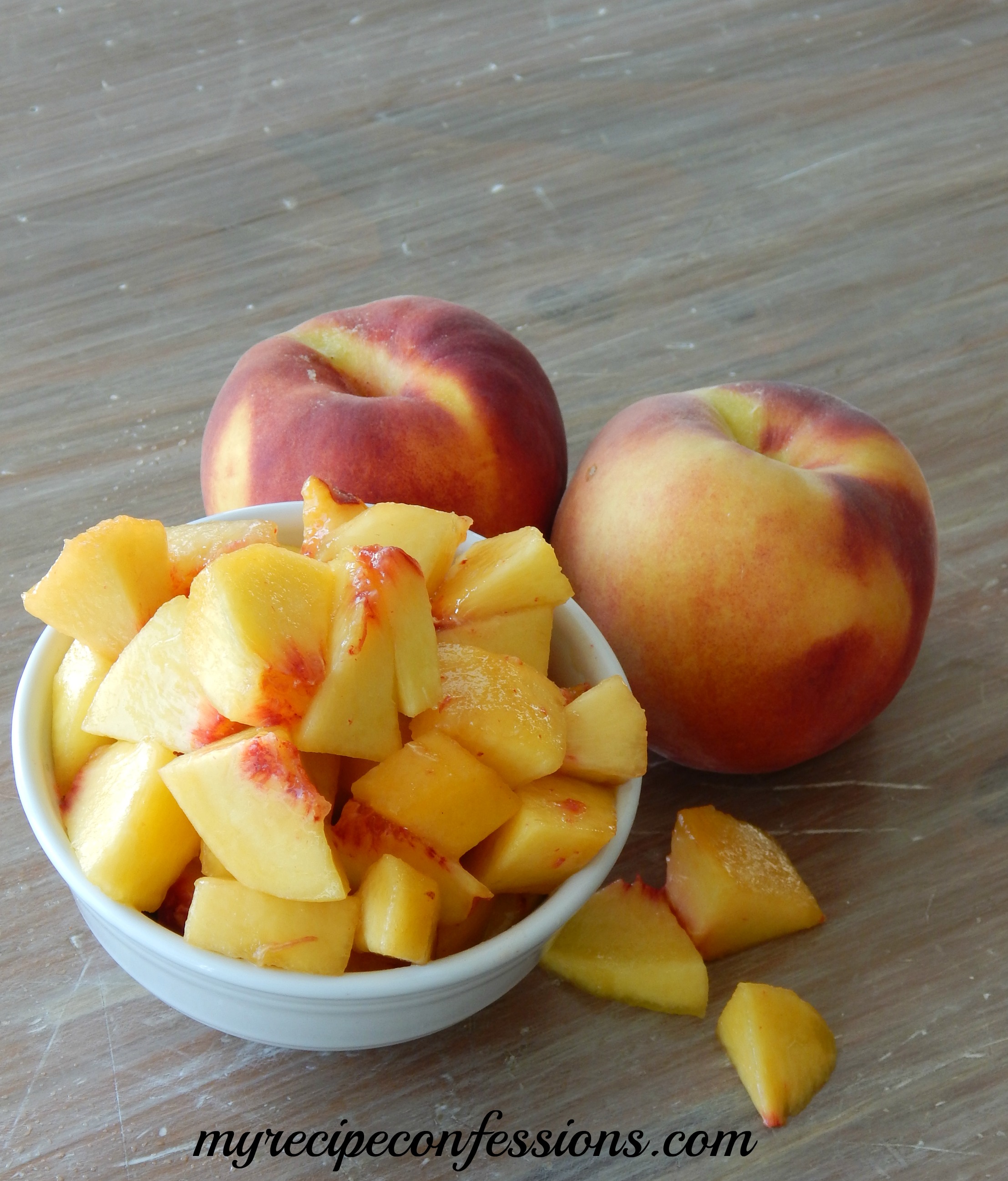 I like to make the Peaches and Cream and let it sit in the fridge for a few hours so the cream has time to thicken and the flavors can marinade.
I seriously wish I could see the look on your face when you taste it for the first time. I am not kidding when I say these Peaches and Cream are life changing!
With love from my kitchen to yours,
Carrie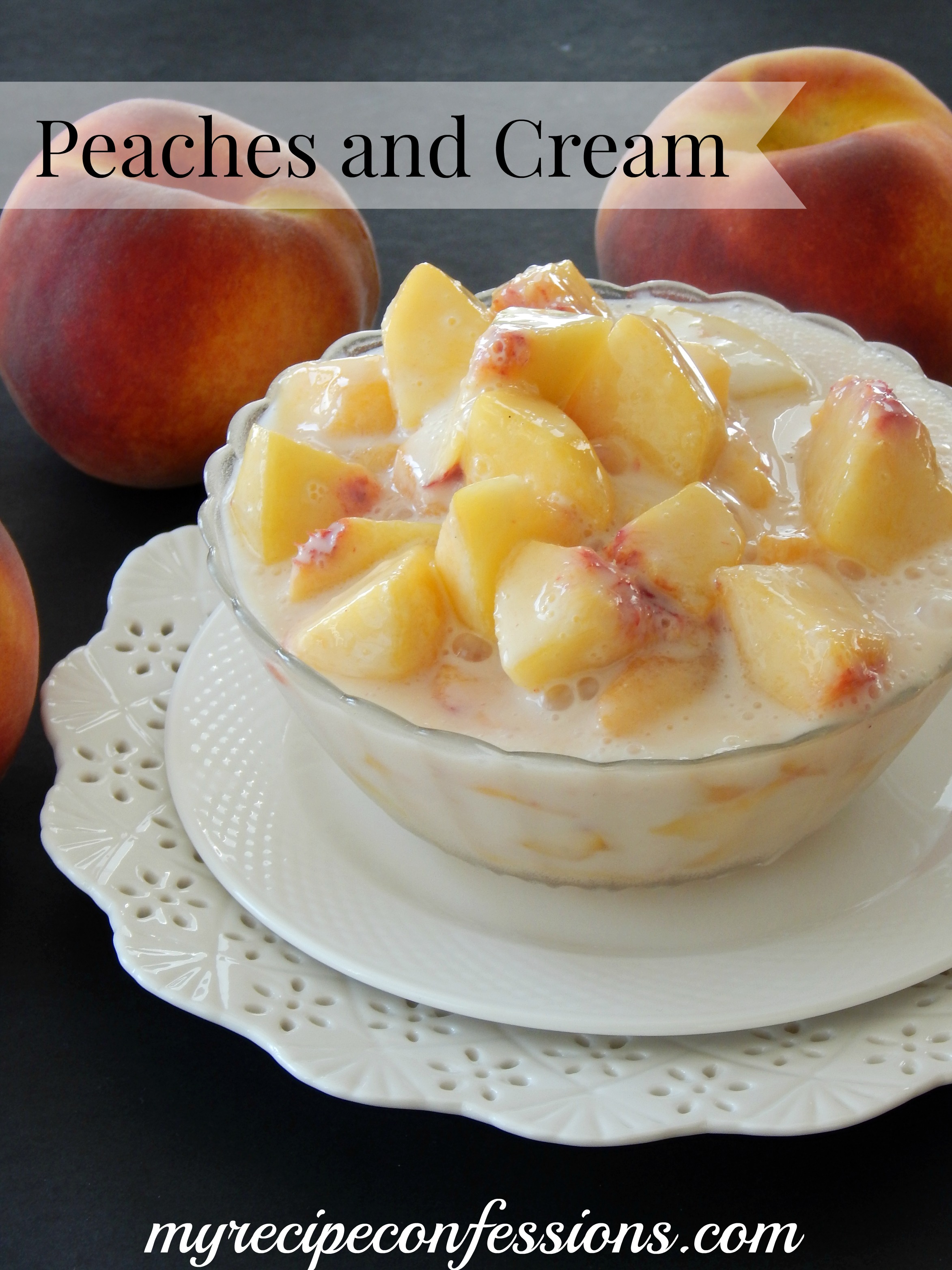 Peaches and Cream
7 cups of fresh ripe peaches, peeled and cut into 1 inch cubes
2  1/2 cups of half and half
1  1/2 cups of granulated sugar
1/2 tsp. vanilla bean paste (optional)
1. Gently stir all the ingredients together in a large bowl. Refrigerate until ready to serve.