My sister in law made this dip for a Christmas party and it was love at first bite for me! I am warning you though, it is very addicting! You will not be able to dip just one chip and be done.
I think it tastes a lot like a 7-layer dip. However, it is a lot easier to make. It does make quite a bit, so plan on having a big bag of tortilla chips to go along with it.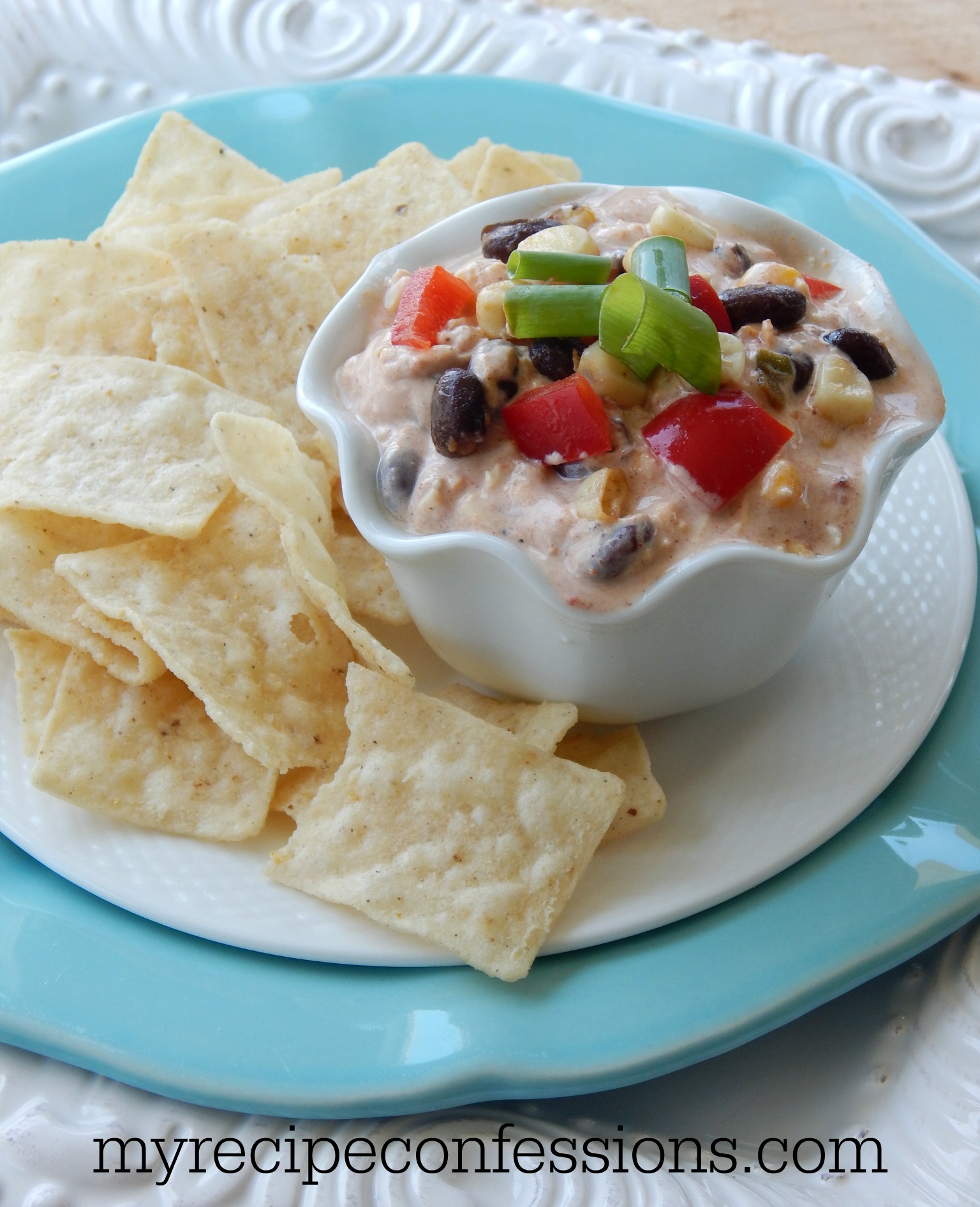 It is one of those dips that you can quickly throw together in a pinch and it will still be the hit of the party! Don't you just love those kind of recipes? I know I do!
Until next time,
Carrie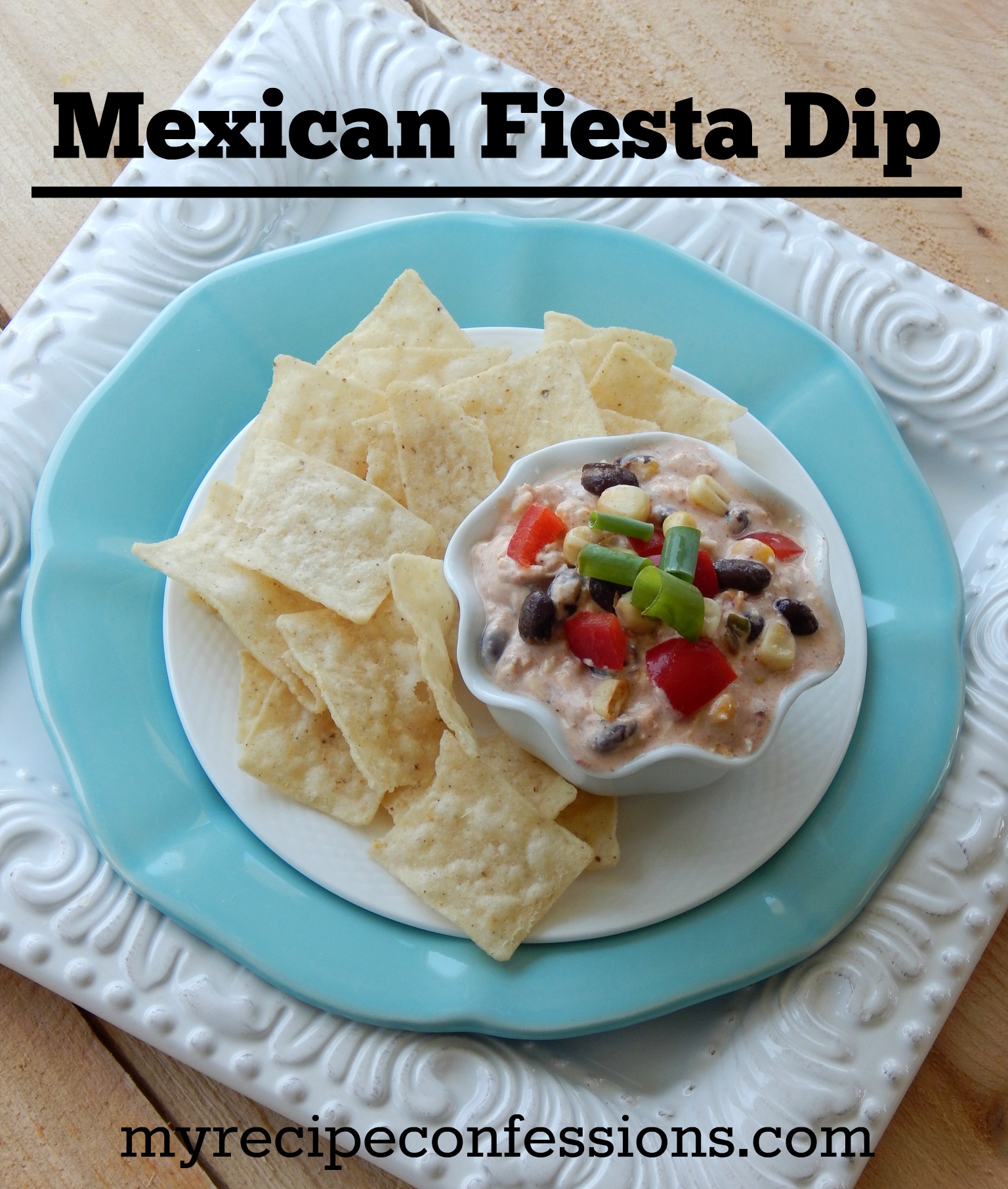 Mexican Fiesta Dip
8 oz of cream cheese, softened
16 oz. of sour cream
1 (15 oz.) can of black beans, drained and rinsed
1 (10 oz.) can of diced tomatoes with green chilies, or Rotel
1 (11 oz.) can of sweet corn
2 cups of shredded cheddar cheese
1 packet of taco seasoning
1. Cream the sour cream and cream cheese together in a medium-sized bowl. Add the remaining ingredients together and mix well. Serve with a big bag of tortilla chips or crackers.