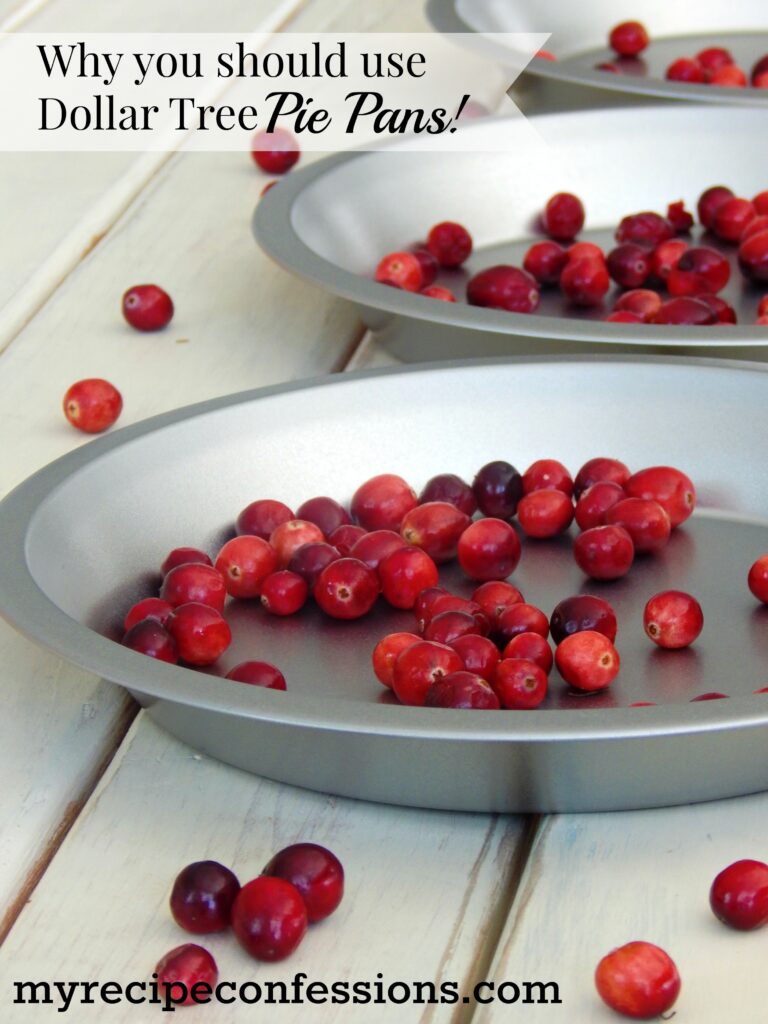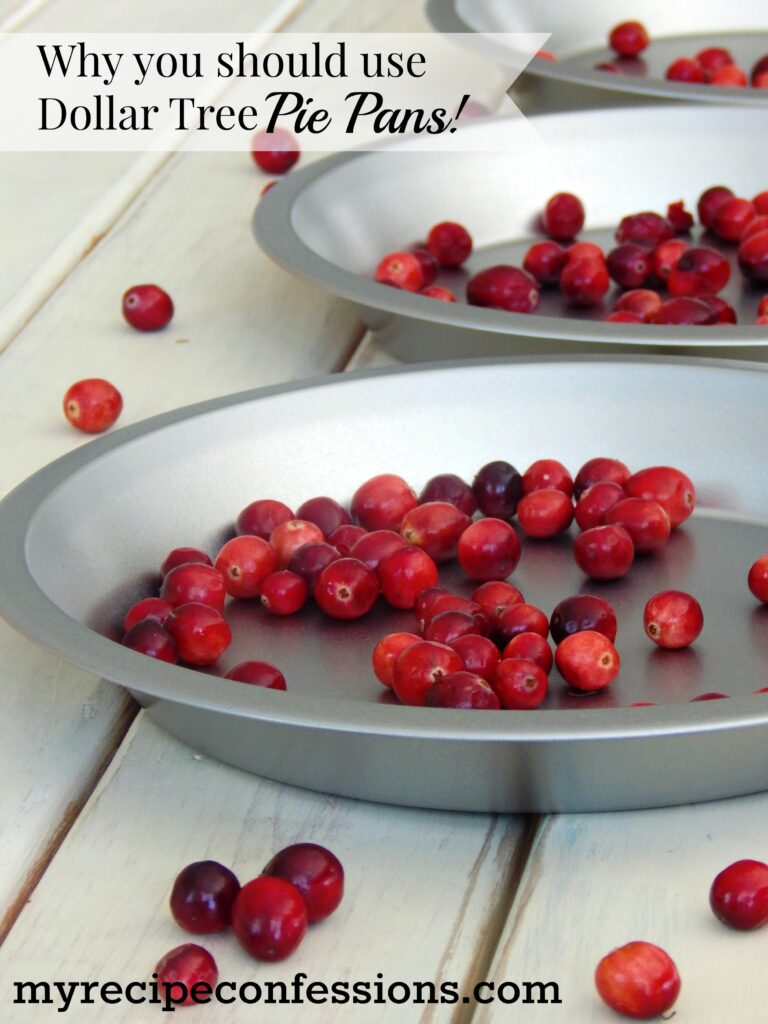 I think you might be a little surprised at what my favorite pie pan is. I have a glass pie pan, a non-stick pie pan, a ceramic pie pan, and a dollar store pie pan.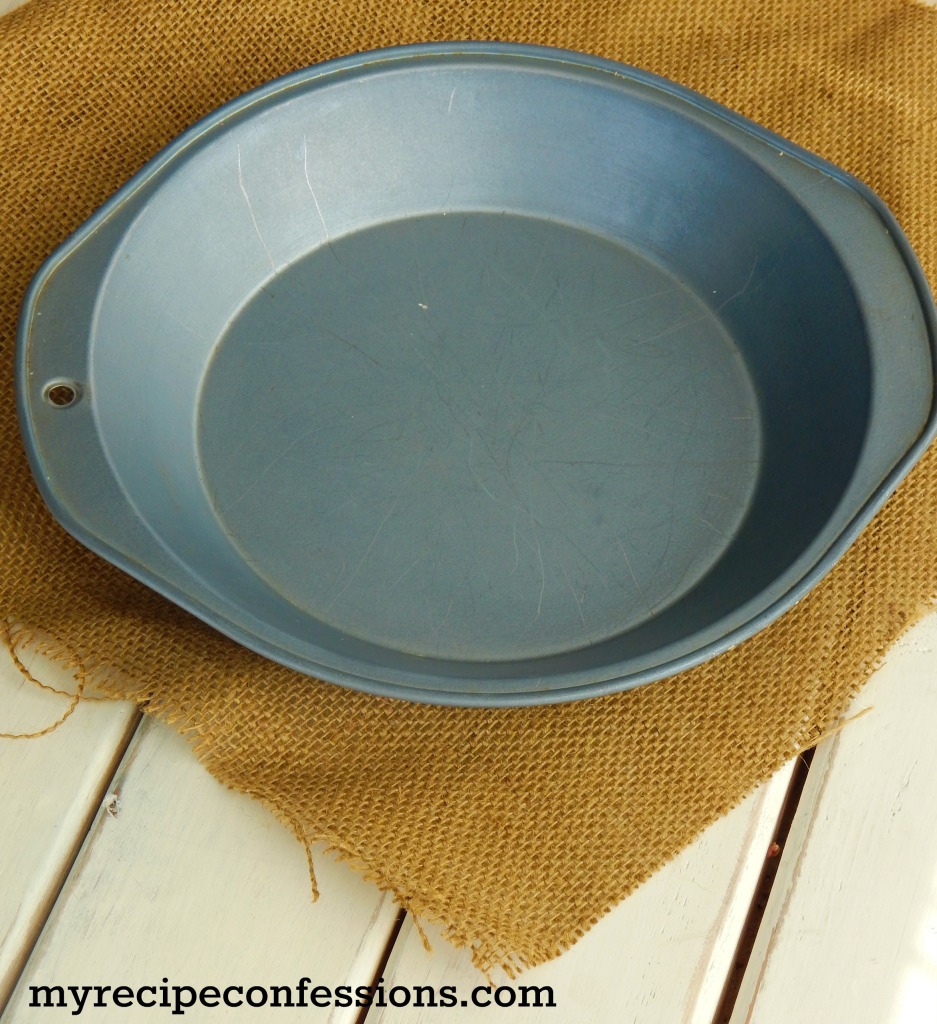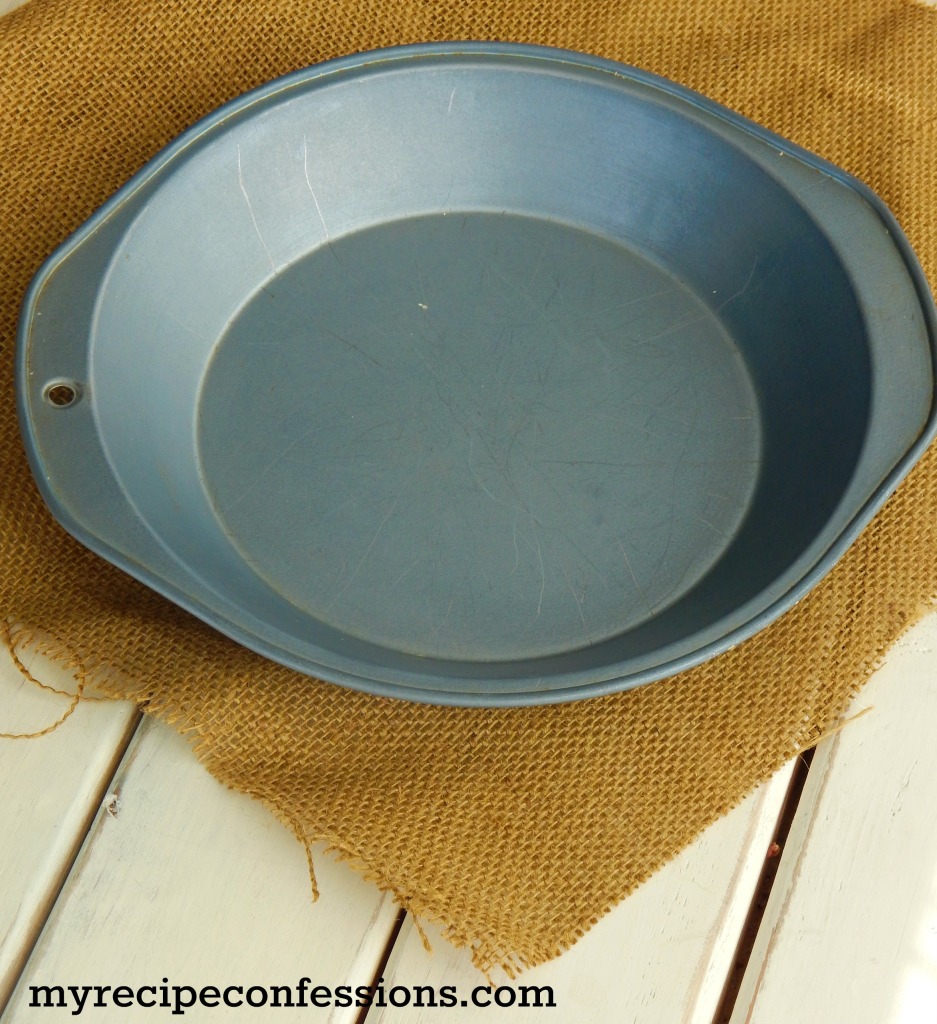 One thing I don't like about my non-stick pie pan is that it has thick edging on the two sides where the handles are. I do not like it because it makes it a lot harder to shape the edge of the pie on those two sides. You also have to baby it because of the non-stick surface. If you can't tell from the picture, it scratches easy as well.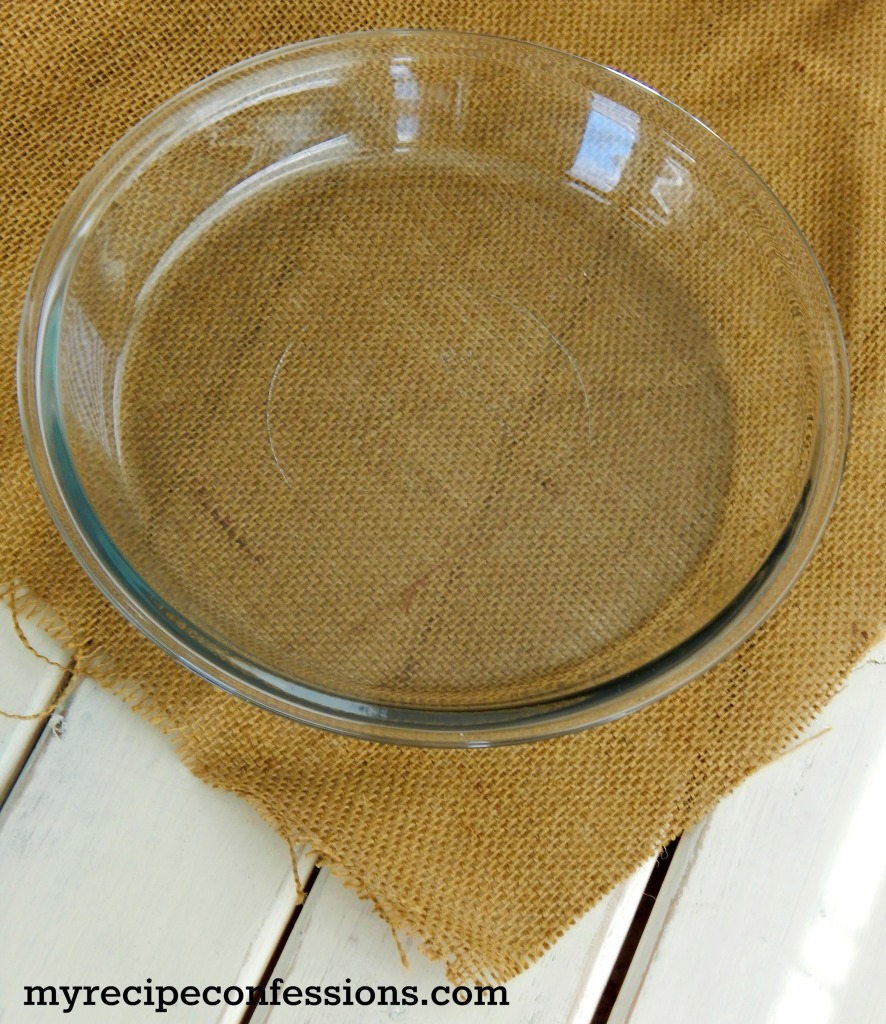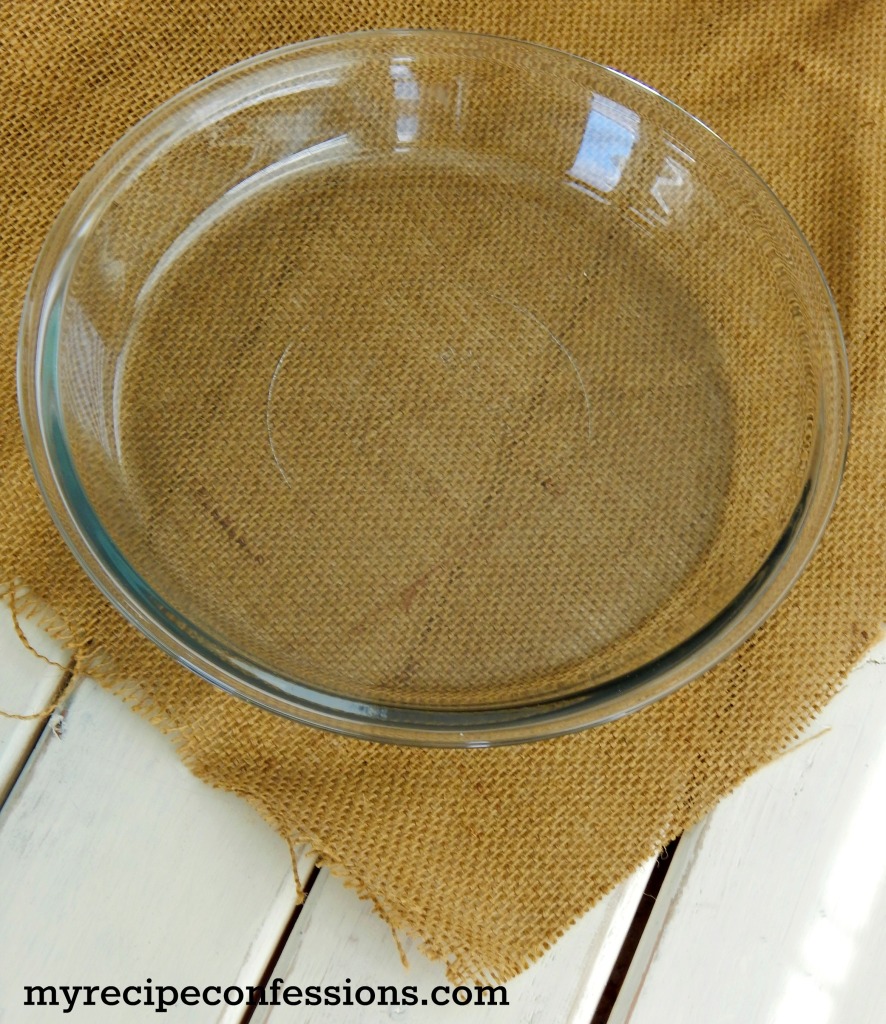 I have found that the crust tends to stick to the glass pie pan. I don't think that you should have to grease the pie pans because there is enough shortening and butter in the crust that it shouldn't stick. Therefore, the glass pie pan is not on the top of my list.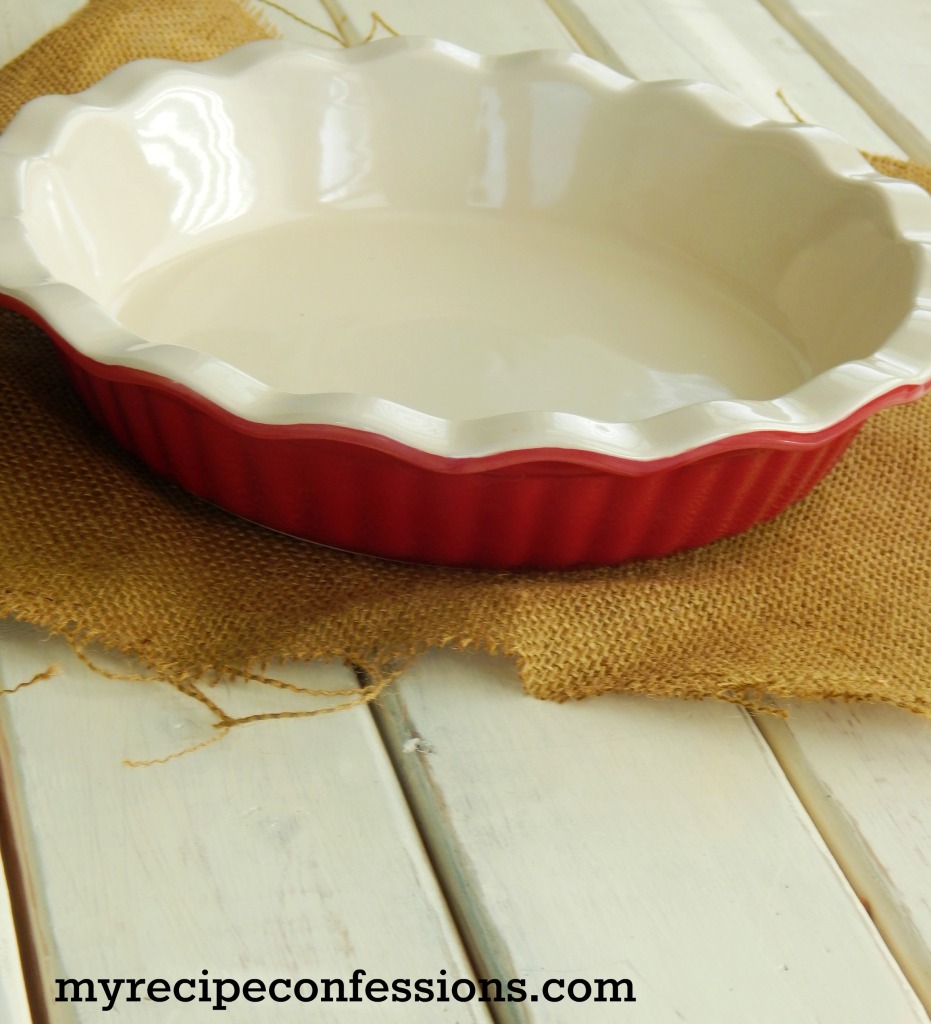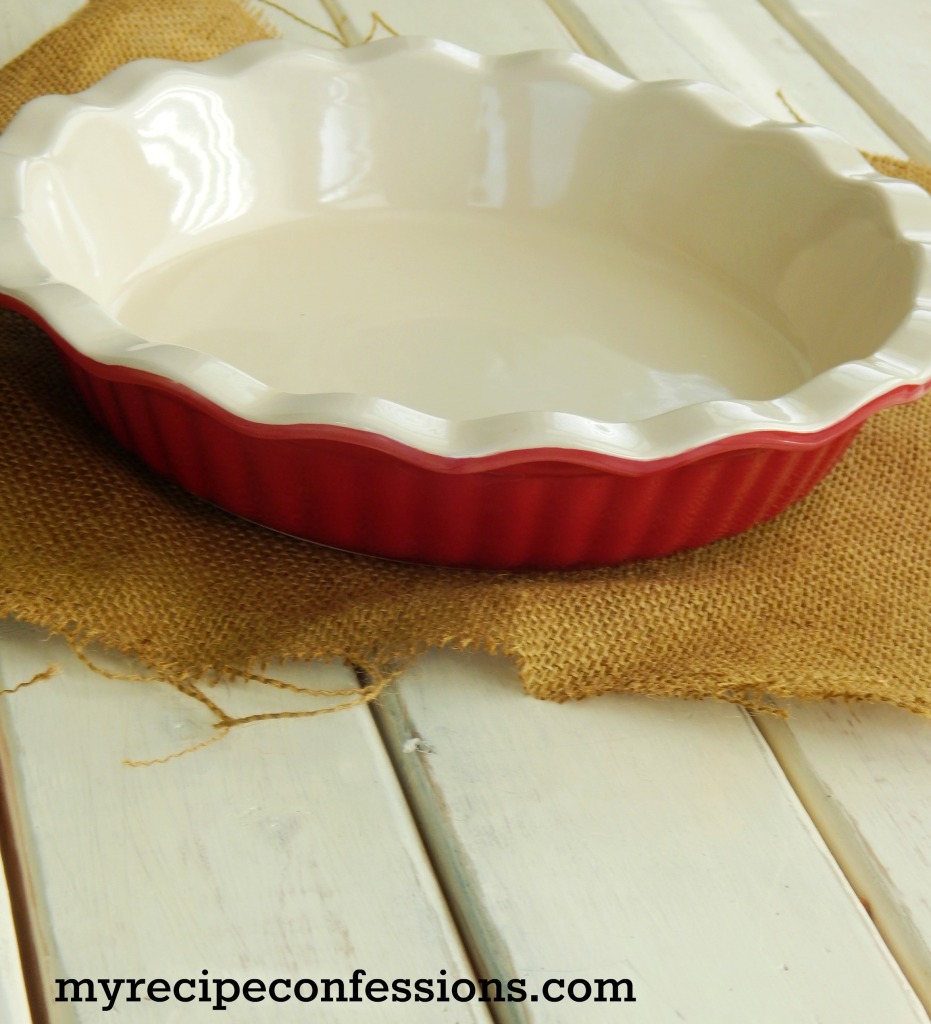 The ceramic pie pan I have has a decorative scalloped edging. I don't like this because when you want to serve the pie, it makes it harder to remove the pie in one piece. Ceramic also holds in the heat, so you could also have problems with carry over cooking.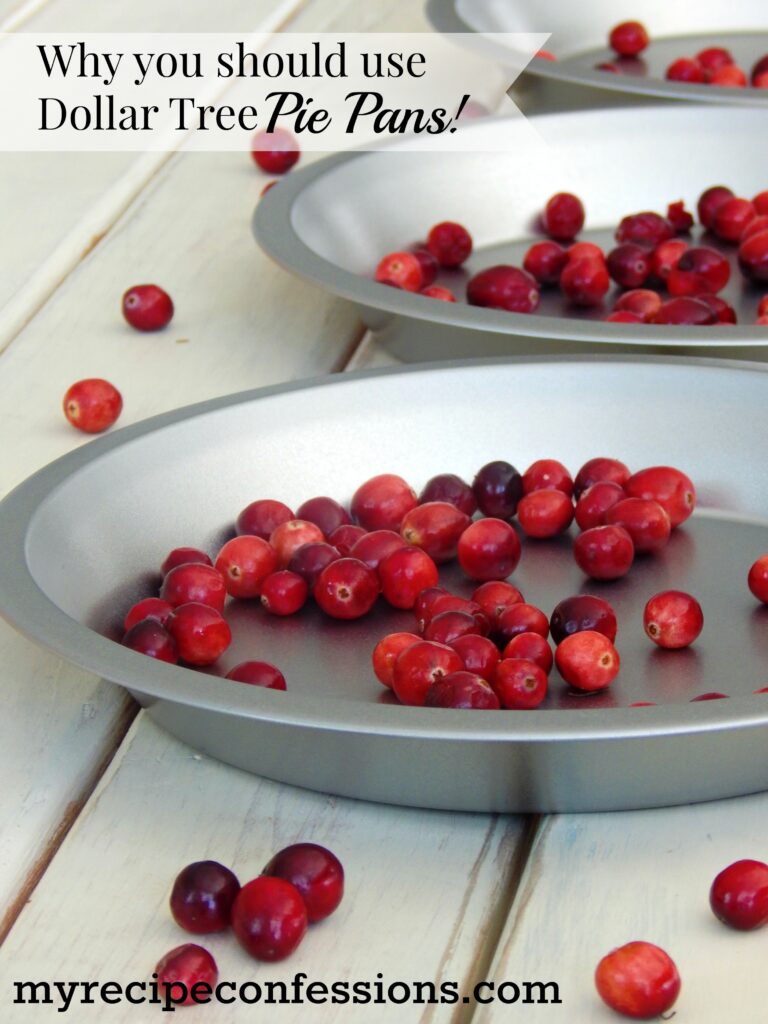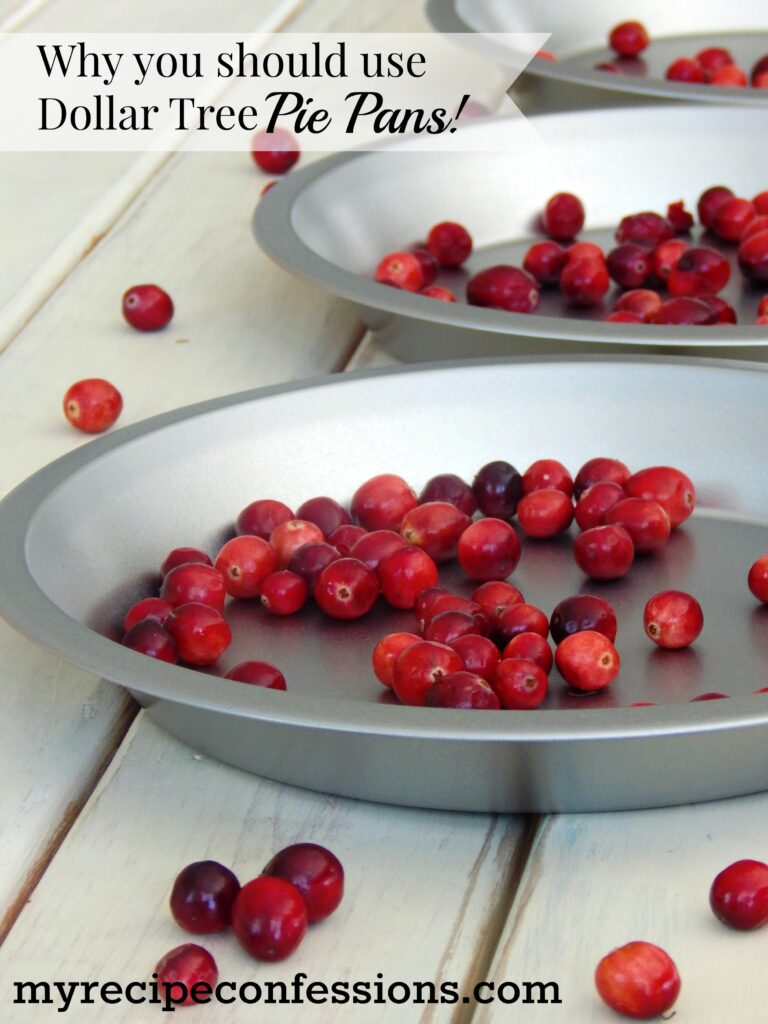 As crazy as it sounds, I love the dollar store pie pan. I have never had problems with the pie crust sticking to the pan. It bakes evenly and edge of the pan is just the right size for a pretty edging on the pie.
A few other great things about the dollar store pie pan is that they are not as big and bulky as the glass and ceramic pie pans. They stack better which makes them easier to store. In my kitchen, that is a big bonus!
Because they are only a dollar, I don't have to worry about getting the pan back when I take a pie to somebody.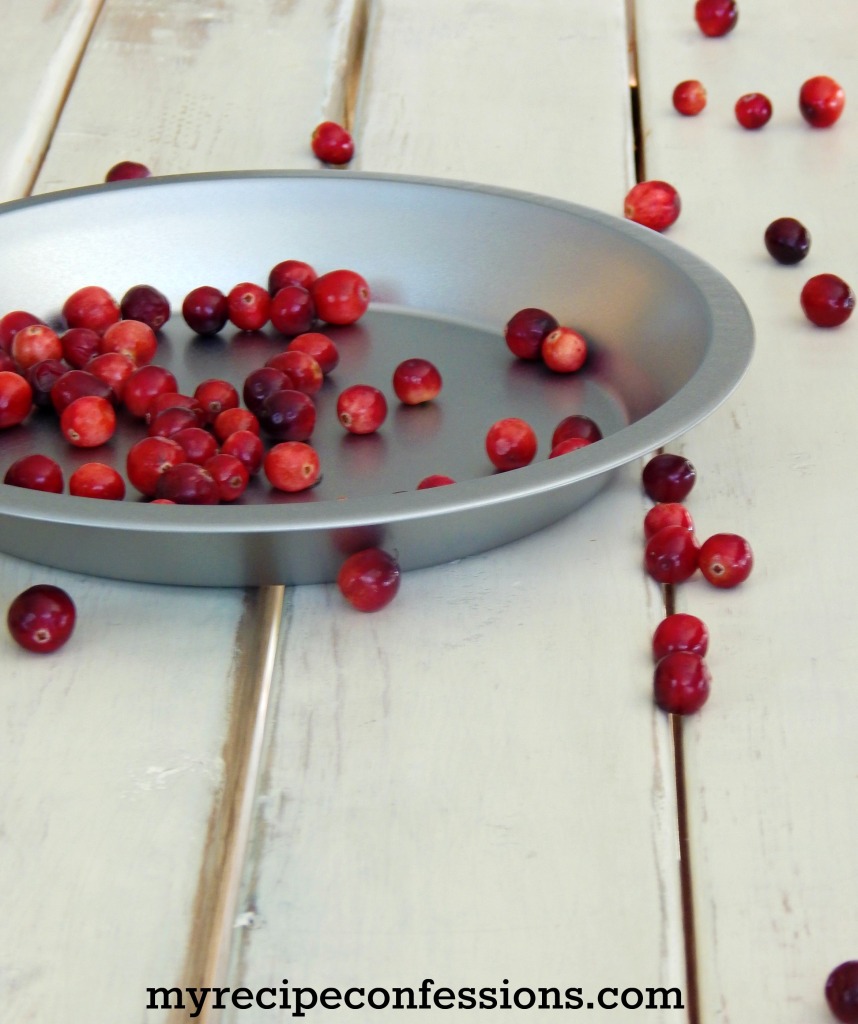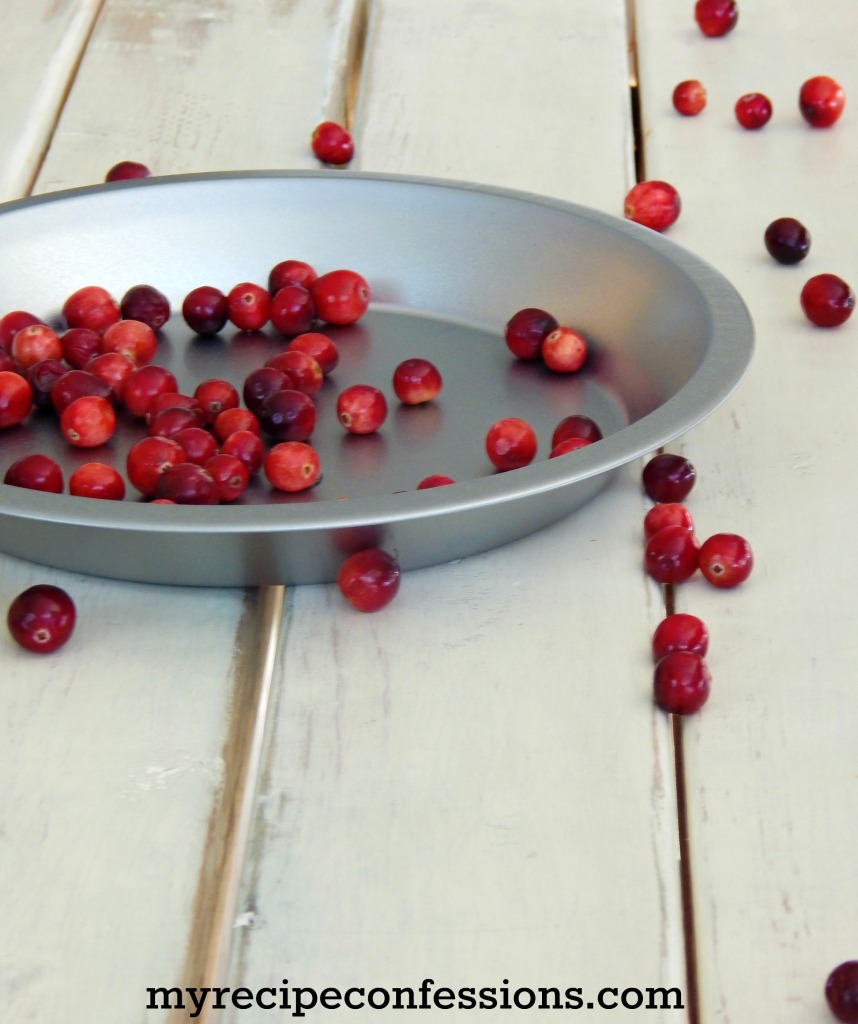 I buy my pans at my local Dollar Tree. These are not the aluminum disposable pans. I buy the metal ones. I have never had any problems with them rusting or changing colors. I usually wash them by hand but there has been a time or two that they were thrown in the dishwasher and they came out unharmed.I can't vouch for dollar pie pans sold at other stores other than Dollar Tree.
I highly recommend running to your local Dollar Tree to buy some.
With love from my kitchen to yours,
Carrie