I love this salad. It is a refreshing spin on the classic coleslaw. I always like to serve dishes with a different twist than what people are use to. It has the same creamy and crunchy texture as the classic coleslaw.  The orange and golden raisins give it a vibrant and refreshing flavor. Also, the cilantro helps to bring all the flavors together perfectly.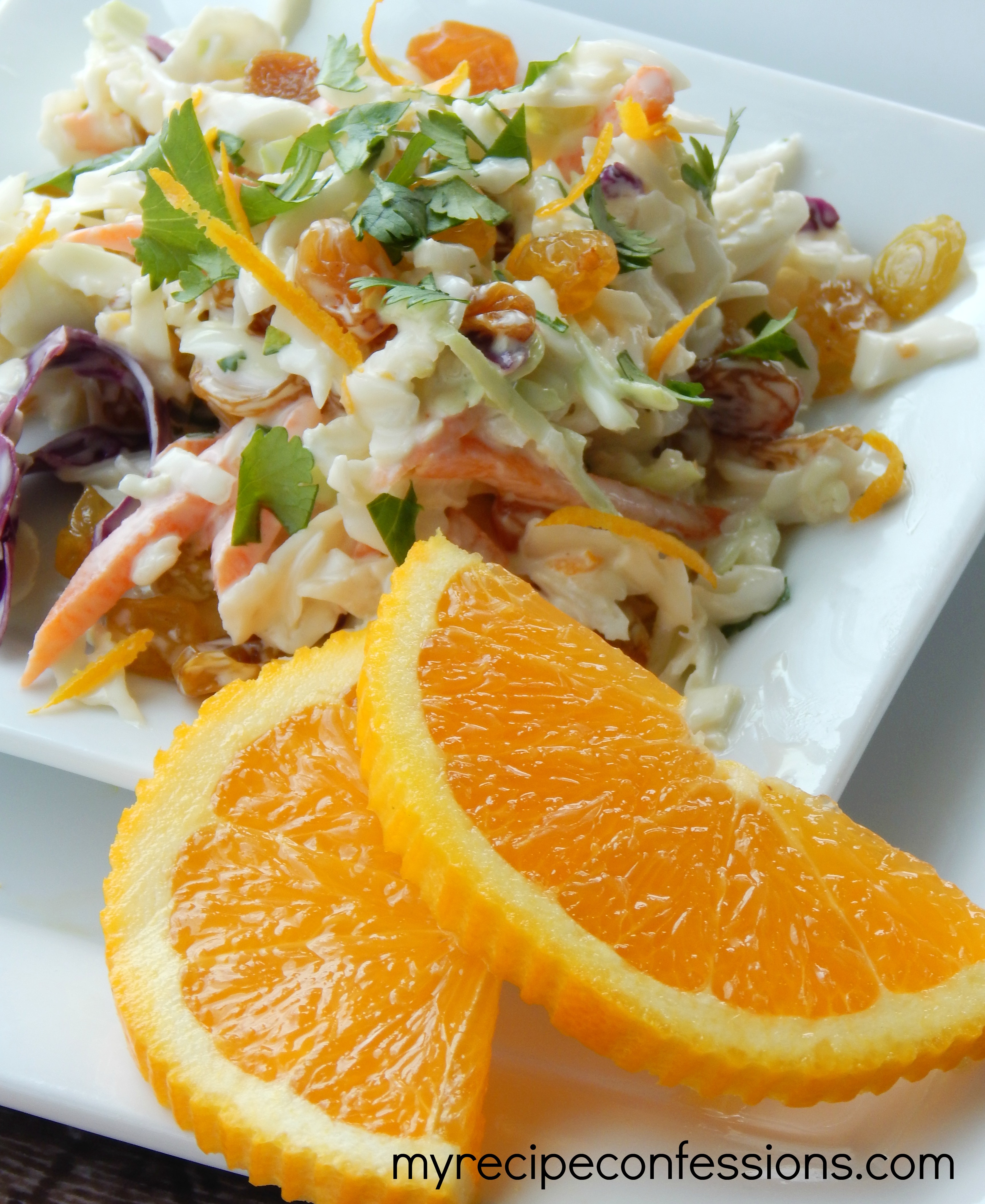 This salad would be the perfect side to grilled chicken, BBQ hamburgers, or even as a topping on a pulled pork sandwich. Oh man, my mouth is watering just thinking about it. It's a good thing that I have some leftovers in my fridge. I might just be having me some orange cilantro coleslaw for breakfast.
This salad is sure to please even the pickiest of eaters!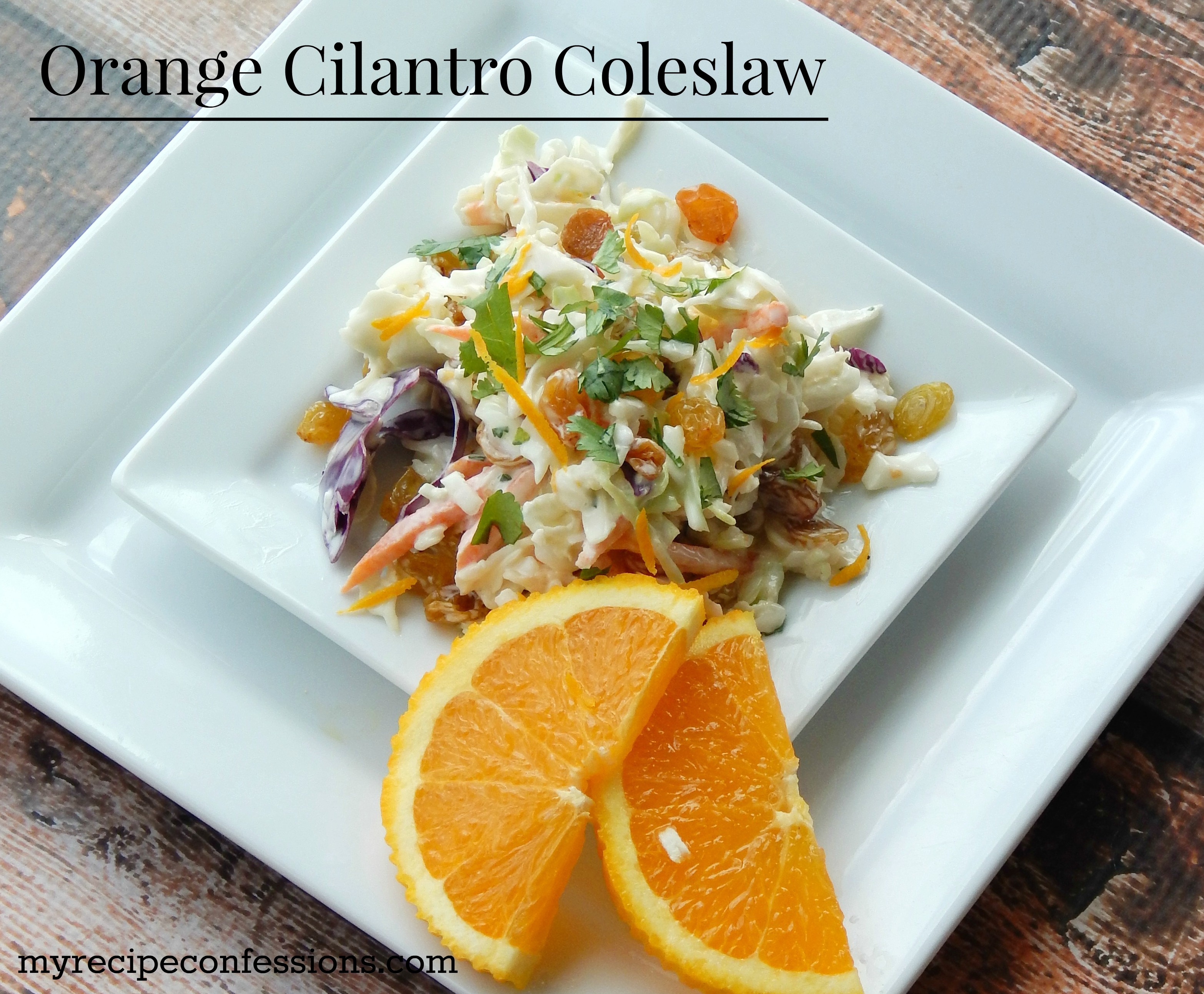 Orange Cilantro Coleslaw
1 (16 oz.) package of coleslaw mix
1/2 cup of golden raisins
3 tbsp. apple cider vinegar
1 tbsp. granulated sugar
1/2 tsp. salt
1/4 tsp. black pepper
3 tbsp. chopped cilantro
Dressing
1 cup of mayo
1 tbsp. orange zest, finely chopped
4 tbsp. fresh orange juice
1 tbsp. lime juice
1/4 cup of cilantro, finely chopped
Directions
1. Whisk all the dressing ingredients together in a bowl. Place the dressing in the fridge for at least 1 hour so the flavors can marinate.
2. Mix the golden raisins, apple cider vinegar, cilantro, sugar, salt, and pepper together with the coleslaw mix in a medium-sized bowl.
2. Toss the dressing and the coleslaw mix together in a bowl. Refrigerate the coleslaw for 1 hour before serving.
This recipe is adapted from Jimmy G's Coleslaw recipe