I love Annie Sloan Chalk Paint! I love that I don't have to prep the piece by sanding or priming. I love that it dries quickly and that it generally only takes  two coats to cover it. I also love that after I wax the piece that it doesn't chip or peel and can with stand my five child and all the love they give it!
Annie Sloan Chalk Paint can only be purchased at select stores. It is $37.oo a quart, but it goes a long long way!
I just painted my kitchen table and chairs and I am so in love with the results!
Here is a picture of what my kitchen table looked like before I painted it. I did sand the table before painting because it had a lot scratches and dents and I wanted to get as many out as I could.
When I took this picture I had already sanded the top, but I think you can tell that my table was in desperate need of a makeover!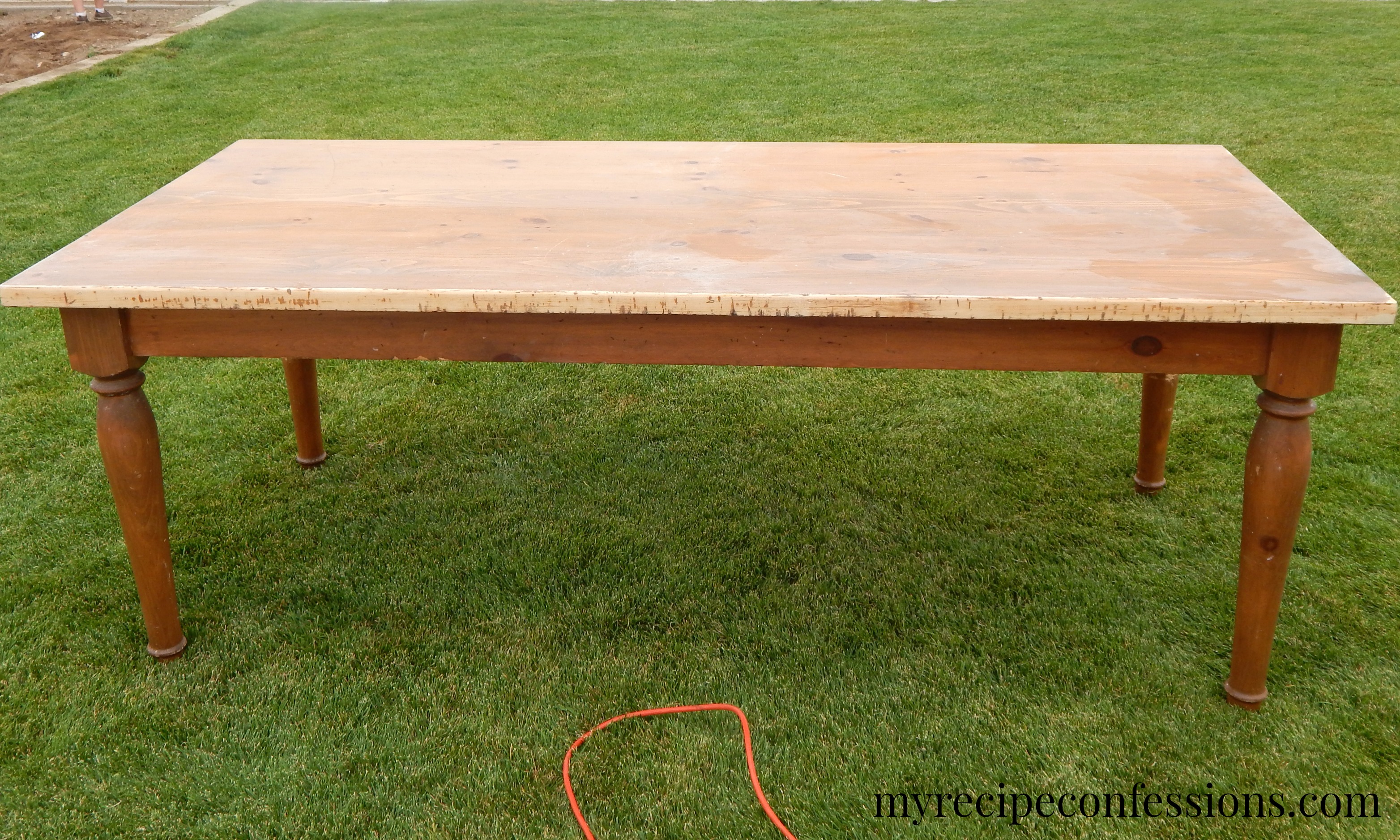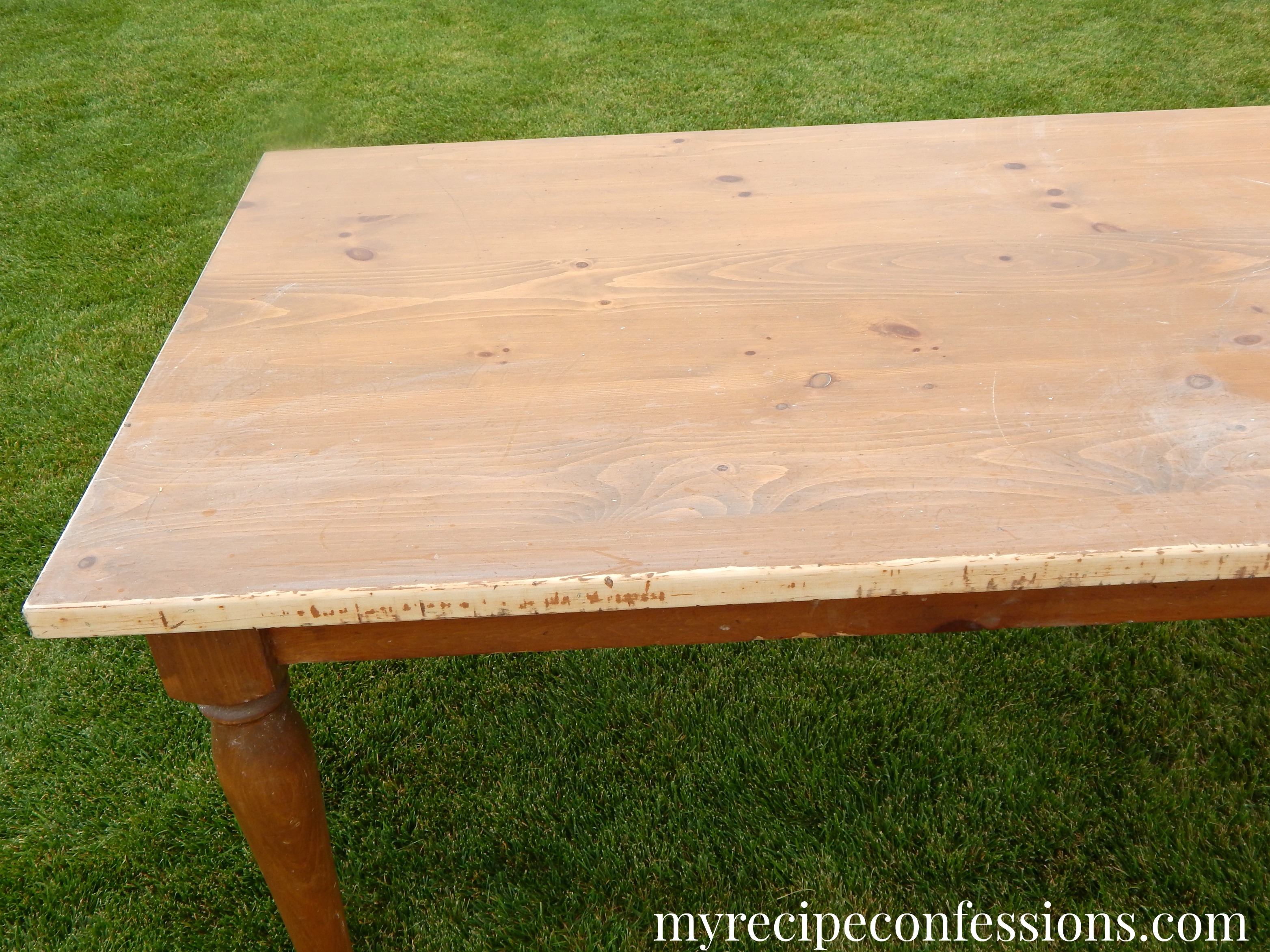 I bought this table five years ago for $40 from a college student. I bought it with the intent of refinishing it.
Of course life gets in the way, I had two more kids and graduated from college in the mean time. Five years later my table is finally done.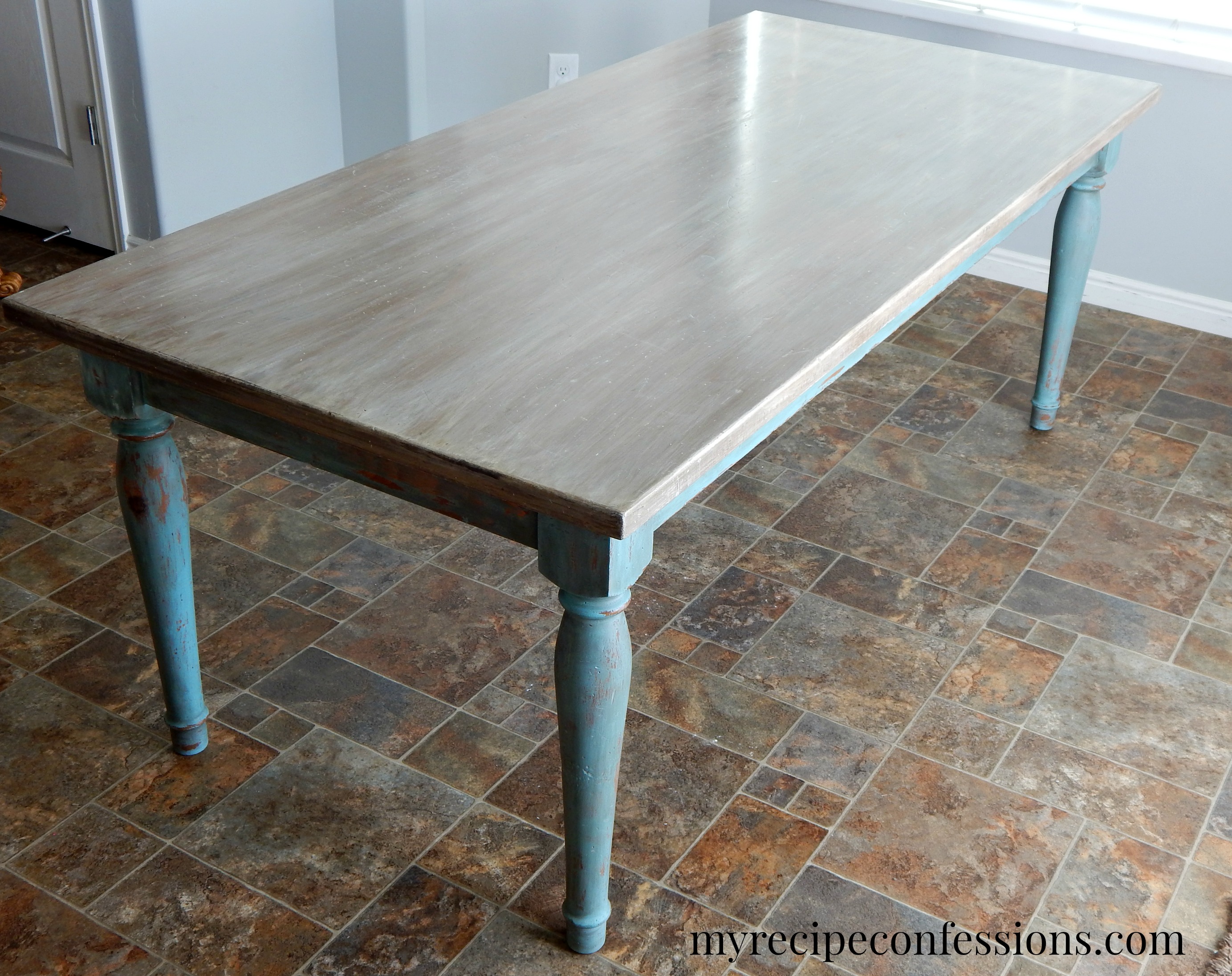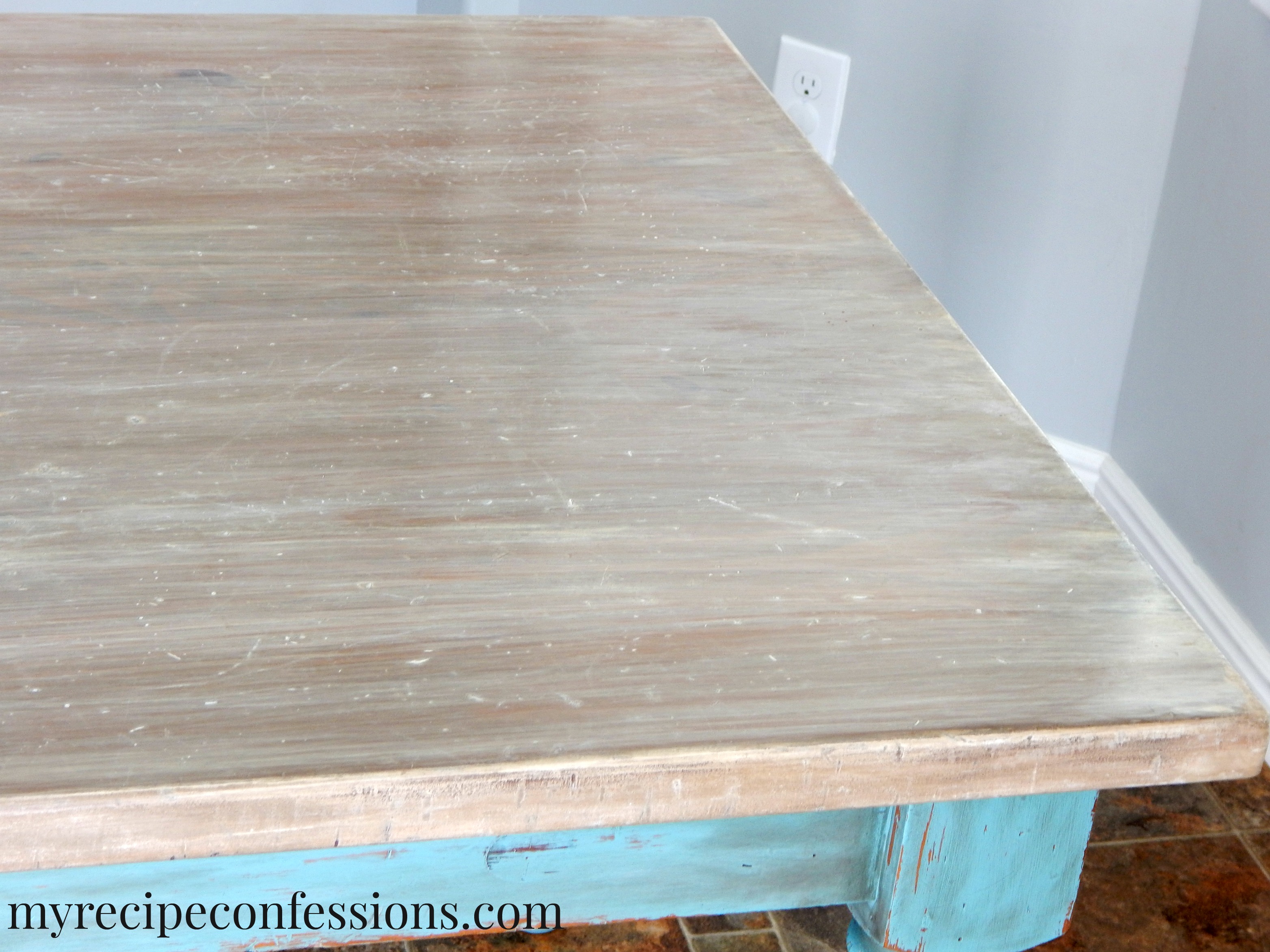 I thinned down some Old White Annie Sloan Chalk Paint with water and then brushed it over the table with one continuous motion from one end of the table to the other. Then I wiped it with the clean cloth. I continued this process until the I was satisfied with the results.
Then with a clean lint free cloth, I wiped some MinWax Dark Walnut stain over the table and then quickly wiped it off with another clean cloth.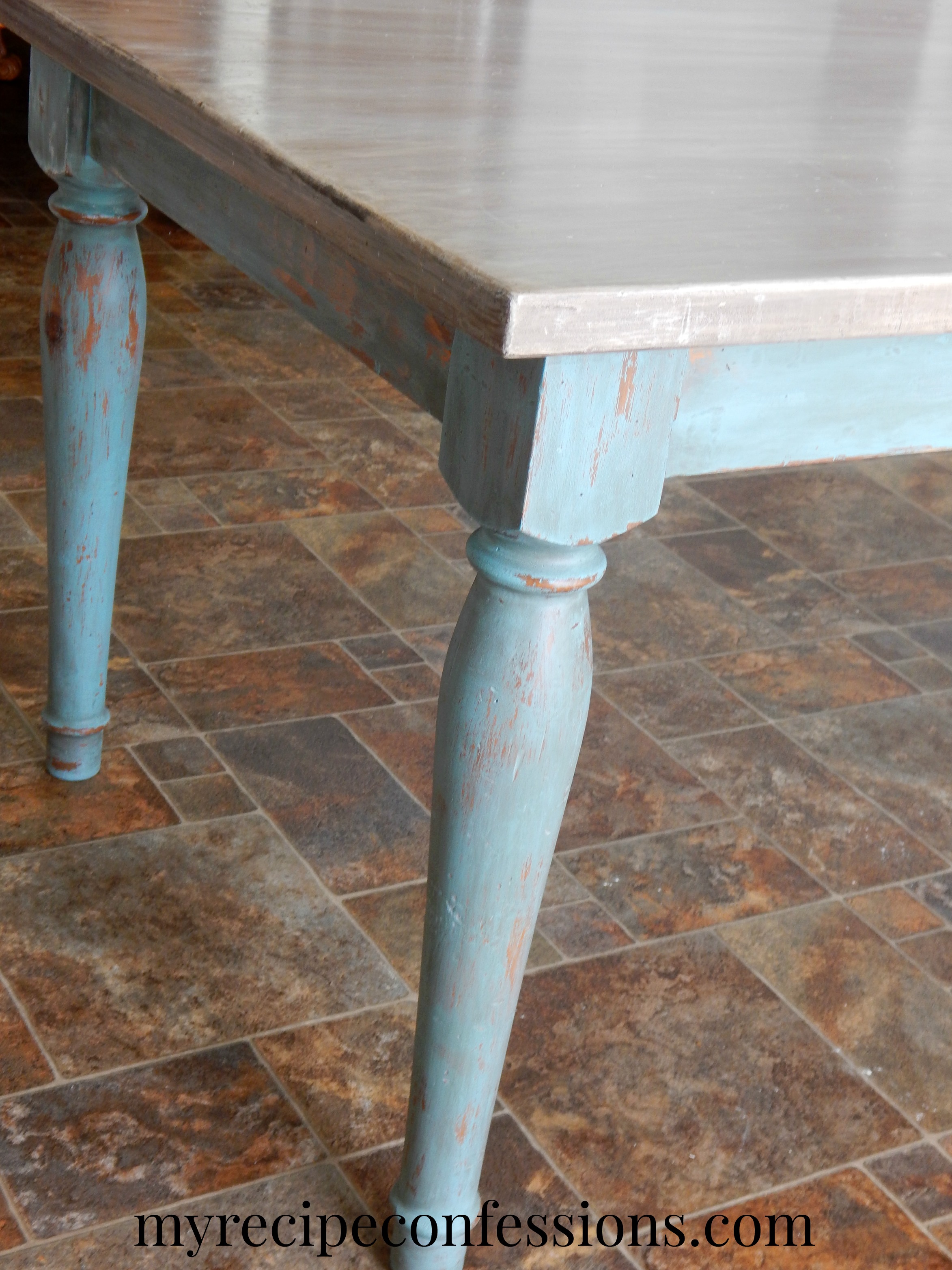 For the table legs and the skirt, I brushed one coat of Providence Annie Sloan Chalk Paint. I let it dry and then wiped on the stain and wiped it off with another clean cloth. Because the paint had not completely cured I was able to wipe some of the paint off for a more distressed look. I let the paint cure over the weekend and then I waxed the table with Annie Sloan Clear Wax. I made my family stay away from it for a few days so the wax could cure. Now we are ready to eat around out beautiful kitchen table again.
I love how it turned out! Stay tuned tomorrow for the before and after pictures of the chairs.
You can find out more about Annie Sloan Chalk Paint @ anniesloan.com
With love from my kitchen to yours,
Carrie