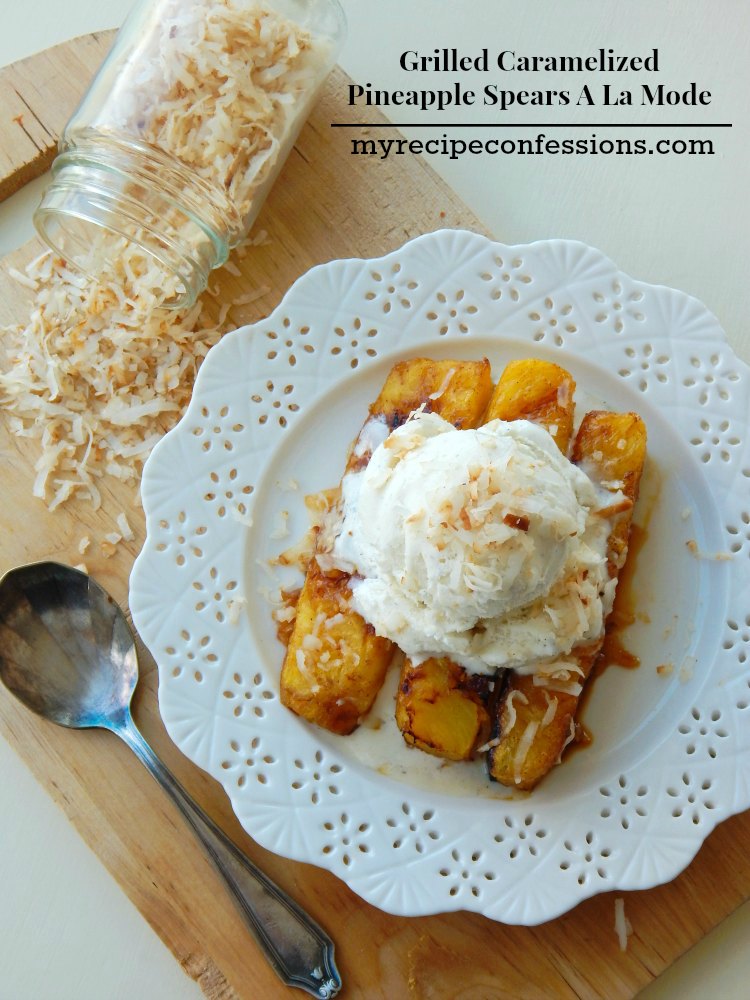 Mmmm is all I could get out of my mouth after tasting this amazing dish! It is fast, easy, and oh so amazing. Just imagine how impressed your friends and family will be when you serve this heavenly dessert at your next summer barbecue.
I cannot emphasize how amazing this is and how badly you need to make it. You will not be disappointed! It truly is heaven on a plate!
With love from my kitchen to yours,
Carrie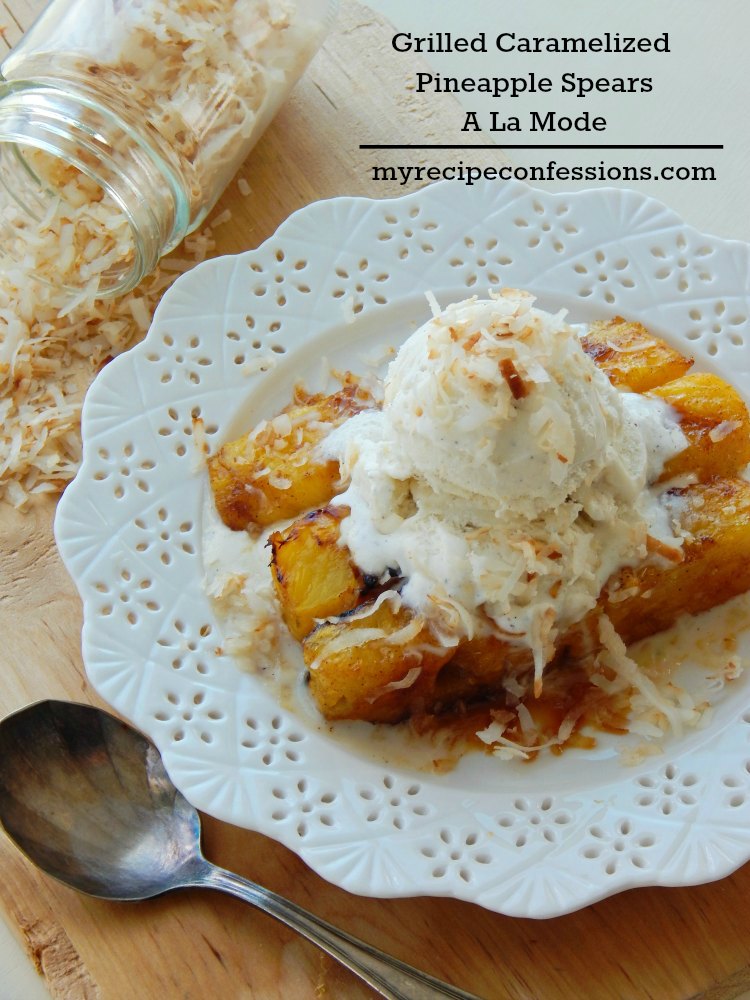 Grilled Coconut Pineapple A La Mode
makes 4 servings
1 fresh pineapple, cut into spears
1/4 cup of brown sugar
1/2 tsp. of cinnamon
1  1/2 tsp. of coconut extract
1 cup of toasted coconut
2 quarts of your favorite vanilla bean ice cream
Instructions
Pre-heat the grill
1. Add the coconut extract and the pineapple spears into a large ziplock bag. Zip up the bag and shake to coat the pineapple. Add the brown sugar and cinnamon to the bag of pineapple and shake again to coat.
2. Place the pineapple on a pre-heated grill and grill until the pineapple is heated through and has golden brown grill marks. About 2 to 3 minutes per side.
3. Top the grilled pineapple with a scoop of vanilla bean ice cream and sprinkle toasted coconut over the top.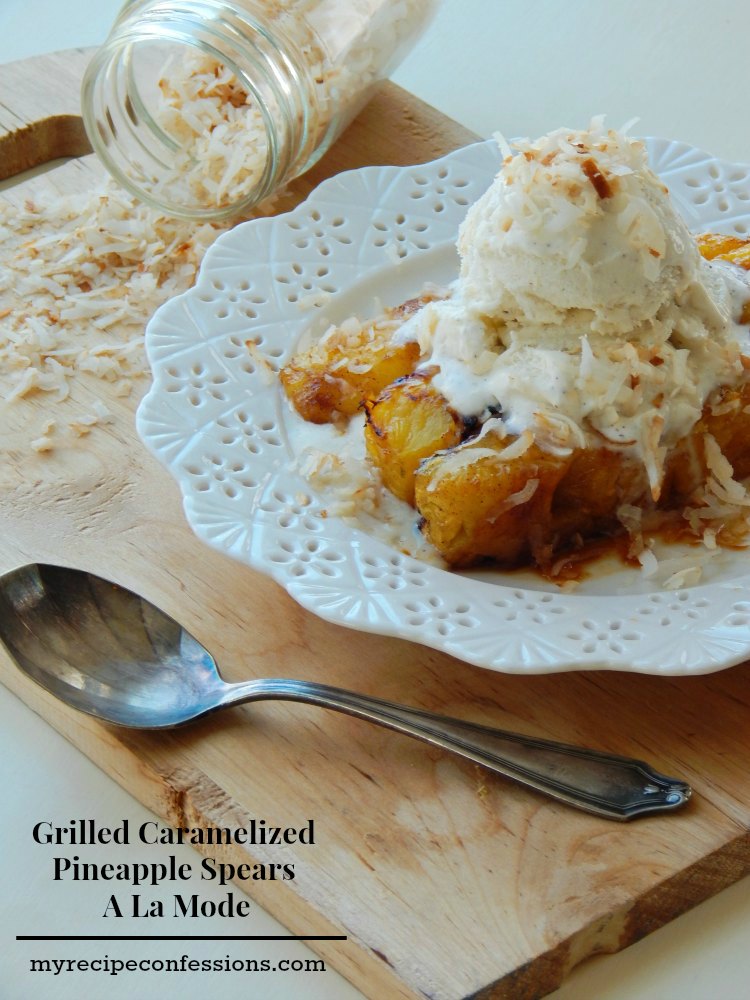 Here are a few other recipes you might enjoy.