Quiche, Breakfast, Brunch Recipes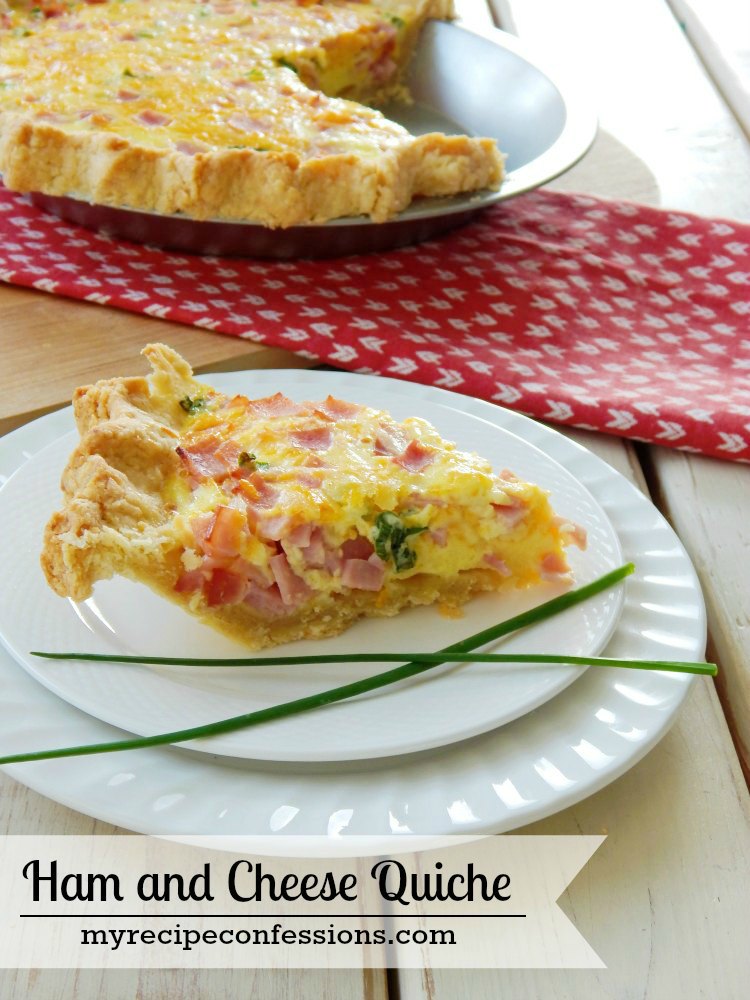 Are you trying to figure out what to do with all your left over holiday ham? Why not whip up a Ham and Cheese Quiche. I love it when I can use leftovers in another meal. This quiche is amazing!
I would recommend using my Flaky Pie Crust Recipe. A store bought frozen crust will work fine but homemade crust has so much more flavor. I made my quiche in a 9 inch pie pan because I had to make two quiches and I only have one tart pan. If you have a 10 inch tart pan, you can use that as well. If you use a tart pan, you will most likely have leftover dough and leftover filling with this recipe.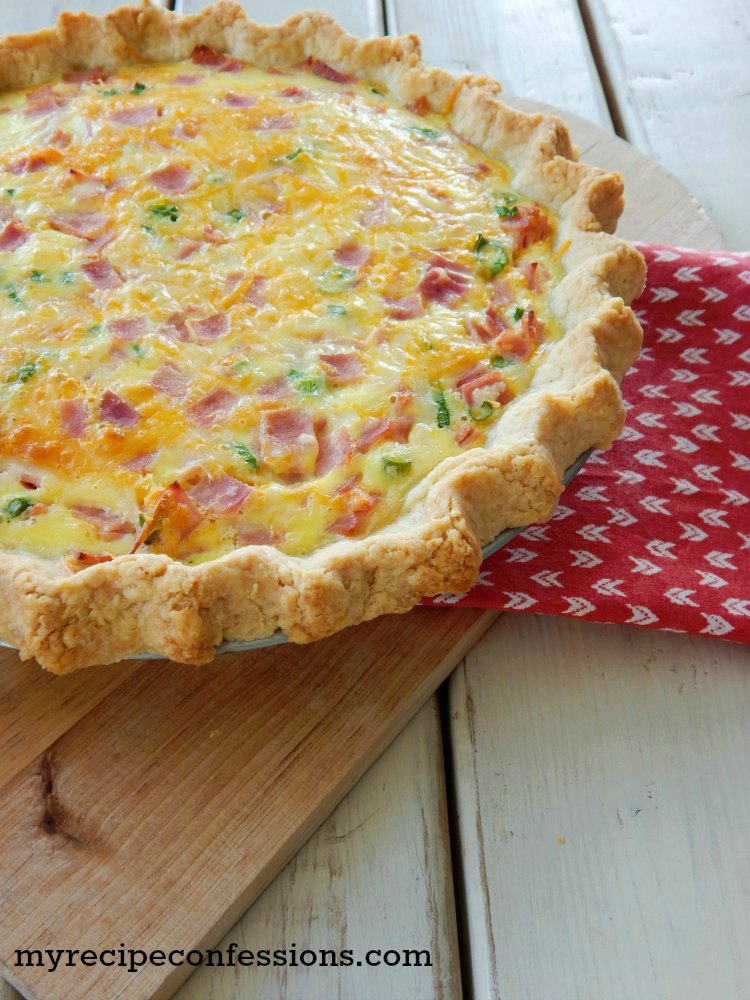 This quiche is great to be served for breakfast or brunch along side a fresh fruit salad. I have listed a few of my favorite fresh fruit recipes below.  Then again, it can be served for dinner as well. I made this the other night for dinner. Really it is amazing no matter what time of day you eat it.
With love from my kitchen to yours,
Carrie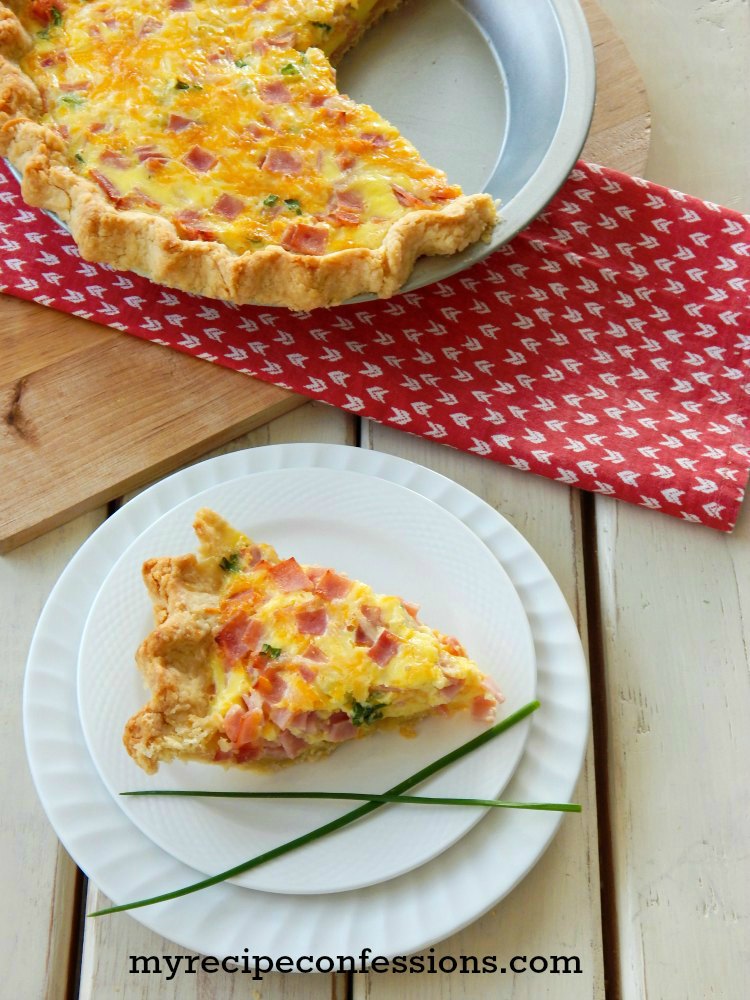 Ham and Cheese Quiche
1 (9 inch) unbaked pie crust
1/4 cup of sour cream
1/2 cup of half &half
1 tbsp. of flour
4eggs
1 tsp. of salt
1/2 tsp. of garlic powder
1  1/2 cup of ham, diced
1/2 cup of green onions, sliced
1/2 cup of mozzerella cheese
1 cup of medium cheddar cheese
Instructions
Pre-heat oven to 400 degree
1. Spread the ham, chedder cheese, mozzerella cheese, and green onions evenly in the bottom of the pie crust. In a medium sized bowl, beat the eggs. Whisk in the sour cream, half & half, salt, garlic powder, and flour into the eggs.
2. Pour the egg mixture over the ham and cheese. Place in the oven and bake for 35 to 40 minutes or until it is set up.
These Fresh Fruit Salads would be perfect served along side the Ham and Cheese Quiche.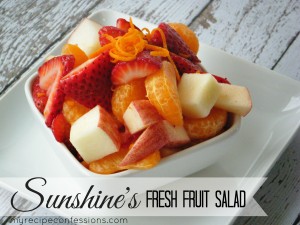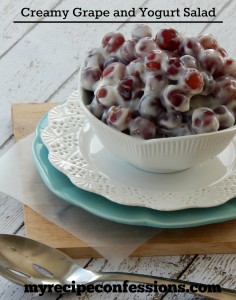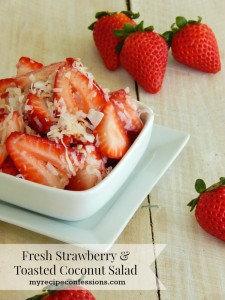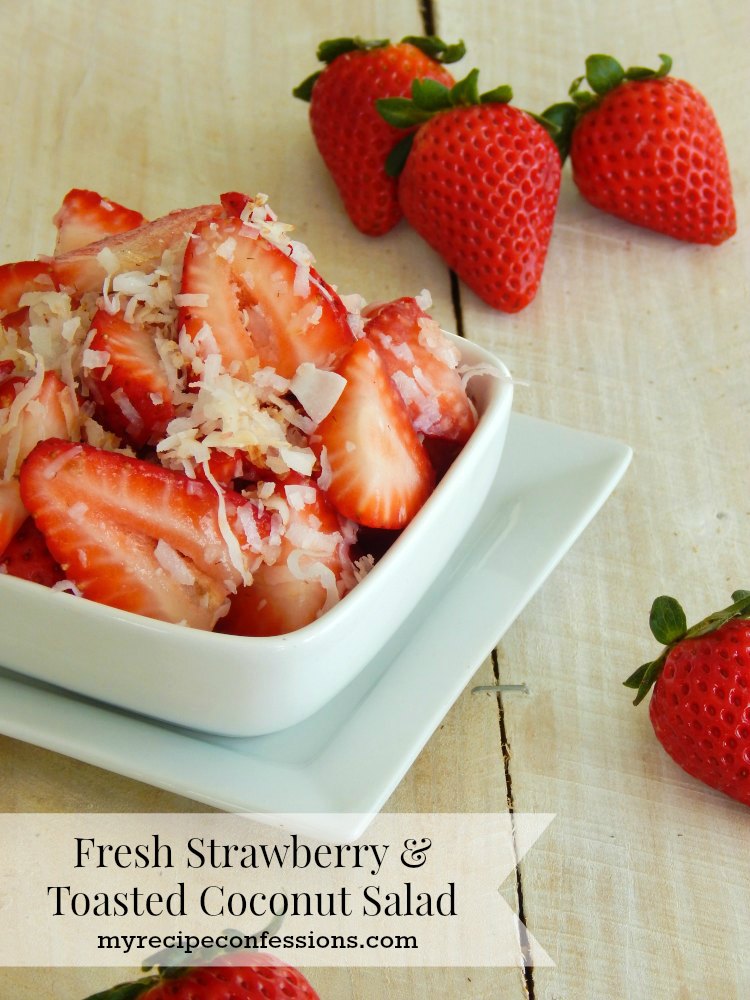 Fresh Strawberry and Toasted Coconut Salad